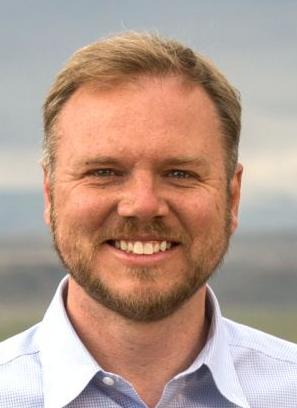 I'm glad that President Biden broke with precedent and withdrew American troops from Afghanistan, ending, on Aug. 31, 2021, nearly 20 years of combat in one of the most isolated countries in the world, more than a decade after the death of 9/11-architect Osama bin Laden.
Strategically, the withdrawal made sense.
First, while estimates vary, America had spent on average $300 million per day over 20 years in Afghanistan, resulting in more than $2 trillion of expenditure.
Second, with China rattling its saber in the Western Pacific region, threatening Taiwan and others, America needs to be focused on its main strategic rivals.
Third, similarly, with Russia always a threat, especially to Eastern Europe, America's military doesn't need to be spread thin.
Fourth, given the tensions over the Iran Nuclear Deal, or lack thereof, it makes little sense to have American troops on the ground within missile range of Iran. (Iran shares a long border with Afghanistan.)
Fifth, transnational terrorists, from Al Qaida to ISIS, are not just in Afghanistan. They are in North and Sub-Saharan Africa, Southeast and Central Asia, and, of course, the Middle East. Centralizing troops in Afghanistan distracts from disrupting terrorist planning, generally.
That said, the U.S. withdrawal from Afghanistan was botched. Not only was the durability of the Afghan Army — which folded to the undermanned Taliban — overestimated, but thousands of American citizens, permanent residents, and Special Immigrant Visa holders — those who fought alongside U.S. forces — were left behind. Thus far, these mistakes have managed to be contained at the tactical — not higher, strategic — level.
However, the potential for tactical mistakes related to the Afghanistan withdrawal to metamorphose into a strategic problem is growing by the day.
That is, America is developing a reputation as a superpower that has no loyalty to its closest allies. It matters thusly: if America finds itself in war with China or any other powerful nation, it will need allies. Those allies will need to believe that America, ultimately, won't abandon them.
Without steadfast allies, America could either lose such a war or be helpless to defend smaller countries being targeted (ie. Taiwan, Ukraine, Estonia). Moreover, even if war were not to break out, U.S. special operating forces are constantly working with groups around the world opposing the likes of Boko Haram, Abu Sayyaf, ISIS, Al Qaida, and other terrorist organizations. If those groups believe that America may end up treating them as it has our Afghan allies, our counter-terrorism capacity could be weakened, making our nation increasingly vulnerable to another 9/11-style attack.
America's growing reputation as one who will abandon its allies has politically bipartisan roots. In addition to President Biden's abandonment of Afghan allies, former President Trump abandoned our Kurdish allies in northern Syria in 2019, leading to many Kurdish deaths at the hands of ISIS and Turkish and Russian forces. Given that the Kurds had already lost 11,000 lives fighting ISIS in Iraq and Syria alongside U.S. forces, their abandonment affected America's military veteran community deeply, perhaps contributing, in part, to President Trump's narrow defeat in 2020.
President Biden has an opportunity to right this (for now) tactical-level mistake.
A newfound, concerted effort to fund evacuation flights and resettle our closest Afghan allies must occur. As one of several Montana military veterans — joining other veterans from across the country — who has helped evacuate such Afghans over the last two months, $1 million in funding — fully allocated to evacuation flights — saves approximately 200 lives. Therefore, a commitment of only one day's worth of legacy funding in Afghanistan could save 60,000 vulnerable persons.
Montana's congressional delegation, among others, should legislatively support the evacuation effort. It's not just about reclaiming the moral high ground. It's also about restoring America's reputation as a trusted partner and, in turn, deterring war, winning potential, future wars, disrupting terrorist networks, and growing American influence.
John Mues, a former U.S. Senate candidate in Montana, is a graduate of the U.S. Naval Academy and a Navy veteran.