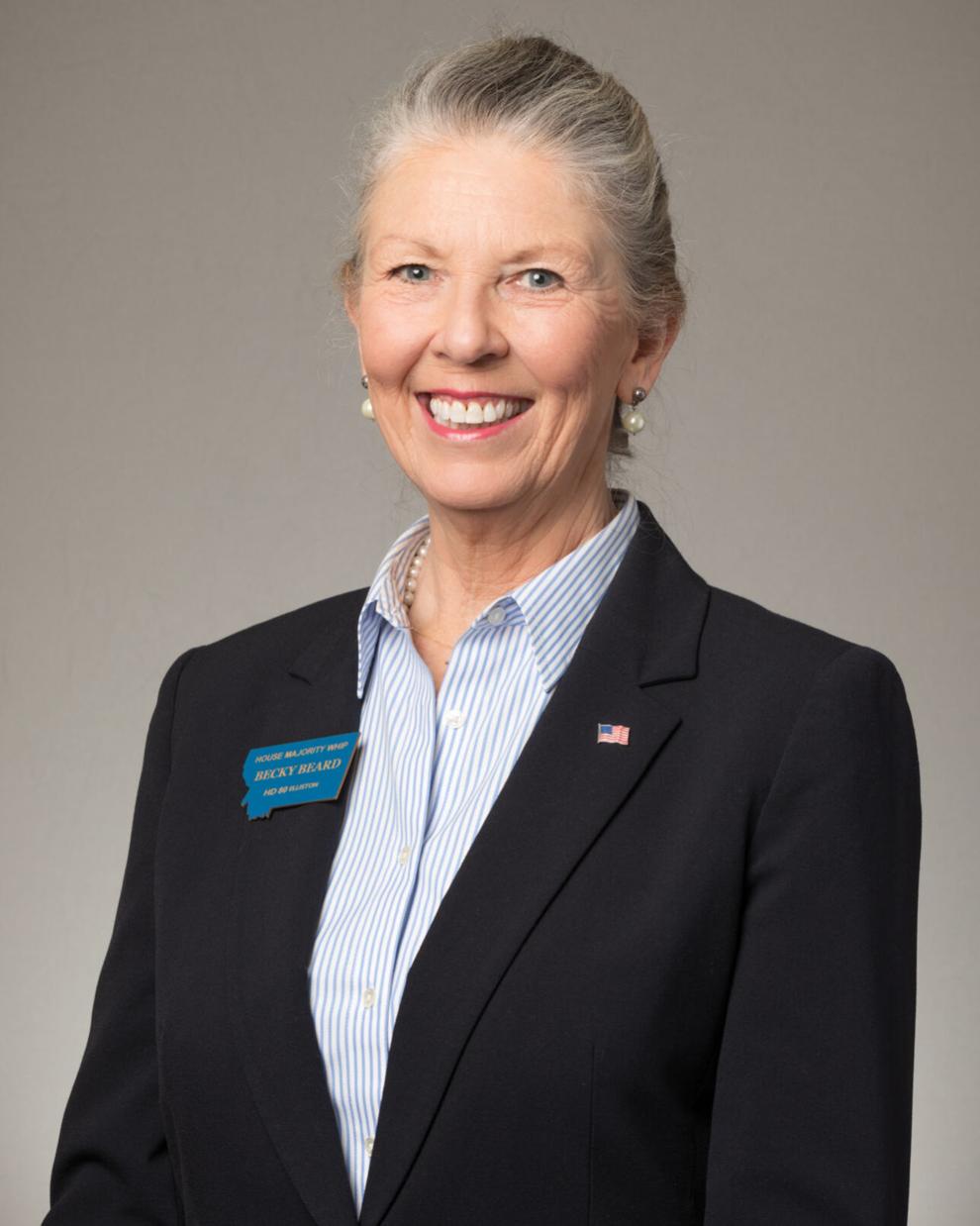 Montana's legislators completed work for the 67th Session on Thursday, April 29th (ten days ahead of schedule). Our primary Constitutional duty is to pass a balanced budget, which we did conservatively with the mandate of you, our voters. We passed legislation to promote the Governor's Montana Comeback Plan, reforming taxes to promote job growth and wages. With this approach, income, property and business taxes are set to be simplified and reduced. More of our hard-earned dollars will stay in our communities without being cycled through the government.
As Chair of the House Taxation Committee, I scheduled 91 bill hearings. Our committee tabled well over one-third of those bills, and passed the others including Senate bills reflecting the Governor's plan, two of which I carried across the House Floor. As your representative for House District 80, I sponsored House Bill 23 at the request of Montana's County Treasurers to streamline the tax lien and tax deed process laws. The Governor signed this bill on February 23rd. I also sponsored HB 20, revising a law allowing for courtesy cars at rural airports, including Lincoln. This bill is headed to the Governor's desk.
I'm proud to have served with the members of the House of Representatives, many of whom were committed to upholding individual rights and freedoms, including expanding our 2nd Amendment rights, and protecting life. Signed into law was HB 102, allowing permitless concealed carry in all places where open carry was allowed and expanding permitted carry to public buildings. The Governor signed three important pro-life bills on April 28th -- prohibiting an abortion after 20 weeks; requiring a pregnant woman be afforded the opportunity to view an ultrasound and listen to the fetal heart tone before an abortion; and barring abortion-inducing drugs in schools or delivery through the mail. We passed a bill prohibiting sanctuary cities in Montana, and another banning restrictions of free speech on college campuses. We strengthened emergency powers bills, defining that elected officials have official oversight, and revising the Governor's power to suspend election laws during an emergency.
We addressed reforms to FWP, public lands and wildlife management, and to better balance predator controls and wild game policies. We worked with the timber industry to revise forest land tax rates, and are planning to provide more focus on this issue through a study over the interim. We passed a law to provide a fuel tax refund for agriculture, and to expand livestock loss laws.
Relative to the pandemic, we identified and delivered reforms. We expanded telemedicine opportunities. We initiated more flexibility in our education system, including providing incentives for increasing starting teacher pay to support high-quality educator recruitment, and allowing for education savings plans to apply to K-12. We expanded career and technical education employer tax credits, and authorized exciting broadband upgrades, including the Montana Connect Act.
The 67th Session was historic. Not only did we grapple with COVID-19 fallout and remedies, we set in motion utilizing federal funds to address critical infrastructure, including water, sewer and broadband connectivity.
Legislators worked throughout the Session to implement last November's I-190 marijuana initiative. A number of bills were introduced, one of which passed. House Bill 701 is Montana's initial framework to allow recreational, or adult-use, marijuana in our society and derive economic benefits through tax revenues. There's a lot of work left to do to responsibly enact this voter-elected activity, and we'll be following developments over the interim.
It is my continued honor and privilege to serve the voters of House District 80 and our state. I remain dedicated to helping our citizens by protecting our personal checkbooks; reducing the size of the government; demanding accountability in state agencies; growing private-sector job opportunities; and promoting an improved framework for essential infrastructure. Please feel free to contact me at becky4hd80@blackfoot.net. Thank you.
Rep. Becky Beard, R-Elliston, represents House District 80 in the Montana Legislature.