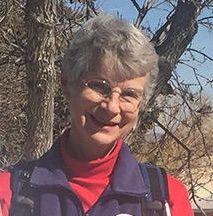 The year 2020 marks the 100th anniversary of women having won suffrage. Winning the vote, however, did not make women equal to men in the eyes of society nor in the eyes of the law. In many aspects women's lives were still constrained by our gender. Laws and customs repressing women varied by state, but examples I remember growing up in Helena include:
• High school girls competed in intramural sports but only boys competed in intermural sports.
• Pregnant high school girls had to drop out of school. The baby's father could stay in school.
• Boys achieved their majority at 18; girls remained minors until 21.
• Publicly funded colleges, medical schools and law schools could, and often did, refuse to admit women students.
• Married women could not open bank accounts or get a bank loan in their own name.
It served society's purposes for women to occupy a position subordinate to men. Neither society nor the law would voluntarily treat men and women as equals; it would take an amendment to the Constitution. Such an amendment, the Equal Rights Amendment (ERA), was written and women struggled to win its passage. This is the story of that struggle.
"Equality of rights under the law shall not be denied or abridged by the United States or by any state on account of sex."
Amending the Constitution of the United States is a two-step process. First Congress proposes and passes the amendment by at least a two-thirds majority in both the House and Senate. Then the amendment is ratified by three-fourths of the state legislatures.
The first version of the ERA was introduced in Congress in 1923. For the next 46 years the ERA was introduced in every session of Congress, and almost every time it was held up in committee. Finally in 1970, the ERA was forced out of committee by petition and considered by the full House. It passed both houses of Congress and in 1972 was sent to the states for ratification. Thirty-eight state legislatures needed to approve the amendment by the deadline – 1979. At first the amendment was supported by both the Democratic and the Republican parties, Congress, and presidents Nixon, Ford and Carter. By 1977, 35 states had ratified it including Montana's ratification in January of 1974. However, the 1979 deadline came and went with no further ratifications. Even extending the deadline to 1982 garnered no additional ratifications. What happened to prevent adoption of the amendment?
What happened was Phyllis Schlafly. Schlafly grew up in St. Louis, graduated Phi Beta Kappa from Washington University, earned an MA in government from Radcliffe College, and a law degree from Washington University Law School. Active in Republican politics, she became very politically conservative, steering the Republican party further and further to the right with a pro-life and pro-family agenda.
In 1972 Schlafly focused her energies on blocking passage of the ERA. Opposition had grown among conservative women and in Schlafly they found the perfect spokeswoman. She argued that the ERA would deprive women of the gender specific privileges they enjoyed by being the weaker sex, claiming:
• Laws protecting women from sexual assault would disappear,
• Privileges dependent wives enjoy under Social Security would be lost,
• Divorced women would lose child support and alimony,
• Women would become eligible for the draft,
• Public restrooms would all be unisex,
• Women laborers would lose labor law protections against gender pay discrimination, heavy lifting, working at night and maternity regulations.
To emphasize her message, Schlafly handed out fresh-baked bread and apple pies to state legislators, reminding them of the threat to their happy households if their wives had equal rights.
Schlafly and her movement slowed and then stopped amendment ratification until the 2010s when, perhaps prompted by the Me Too movement, Nevada (2017), Illinois (2018), and finally Virginia (2020) ratified it, bringing the total to the required 38. Exploring passage of the amendment, the House of Representatives passed a bill to remove the 1982 ratification deadline and referred it to the Senate. Our Sen. Tester is one of the cosponsors of the Senate version, Senate Joint Resolution 6 (S.J.Res.6). If S.J.Res.6 passes, the ERA will finally become part of our Constitution.
Nancy Perry is an adjunct instructor at Helena College.
Catch the latest in Opinion
Get opinion pieces, letters and editorials sent directly to your inbox weekly!