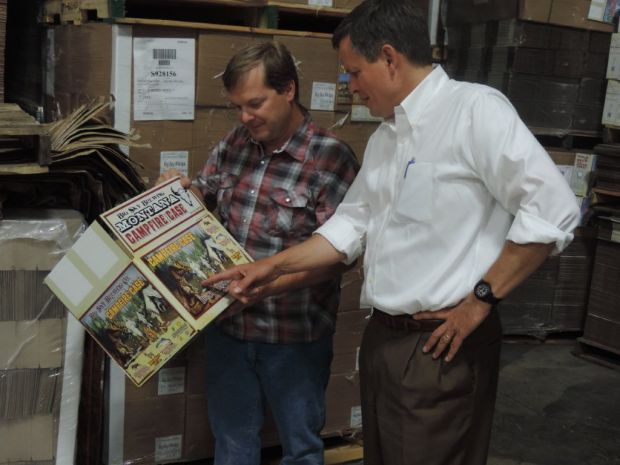 Republican Steve Daines is opposing Democrat Amanda Curtis and Libertarian Roger Roots in the race for Montana's open U.S. Senate seat. His stands on major issues include:
The Affordable Care Act (also known as "Obamacare"): Opposes it and wants to repeal it. Says he supports some elements, such as prohibiting insurers from considering pre-existing health conditions when setting prices, but that it's a "series of broken promises" imposing unnecessary costs and bureaucracy on the health-care system. Says more competition should be injected into health-care and insurance markets and that individuals should get tax breaks for buying health insurance.
Fighting the Islamic State and terrorism in the Middle East: Supports President Barack Obama's decision to bomb Islamic State targets in Syria and Iraq, but says the administration should have taken the threat seriously earlier. Says United States should further develop energy resources to undercut Islamic State influence and oil income.
Keystone XL pipeline: Supports construction of the oil pipeline from Canada to the Gulf Coast.
New greenhouse-gas rules: Says before greenhouse-gas limits are enacted, the administration should conduct an extensive analysis of their costs and impacts to the economy, including jobs and energy prices.
You have free articles remaining.
Federal tax reform: Says income-tax system should be reformed to encourage economic growth, but offers few specifics on what he supports. Says tax code should be simplified, perhaps with fewer income-tax brackets.
Minimum wage: Says states should set their own minimum wage, and that Congress shouldn't set a national minimum wage.
Abortion rights: Says abortion should be illegal, except if needed to save the life of the mother. Wants to overturn Roe v. Wade, the 1973 Supreme Court decision that legalized abortion.
Gay marriage: Says states, not the federal government, should decide its legality. Says he personally opposes it, and that marriage should be "between one man and one woman."
Gun rights: Says he strongly supports the right to keep and bear arms under the Second Amendment, opposes any change in current gun laws, and that background checks should not be imposed on firearms sales at gun shows.
Timber: Supports a House-passed bill requiring a minimum timber harvest from every national forest. Says the timber industry needs to be revitalized with a steady supply of logs, and that a logging-wilderness bill by Sen. Jon Tester, D-Mont., affects too few forests in Montana.