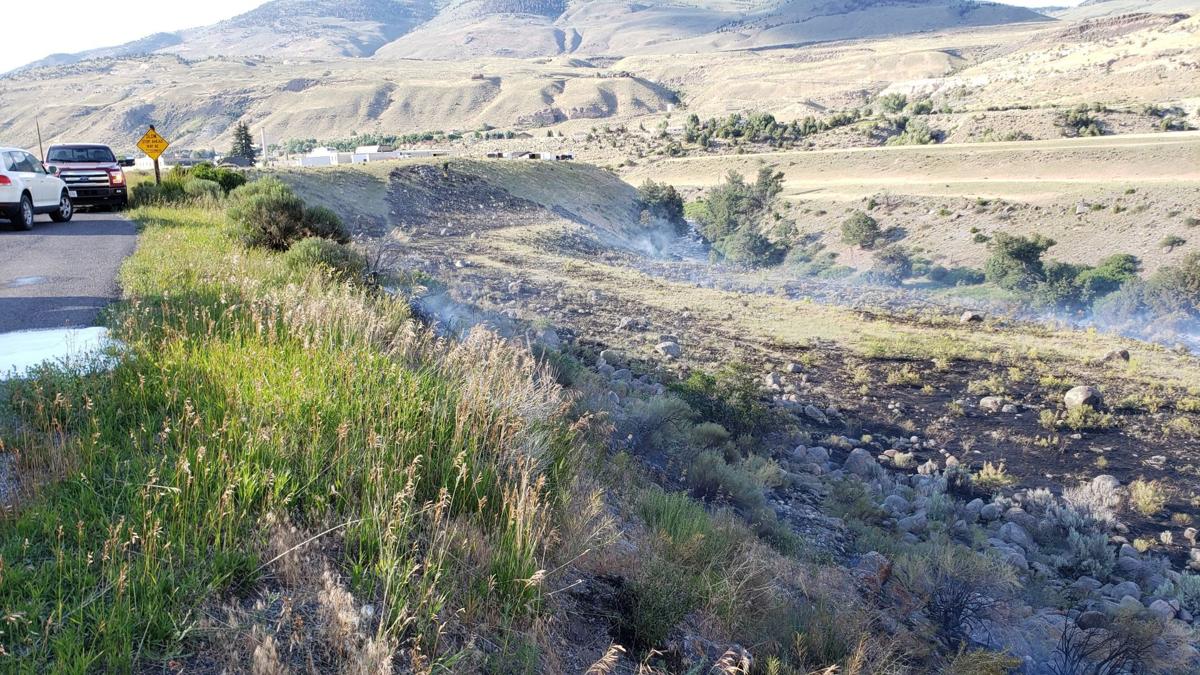 A seasonal concession employee in Yellowstone National Park has been fined $5,000 and faces three months in jail after admitting that he started a four-acre grass fire near the park's North Entrance on July 26.
Curtis J. Faustich appeared on Aug. 6 before U.S. Magistrate Judge Mark Carman at the Yellowstone Justice Center in Mammoth Hot Springs, Wyoming, where he pleaded guilty to the charge.
According to a park press release, Faustich admitted to dropping a lit cigarette on the ground while sitting at a picnic table. The cigarette ignited a blaze in the dry grass and sagebrush, which spread across the Gardner River before it was contained by fire crews.
Faustich's sentencing includes three months of jail time, $5,000 in restitution, two years of unsupervised probation and he is prohibited from entering Yellowstone National Park for two years. Three other charges were dismissed.
Individuals who called the park's 24-hour Tip Line at 307-344-2132 provided incident details that led to Faustich's arrest, according to the press release.
The fire is one of five so far this season in Yellowstone and the only human-caused fire so far. In 1988, the North Fork fire was ignited in Idaho's Targhee National Forest when a woodcutter's cigarette was tossed into the underbrush on July 22.
The North Fork fire was the largest in that explosive summer, threatening the town of West Yellowstone as well as park facilities at Madison Junction, Norris and Canyon.
Be the first to know
Get local news delivered to your inbox!