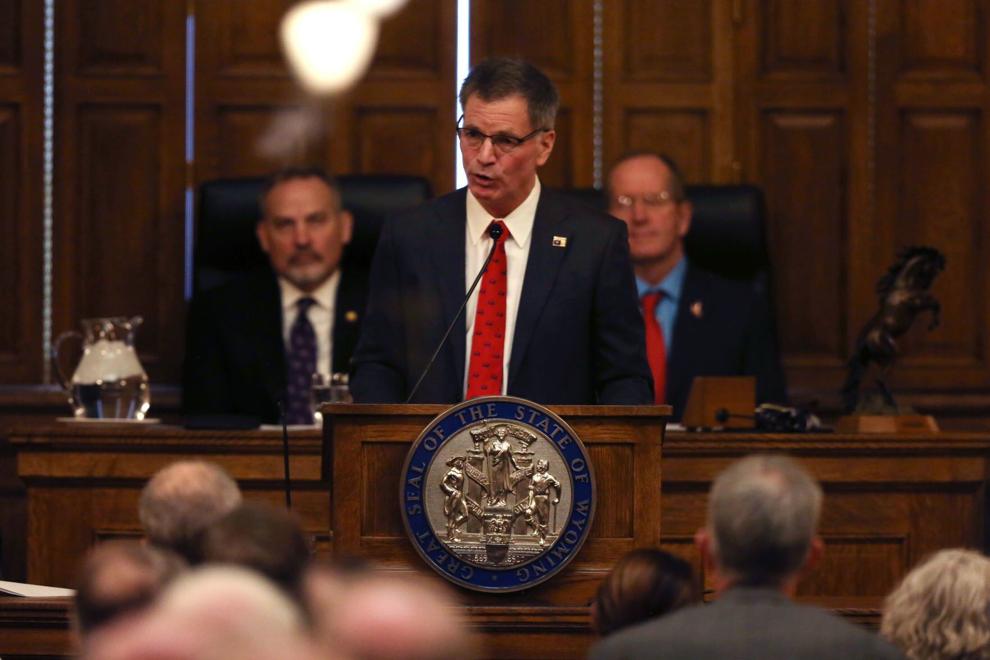 Wyoming Gov. Mark Gordon last week signed legislation codifying the Indian Child Welfare Act into state law. A similar bill is moving through the Montana Legislature.
The Indian Child Welfare Act, known as ICWA, dictates how Native children are placed in foster or adoptive homes. The law was enacted in 1978 in response to decades of state child welfare and private adoption agencies separating Native children from their families.
ICWA has gained national attention recently, as the Supreme Court is expected to issue a ruling in July on a case that challenges the federal law.
ICWA challengers argue the law is unconstitutional, saying it discriminates based on race. ICWA defenders say the law — and all of federal Indian law — operates under the assumption that being a member of a federally recognized tribe is a political classification. More than 400 tribes and dozens of tribal organizations nationwide have expressed support for ICWA in the wake of the case.
Plaintiffs in the case, Cherokee Nation Principal Chief Chuck Hoskin Jr., Morongo Band of Mission Indians Chairman Charles Martin and Oneida Nation Chairman Tehassi Hill, said the passage of the bill in Wyoming is "further proof that the importance of ICWA is not a politically divisive issue."
Several states have enacted ICWA into state law, including Nebraska, New Mexico, Oklahoma, Iowa, Michigan, California, Wisconsin, Minnesota and Washington.
Rep. Jonathan Windy Boy, D-Box Elder, introduced House Bill 317, which would generally take practices already in place under ICWA and apply them under state law. The bill received strong support in its first hearing. It passed the House and has moved to the Senate.
Another bill, brought by Sen. Dennis Lenz, R-Billings, would expand certain aspects of ICWA to apply to all children in Montana. Senate Bill 328 passed the Senate and has been transmitted to the House. 
Even with ICWA protections in place, Native Americans continue to be over-represented in foster care. Frank Edwards, assistant professor at Rutgers University who researches child welfare, said in Montana, one in four Indigenous children have a lifetime risk for being in foster care.