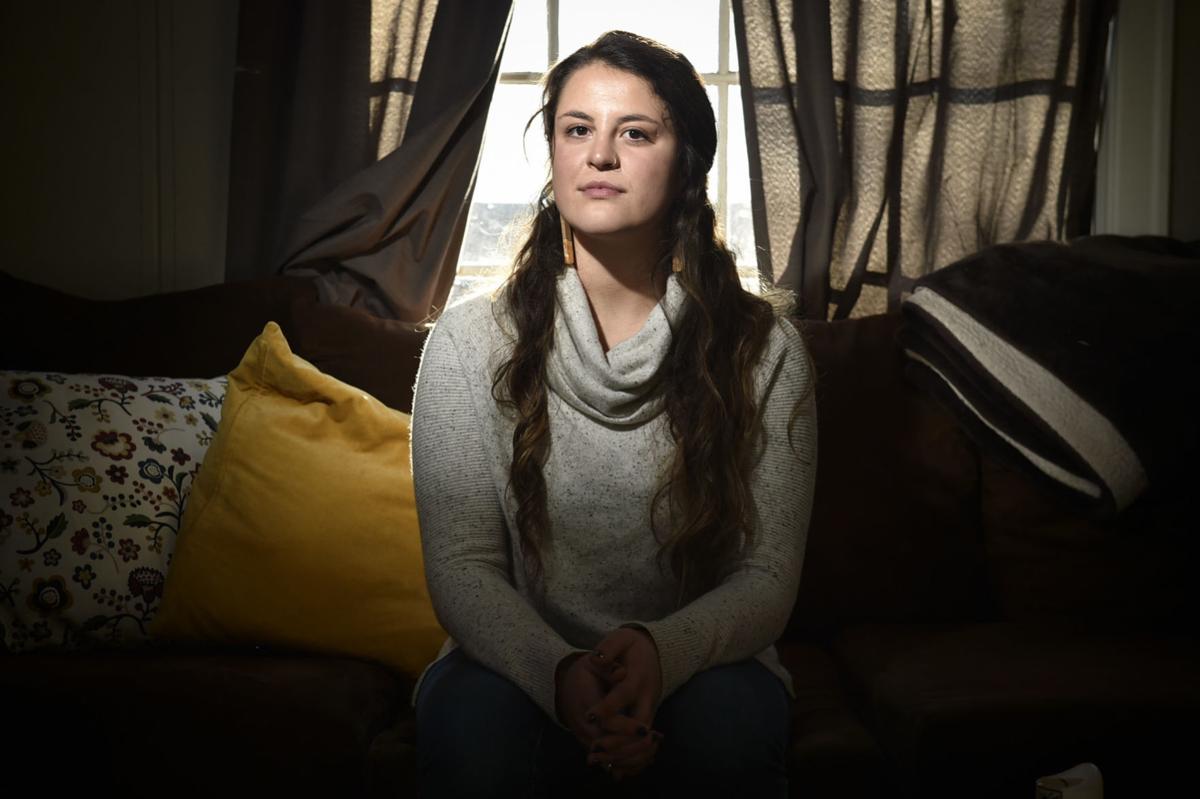 MISSOULA — There could have been a different Bella Butler. Maybe she'd be a college student in another state. Perhaps she'd bond with her roommates over anecdotes from her high school days.
There might even be a basketball lying around the house.
This Bella Butler, though, the one sitting at her dining table in Missoula giving careful consideration to each word, conscious of their power and meaning, as she shares her story, tries not to entertain thoughts of how her life would have played out in an alternate story line.
When this version of Butler needs to share what happened to create that fork in her narrative, she starts with an apology. She knows receiving the information can be upsetting, even the distilled version that only skims the abuse and manipulation by her high school basketball coach she experienced as a young teenager.
Cyle Kokot, who is now in the state prison serving a 25-year sentence with 10 years suspended after pleading guilty to felony sexual assault, first raped and physically abused Butler when she was an incoming freshman until just before her sophomore year at Lone Peak High in Big Sky. Kokot's threats and manipulation were so severe, the first time Butler sat down with a detective, she denied everything.
Since then, Butler's biography has been difficult to share, both in the sense of relating her experiences to others and creating space to let people into her life.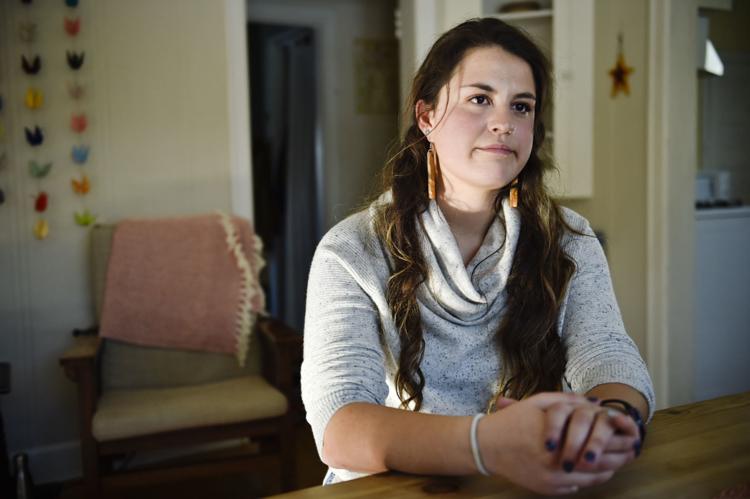 Now 20 years old, soon to turn 21, she's attending the University of Montana. Dealing with the effects of her abuse is a daily challenge. Something like an unexpected discussion in her journalism course about the ethics of naming a person who was raped are not just classroom debates but unexpected triggers. Her past is not past, but intensely present, though she tried for years to push down and seal off her memories and feelings.
Butler has come to value her story, the weight she knows it has and the force she is learning it can bring. As she neared a settlement this year with the Big Sky School District over its failed response to her abuse, she decided to introduce her name and face into the coverage. She could have stayed Jane Doe and reached the same legal outcome.
"Now it feels very important to me to have my face (included in a story about the settlement and abuse) and create this tangible identity that is hard to ignore," Butler said. "But I wasn't always so confident."
It is a trajectory she makes a point of describing in the current tense. She has not worked through the feelings of guilt and shame that pervaded her perception of the abuse; she is working. She has not just aged enough to understand how young her 14- and 15-year-old self was; she is still growing.
"I'm coming to terms with the reality that I experienced that, and knowing that memory and that person who that happened to is me. It's the same person that I am sitting right here," Butler said last week, speaking with a reporter and photographer in her sun-filled home. "I've tried so hard to remove myself from that time period. Putting myself back in my own shoes, it's hard. It's like watching a movie and then realizing that it's you."
The adults around Butler at the time of Kokot's abuse failed her, the lawsuit she filed against the district claimed. Caught up in chasing the intoxicating buzz of building a dynastic Class C high school sports team, people at the district prioritized success on the court over the safety of a teenage girl, according to the lawsuit.
The district hired an unqualified 21-year-old man, the lawsuit alleged, giving him unfettered and inappropriate access to teenage girls. It goes on to claim those who suspected the abuse either didn't report it or looked the other way.
Settlement
The terms of the settlement aim to make sure that doesn't happen again. That was the main motivator for Butler. She decided to go through the additional trauma of bringing the legal action after talking with her grandfather, with whom she is very close. Butler's entire family has been a source of unfailing support, a lifeline at times as she can tend toward isolating herself from friends in Missoula when facing difficult hours or days.
"He told me that I had an opportunity to do justice for myself and for the other people that were involved in the whole situation," Butler said. "That shifted my perspective a little bit, knowing that it wasn't all about me. I knew that it was going to be really challenging for me, and it has been. Having that understanding that there were all these holes in the system … and that I had an opportunity to possibly change that or make people more aware of that or maybe make someone think twice about something that slipped through the cracks before. … Once he brought that to my attention, there wasn't any way that I was going to be able to let that go."
In the settlement, the district agreed to hold training for employees, including coaches, on the obligations of mandatory reporters and how to identify inappropriate student-staff relationships. Additionally, the district's Title IX coordinator, who is charged with handling the district's response to any complaint about sexual abuse and discrimination, will go to nationally recognized training annually.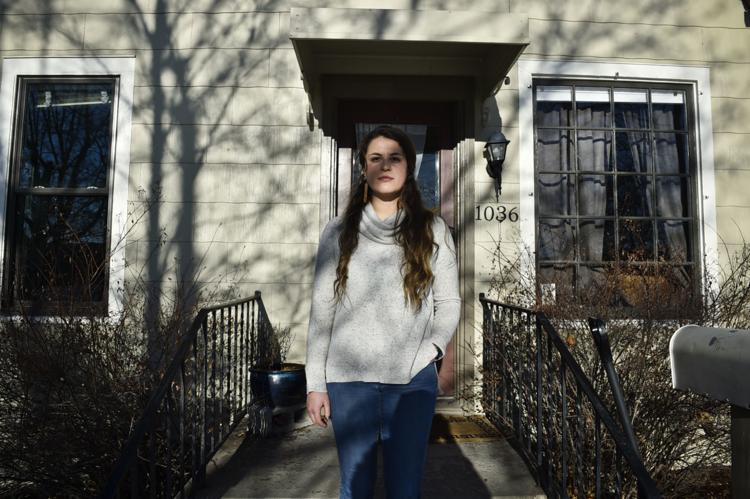 Those two changes should start the district toward better responses to situations and increased protection of its students, said Emily Stark, who is well-versed in Title IX laws and helped provide guidance to the lawyers who crafted the settlement. Stark is responsible for civil rights compliance at Montana State University, but spoke for this story in her individual capacity.
As the coordinator increases their education, he or she should help the district understand the holes in its existing education and policies, and highlight additional steps that need to be taken, Stark said. For those who should identify and report potential abuse, the training will help them understand what the law requires.
Butler remembers community members approaching her and her family after Kokot was arrested not only to express condolences but also distraught at how many people could have intervened. She wasn't aware during the time of the abuse that district employees might have suspected what was going on but didn't step in. The failings have become more clear since Kokot's arrest and the process of the lawsuit, with depositions and lawyers digging into who suspected what and when.
Learning now everything she was unaware of as a teenager was, and is, painful, but Butler is not wasting that hurt.
"Especially in small communities like Big Sky in this example, it's important to still hold people accountable and hold places like the Big Sky School District accountable, even though we're on this very unique familiar level and everything is very personally and socially intertwined," Butler said of the community of some 2,300 residents. "Sometimes you need a reminder or a check put in place that it doesn't absolve anyone from acting inappropriately and still looking for these kinds of signs and bad things."
The district will also, for the next seven years, offer age-specific, in-class training to students on how to establish and ensure appropriate physical and emotional boundaries with adults and how to report actual or suspected inappropriate relationships. Stark calls this a somewhat novel approach in Montana that will better equip children and teenagers.
"If the people who are experiencing the behavior don't know where to report, they can't access their rights," Stark said. "If we train the students on who to report to and what behavior is appropriate and how to access their rights, the longer-term systemic abuse is much less likely to happen."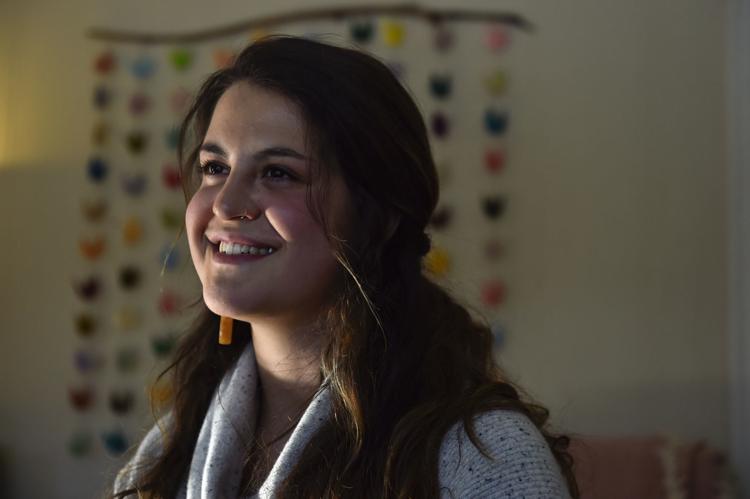 This piece of the settlement was especially important to Butler, who did not want to be punitive toward the district but wants to make sure her experience is not repeated. 
"I know best the role of the student in that situation because that was me. I can say what would have helped me in that situation potentially or what I would have liked to have had in that situation," Butler said. "I can empathize better with that. … The knowledge that I was really lacking at that time was knowledge of appropriate boundaries. … I don't think at that time I had any kind of knowledge that would have triggered some suspicion for me or raised any red flags for me at that time. Somehow who was older than me was telling me that something was OK and I believed them."
The district did not return a voicemail seeking an interview about the settlement last week, but did provide a statement from Superintendent Dustin Shipman. Signing the settlement means the district agrees to the terms it contains but does not admit any fault or to anything claimed in the lawsuit.
"The resolution of this lawsuit is in the best interests of all parties and we fully intend to learn from this experience moving forward," the statement reads. "As part of the settlement and aligned with our commitment to the health, safety and well-being of our students, the district will be taking affirmative measures to enhance our internal processes and procedures. … We are grateful this matter has been resolved to the satisfaction of the parties and in particular the plaintiff with whom we have much empathy. We are looking forward to a bright future for all our students and our community."
Adding a name and face
It wasn't easy for Butler, who muffled her story to herself for so long, to come forward to tell it to a reporter and a photographer who, in turn, will distribute it across the entire state to an audience Butler wants to trust will see its importance and respect her experiences.
Alongside her personal progression, the national movement of women and men talking about their sexual abuse in high-profile ways has been a catalyst for Butler.
"I felt they created this platform for me and other people like me to be able to do the same and feel comfortable putting that out there and sharing my story in the face of scrutiny and support," Butler said.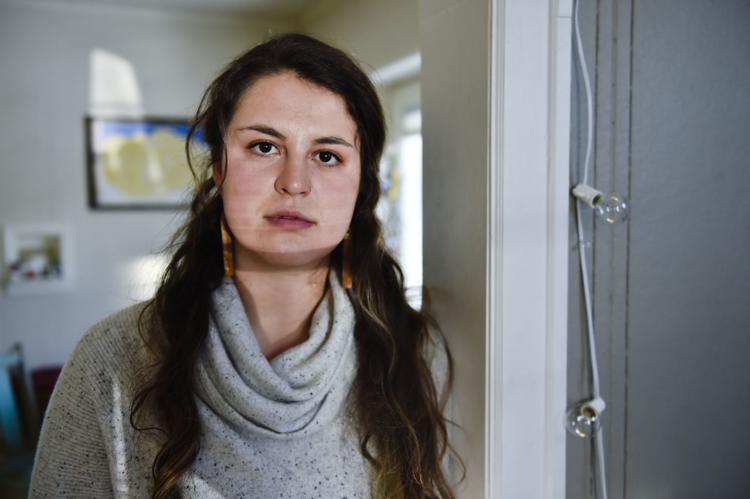 Carving out a space in that arena marks a major step for Butler, who even with her roommates has only shared the most basic version of Kokot's abuse. She consciously limits situations that might flood her with memories of the past when it's not necessary.
One of those things she restricts is basketball, a sport that used to consume all facets of her life. Kokot used athletic success to manipulate Butler in many ways, such as telling her she'd never be able to attend college on a sports scholarship if she tried to remove herself from his abuse or reported it. 
"For me basketball is too closely intertwined and I'm not going to be able to approach basketball with the same attitude I once had about it," Butler said. "I think I have enough triggers in my life at this point that can jump up on me and force me to remember something that I don't want to be thinking about, getting really upset in public. I have enough of that happening that's out of my control. So wherever I can choose to avoid having those feelings or flashbacks, I'm going to make that effort. And for me, basketball is no-brainer to not be involved in."
Butler briefly quit basketball her sophomore year after Kokot's arrest, but later rejoined the team and played until her senior year, when it became too much. She still managed to figure out the cost of attending college, partly through academic scholarships and partly by attending a less-expensive state school. Living in Missoula also allows for travel home some weekends.
While an outsider might think going back to Big Sky would be traumatic for Butler, she does not want to lose her connection to the place. Leaving was important, but so is being able to go back, now with open eyes and a more clear understanding of the reality of her hometown. Butler is anxious about how this story will be received there, where her mother owns a catering and private chef business and her father is a real estate agent.
 "A fear of mine that I have is how this is going to affect that place for me and how welcome I'm going to be," Butler said. "Every part of this discussion is taking place in Big Sky. … For me it would be something I wouldn't be able to let go of if I let this experience or the acknowledgement of the people who didn't help me or protect me are still there, if I let that ruin a place that was so special to me. I would feel like I had given up or had let one more thing (be) taken away from me because of all of this."
Part of Butler's legal resolution with the school district includes a $1.49 million settlement, minus attorneys' fees and costs. It is money that she wants to use to seek treatment like counseling, something she did for a short period of time after Kokot was arrested but has struggled to access since. The district's insurance policy, after a $1,000 deducible, is responsible for the sum.
"The money aspect is uncomfortable and if there was any way I could get absolutely nothing and have everything (from the past) taken away, without a doubt that's the option," Butler said. 
One of the main things Butler wants to work through is her impulse to isolate herself. Faced with painful situations, she shuts herself off, something that's become easier to do moving out of the dorms.
"I'm just starting to be conscious that that's not a tendency that I want to have for the rest of my life. That's something I want to start working on," Butler said. "I don't know what the future looks like for me, but I imagine there's going to be more situations where this personal history poses a problem or creates some sort of adversity for me. I like to think while I'm still young I can create better habits for myself and better tendencies."
It's proven impossible to not contemplate what her life would be like if none of this happened, but Butler does not want her future to be consumed by her past.
"I don't believe there's much use in what-if, but it definitely is hard to, especially now, (to) feel like I'm constantly being confronted with new hardships that have come out of this trauma and to have to experience those and learn how to navigate that and live my life with the understanding that this did happen to me, those are the effects that I'm going to be experiencing. I'm still figuring that out."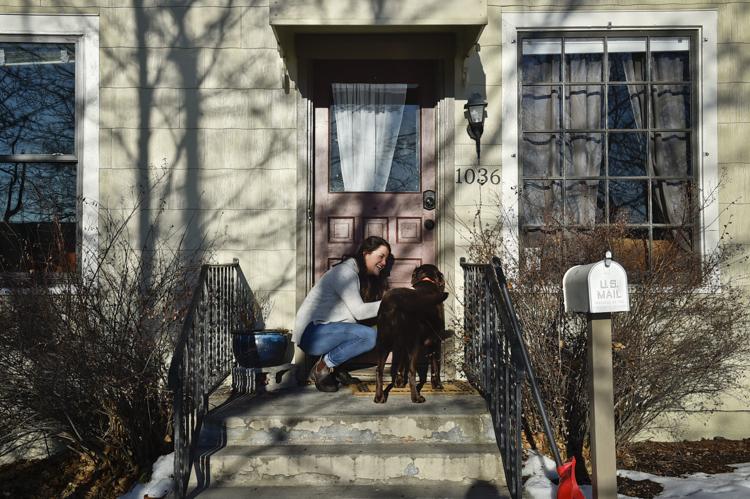 Be the first to know
Get local news delivered to your inbox!