A Meagher County man escaped serious injury after his mobile home "exploded" Wednesday morning.
"The caller reported he woke up in a snowbank and his house was in pieces," the Meagher County Sheriff's Facebook page reported Wednesday morning. "When emergency crews arrived, we discovered a trailer house had exploded and the victim was thrown clear of the destruction."
"The state fire marshal is looking at it," Rick Seidlizt, Meagher County's fire chief, said. 
"There is nothing left, and what little was left was burning."
The mobile home was located off of Highway 89 north of White Sulphur Springs near the base of King's Hill Pass. Seidlizt named a gas leak as the suspected cause of the explosion. Residents living more than a mile away felt the blast.
Seidlizt said the man ended up about 15 to 20 feet outside of his mobile home after being blown out of his home while sleeping. He theorized that because of the four to five feet of snow still on the ground the explosion was unable to go outward like it normally would, and was forced upward "like a bomb."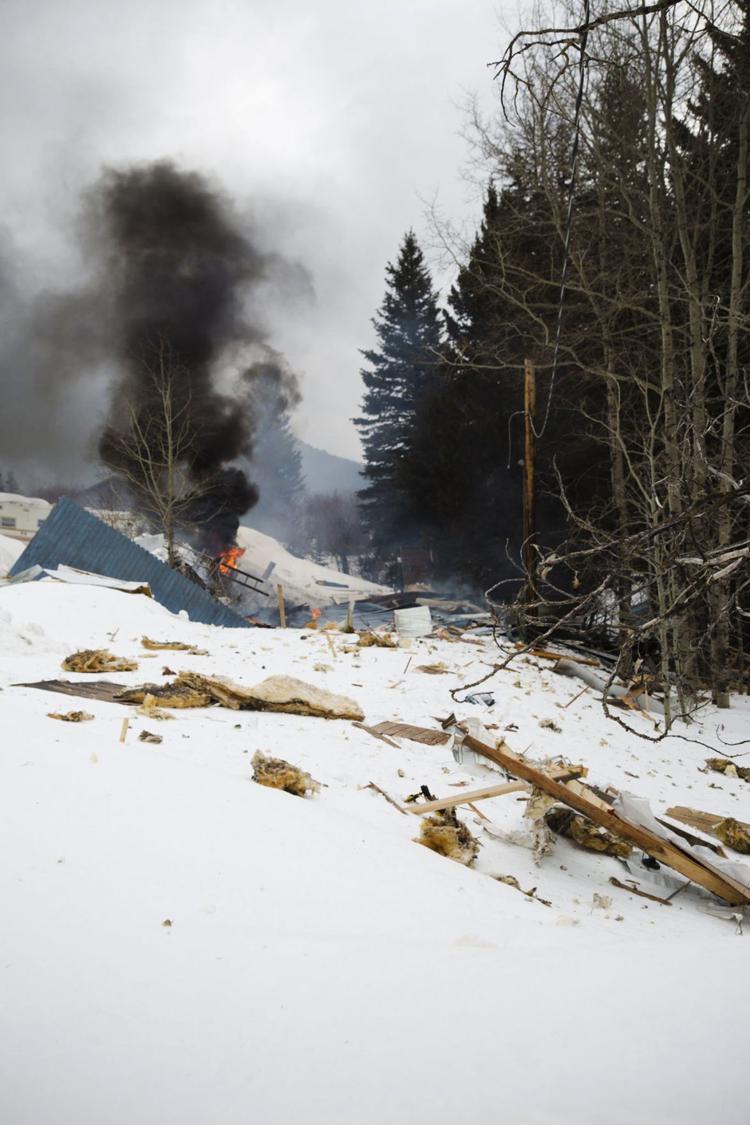 "He woke up in a snowbank, had to get into his pickup and drive down to some other cabins," Seidlizt said, making the call to emergency services at 6:21 a.m. Wednesday morning.
"The hospital is reporting that he's awful sore, but no broken bones or burns," he said, adding that the man had left the hospital by Wednesday afternoon.
Seidlizt had never seen something like this in 42 years of emergency service work in law enforcement and firefighting.