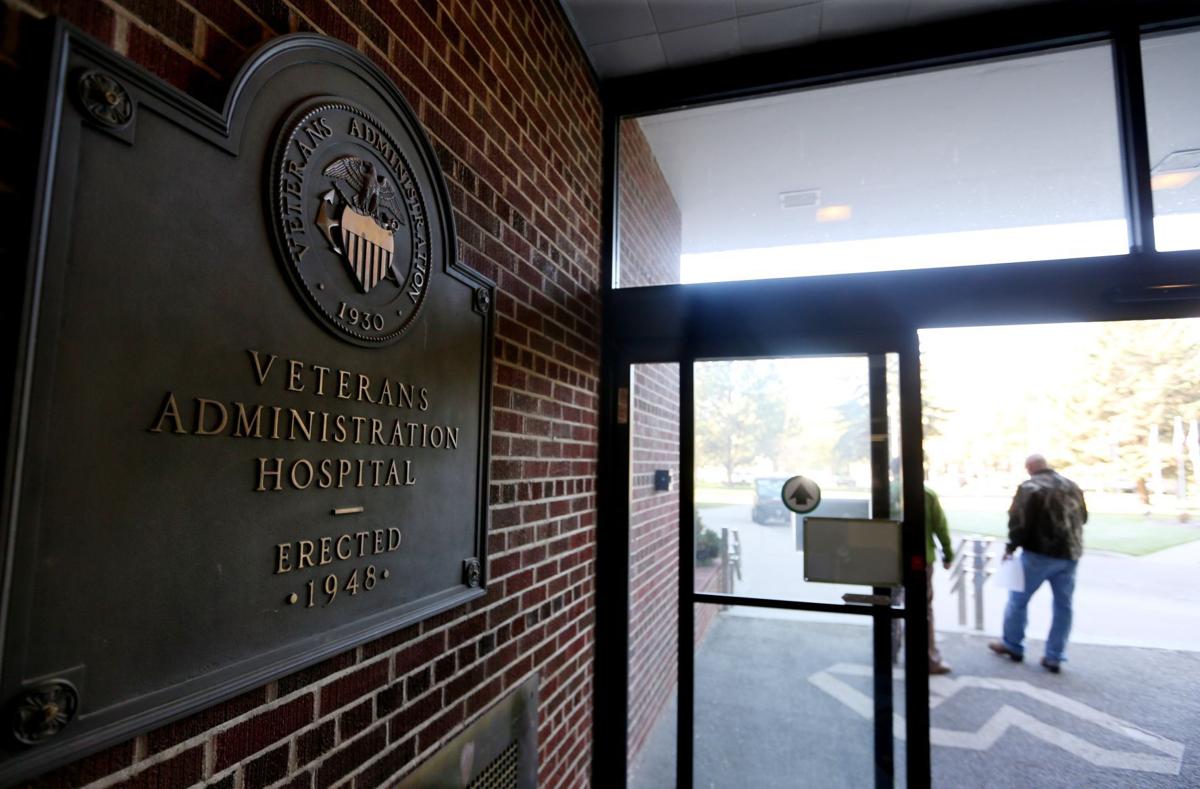 A document obtained by Lee Newspapers suggests closing the 29-bed Veterans Affairs nursing home in Miles City, as well as reducing hours at outpatient clinics in Montana and Wyoming, but a spokesman for the VA says the document is just for "brainstorming" purposes and closures are not planned.
Last Thursday, the Montana and regional VA directors gave a presentation to union leadership representing VA employees, as well as staff members from Wyoming's congressional delegation and staffers for U.S. Sens. Steve Daines, R-Mont., and Jon Tester, D-Mont.
The presentation, which is labeled a working document, makes recommendations that include closing the Miles City nursing home, which currently has 18 residents. It also recommends running the Glendive, Glasgow and Hamilton community-based outpatient clinics only part-time, and in Wyoming shutting one clinic and reorganizing several others. It also proposes consolidating some of administration of the Montana and Sheridan, Wyoming, VAs.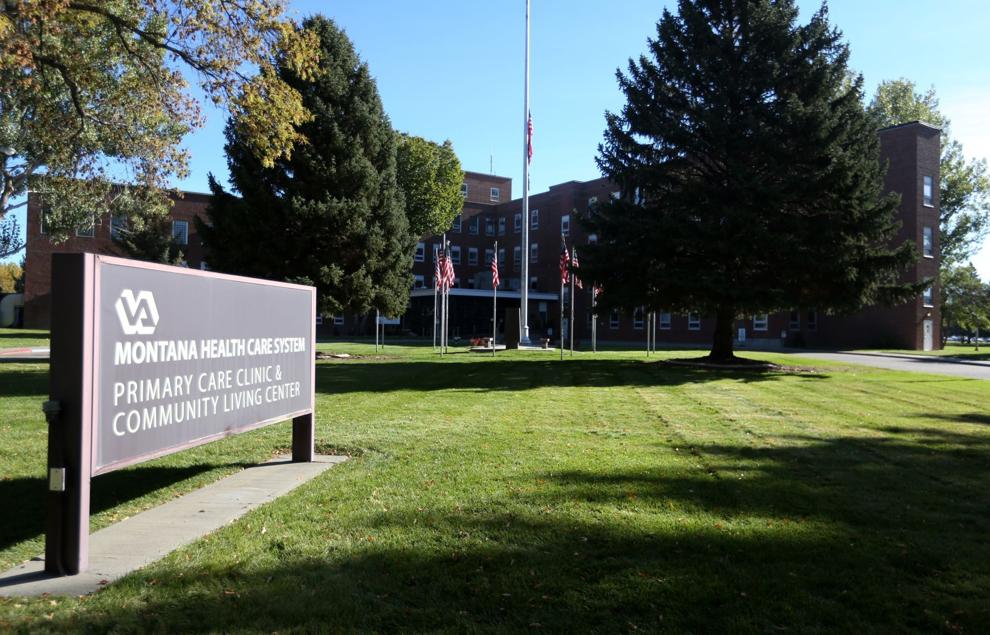 Montana VA Public Affairs Officer Mike Garcia said in an email Wednesday that document provided to Lee Newspapers is an internal document "used exclusively for the purposes of brainstorming a number of possible inefficiencies for the two VA health care systems." Garcia said VA's official stance "before this briefing and since has been (and remains) that there will be no closures." He also emphasized the document did not suggest closures of any Montana clinics.
Gerald Swanke, the District II vice president for the American Federation of Government Employees, which represents some VA Montana employees, said the presentation made it seem "extremely likely" that the changes in the working document would happen. About 20-30 union employees work in the Montana facilities mentioned, including physicians, nurse practitioners, registered nurses, licensed practical nurses, certified nursing assistants and other medical staff.
In 2015 Montana had 93,356 veterans. The state is among the top nationwide in terms of veterans per capita. Veterans in Montana have long complained about the difficulty of accessing services in a large and rural state. The VA Montana Health Care System has seen turnover in its leadership team over the past several years and struggles to recruit doctors because of high workloads.
Nationwide, the VA has faced major problems with access to timely care. The Secretary of Veterans Affairs resigned in 2014 after a report that at least 40 veterans had died while waiting for care in an Arizona VA facility. Tester has worked in recent years to improve the VA, sponsoring myriad bills pushing changes in the system.
On Wednesday Tester's office released a statement saying: "Jon is committed to maintaining nursing home services for Montana's veterans and is working with veterans, our communities, and Veteran's Service Organizations to ensure that VA provides veterans with the long-term care they have been promised."
Montana and Wyoming fight for limited clinical resources, the working document says. That reduces the capability of both markets and impedes the timely provision of health care service.
Montana and Wyoming fall under the VA's Region 19, and last year that area put together a team to look at ways to address issues in the Montana and Sheridan, Wyoming VA facilities. The team focused on how to reduce staffing redundancies and vacancies between Montana and Sheridan and ways to increase the use of telemedicine and mobile clinics.
The team also looked at demographics for veterans populations and enrollment in Montana and Sheridan, the availability of doctors, referral patterns, opportunities for community partnership and standardization of processes and procedures.
An implementation plan presented last Thursday by Ralph Gigliotti, Veterans Integrated Service Network director for area 19 of the VA, and Kathy Berger, director of Montana VA Health Care System, lists on an "Implementation Plan" slide the suggested closure of the Miles City Community Living Center, or nursing home, by Sept. 1 and says a bed request is being routed for review and approval. The clinic in Miles City would remain open, though at a different location.
A bed request is an administrative request to reduce the number of beds in an inpatient facility or clinic, Garcia said. He added bed requests are "quite common in situations other than proposed closure," such as when a facility has a critical staffing shortage that could affect patient safety and patient numbers need to be reduced while staff is hired.
Garcia also stressed that since Oct. 1, 2016, about 420 veterans in Montana have lived in 30 contracted nursing homes and that the 18 veterans in the nursing home in Miles City make up less than 5 percent of the annual need for care.
Union representatives say they have been given until September to create a steering committee of union members, congressional staff members, veterans services organization, employees and other interested parties to figure out how to work with the changes the VA has proposed.
The VA is also gathering input from stakeholders such as the Montana and Wyoming congressional delegations, union representatives and people at the Miles City facility This working group will come up with recommendations on what happens next.
Swanke said he understands the VA is between a rock and a hard place in terms of being able to meet patient needs but also work within budget restrictions.
President Donald Trump's proposed budget increases VA spending by 6 percent, but $3.5 billion of the additional $4.4 billion would go to expanding the Veterans Choice program that allows veterans to get care at private clinics, which are then reimbursed.
Critics have said that is a step toward privatizing the VA.
"They're essentially making government fail so they can go to a voucher and privatize the work," Swanke said.
There are 673 VA enrollees in Custer County, where Miles City is, and surrounding counties of Treasure, Powder River, Carter, Fallon and Prairie have a little over 500. There are provider agreements and Choice program participants in some, but not all of these counties, according to the working document.
Last fall The Billings Gazette reported the VA asked Custer County if it wanted to take over ownership of the VA facility and gave the county 90 days to make a decision. County commissioners have not returned phone calls asking what the county decided.
The effort to unload the property is part of former President Barack Obama's National Strategy for Real Property and the 2015 Reduce the Footprint Property, which called for federal agencies to reduce their property ownership by 20 percent by 2018.
The recommendations in the working document were reached by looking at the number of enrolled veterans at clinics, the number assigned per provider and number of encounters clinic staff conduct on a regular basis.
The presentation says that based on the low number of veterans enrolled and appointments made, combined with the capabilities for telehealth and the Choice act, the Glasgow, Hamilton and Glendive clinics could reduce their hours to part-time.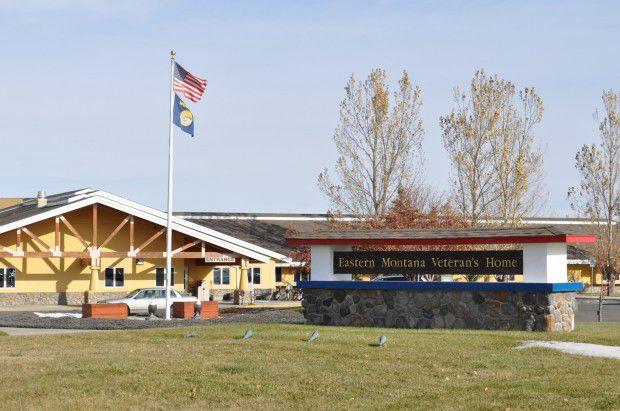 Swanke, a veteran, said that beyond his union's arguments for job protection, he has concerns about moving veterans' care to non-VA facilities. Doctors who see veterans regularly get familiar with their specific needs, which makes care better, he said. Veterans are also more comfortable getting care with other veterans.
"If you take this veteran that's got these nuanced PTSD issues and put them in an environment where they're not connected to other veterans, that's a disincentive for them to seek care. As you dilute these systems out further and further, it becomes a case where they're calling a long-distance number as opposed to sitting in the community having a cup of coffee with a provider."
The Glendive clinic saw the most appointments in fiscal year 2016, with 655 enrollees making 3,432 visits. Hamilton had the next-highest number of visits, with 3,035 and 2,119 enrolled. Glasgow was the least-utilized, with 2,095 appointments and 802 enrolled.
Current wait times at the Glasgow, Hamilton and Glendive facilities range from one to three days. In most cases, Garcia said, a primary care team is made up of four full-time employees that manage the care for about 1,000 patients, which is an industry standard, Garcia said.
"A part-time team would continue to provide the same quality of care to veterans in the area while allowing the health care system to use those cost savings to address staff shortages elsewhere in the state," he said.
Garcia emphasized there are no plans to close clinics and said the document provided to Lee was "part of a wide-ranging brainstorm session to identify efficiencies between the two VA medical centers."
Fort Harrison in Helena is the VA's main presence in Montana, with a 34-bed acute care, medical-surgical facility and a wide range of specialty care. Fort Harrison also offers radiology and pathology services and has a 24-bed inpatient mental health facility.
There are VA clinics in Anaconda, Billings, Bozeman, Cut Bank, Glasgow, Glendive, Great Falls, Hamilton, Havre, Kalispell, Lewistown, Miles City, Missoula and Plentywood.
There are also two state veterans' homes in Columbia Falls and Glendive and one proposed to be built in Butte. For these homes, the VA provides partial funding to build the facilities. Once they are operating, the VA provides some funding through per-diem payments based on the number of eligible veterans that live in the home. The VA also conducts inspections to ensure the home's environment of care, clinical programs and other factors meet the requirements for per-diem payments to continue.
The VA contracts with private nursing homes to allow veterans to be placed in long-term care facilities close to home.