A University of Montana computer science professor is on paid leave pending an investigation spurred by reporting by the student newspaper on several of his blog posts and videos that made troubling statements about women, Muslims and individuals who are LGBTQ.
"Rob Smith is on leave pending the conclusion of the university's investigation. That action was made last night," said UM spokesman Dave Kuntz on Tuesday morning. "Mr. Smith will no longer be teaching and he will not be physically on campus during his leave."
Smith proactively agreed to go on leave, Kuntz added, saying Smith initiated the conversation about that action on Monday.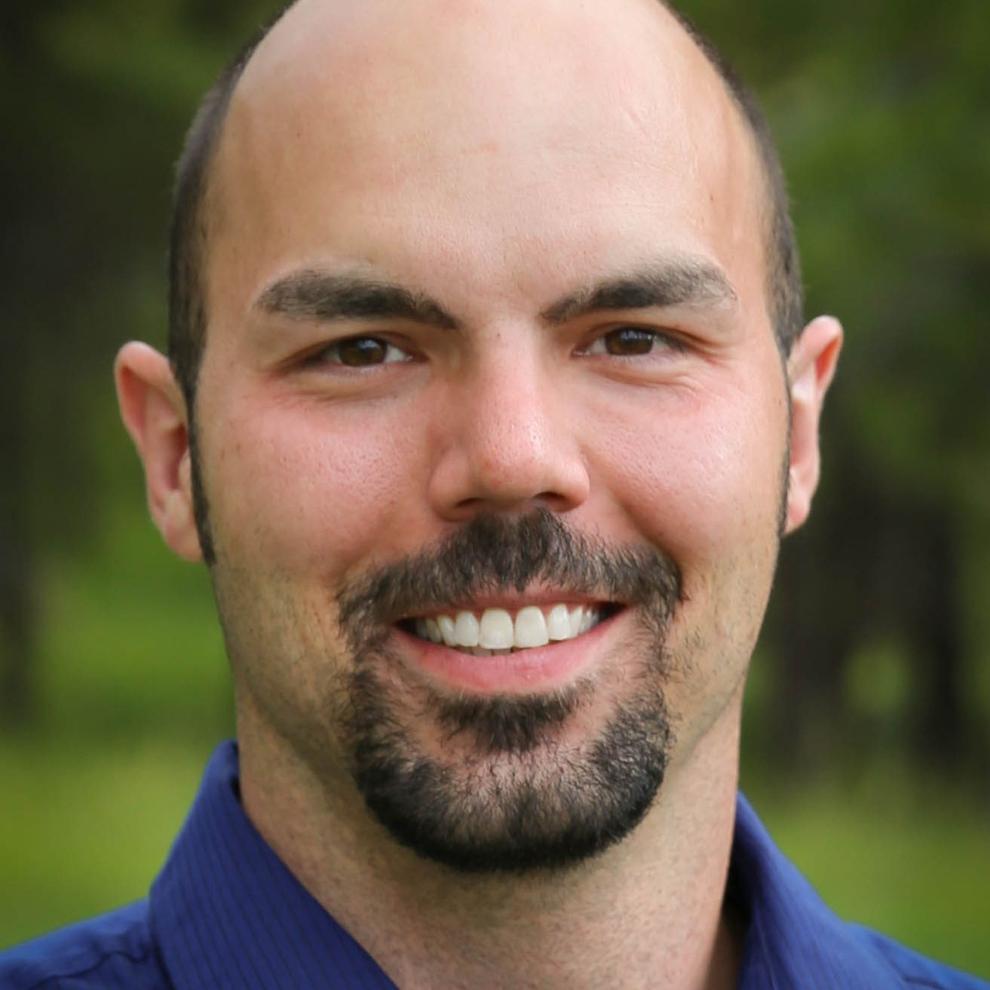 Smith's classes will continue as scheduled with another instructor.
"The university's goal is to make this transition with as little disruption as possible for the students in the computer science department."
In a statement Monday, UM President Seth Bodnar called Smith's views "homophobic and misogynistic" and said he was personally disgusted following the reporting by the Montana Kaimin.
"Building a culture of respect, empowerment and equity is foundational to our mission at UM as well as personally important to me," Bodnar added. "I have directed the appropriate university officials to take immediate action to address this matter through investigatory and supportive measures."
Smith started the blog, called "Upward Thought," in 2013 and joined the university as an associate professor in July 2014, according to his LinkedIn profile.
In one post, he encourages men of all ages to engage in relationships with women as close to 18 as possible because they begin to "lose value" after the age of 16. In another, he states that crises around child sex trafficking and pedophilia are driven by "sins" of accepting queer and transgender people.
In January 2017, Smith authored a post titled "Muslim Immigration: Stacking the deck to fulfill prophecy."
"The fact is that one cannot both be a peaceful Muslim and a faithful Muslim," Smith wrote. "In other words, Muslims are only peaceful to the degree that they are not Muslims."
Smith supports his claims by citing the Bible and and Mormon texts. The blog frequently links to a YouTube channel of the same name with 304 subscribers. The Kaimin reported that Smith "was excommunicated from the Mormon church."
His blog posts have been largely deleted or archived since the Kaimin first began reporting on the issue. The newspaper saved PDFs of his blog posts to its website.
Smith expressed to the Missoulian in an email on Tuesday that he is "disheartened" by the "conclusions" people are coming to about his position as a professor in light of the reporting on his blog.
"Any thoughts expressed on my personal blog do not, and have not, been made in my capacity as a faculty member, but have been made as a private citizen, and any such thoughts do not represent the University of Montana," Smith wrote in the email.
He continued to say that he regrets any offense that was taken to the content of his blog and maintains that he "has never treated students or colleagues differently."
"I look forward to the expeditious resolution of this situation in a manner consistent with university policies, as well as principles of freedom of expression that I support for all individuals," Smith wrote.
He did not offer any additional comment.
Kuntz said putting Smith, a tenured professor, on paid administrative leave during the investigation is consistent with the university's collective bargaining agreement with the faculty.
"That status could change at the conclusion of the university's investigation," he said.
Any official removal of a tenured professor would be subject to Article 18 of the university's collective bargaining agreement, Kuntz explained. The investigation will be led by the university's Equal Opportunity and Title IX office.
"That investigation is going to specifically look to see if Mr. Smith violated the university's harassment, discrimination and retaliation policy, which is a policy used at the university for measures to protect students, employees and members of the public," he said.
What triggers whether speech is protected or not is whether it violates that policy. So if there's any kind of discrimination, retaliation or harassment in the classroom or if a student comes forward with instances of that, then the switch between protected and not protected would be triggered, he added.
There wasn't a specific element of Smith's blog that galvanized the investigation, but rather the volume of the commentary, Kuntz said. Part of what the Title IX office will review is how students and Smith's peers were treated and impacted.
"If Smith receives disciplinary action, it won't be for his thoughts or beliefs or writing, it will be for actions and impact based on the students he taught or the people he worked with," Kuntz said.
The Title IX office has three full-time investigators with the ability to add capacity if needed. Kuntz anticipates this investigation will be handled by UM Title IX staff, as opposed to bringing in an outside investigative firm.
Kuntz isn't aware of any tenured professors who have recently run into free speech issues, but did say this has been an issue with some guest speakers in the past. 
Kim Dudik, a Missoula-based lawyer whose firm specializes in protecting citizens' rights and advocating for policy reform, said tenure should not be a "shield" to stop someone from termination.
A UM alum, Dudik did not want to speculate on processes regarding university investigations.
"Even though someone is tenured, if what they're doing, as the person in this case seems to be doing, is normalizing gender-based discrimination and sexism, I would hope that just because the person is tenured it wouldn't be a reason to not relieve them of their duties because then that's institutional sexism," Dudik said.
While she has not fully reviewed Smith's blog posts, she said that they "support the notion that women and girls are not as smart or ambitious, or deserving of educational professional attainment," which she said was "textbook sex discrimination."
Noting a recently filed lawsuit against UM as well as issues within the law school, Dudik hopes the school makes changes, she said.
"It seems like it's a real opportunity for the university to make itself a leader in dealing with sexism," Dudik said.
Betta Lyon Delsordo, a computer science student involved with organizing the "Fire Rob Smith" website and social media pages, said that Smith's leave during the investigation is a "really great first step."
"We were all really impressed with the response from the university so far just in terms of taking quick action to do that," Lyon Delsordo said.
The Foundation for Individual Rights in Education, a national civil liberties group that seeks to defend the rights of students and faculty on campuses, said that the university should end the investigation into Smith's blog to "uphold its obligations to free expression."
In a statement shared with the Missoulian, the civil liberties group argues that the First Amendment protects Smith's right to comment as a private citizen on matters of public concern "even if others find it deeply offensive."
"We expect an institution whose motto is 'Light and Truth' to live up to its constitutional obligations to free expression," the foundation wrote.
As far as Smith's protected speech is concerned, Lyon Delsordo is optimistic that the university's investigation will illuminate the truth. She knows of several students who have filed formal complaints about their negative experiences with Smith "that align with his statements" from his blog.
"I think Rob can make that argument (of protected speech) and he's welcome to make that argument, but if students have those experiences and they're able to say that they align with these ideas then that's clearly not just happening on his private time," Lyon Delsordo said.
Missoulian reporters Zoe Buchli, Skylar Rispens and Jordan Hansen contributed to this story.