Students, staff and others in the University of Montana community are calling for computer science professor Rob Smith to be fired after the student newspaper reported on several of his blog posts and videos that made troubling statements about women, Muslims and individuals who are LGBTQ. 
Smith is currently employed as a tenured faculty member "at this minute," according to UM spokesperson Dave Kuntz. The university is launching an investigation into the situation.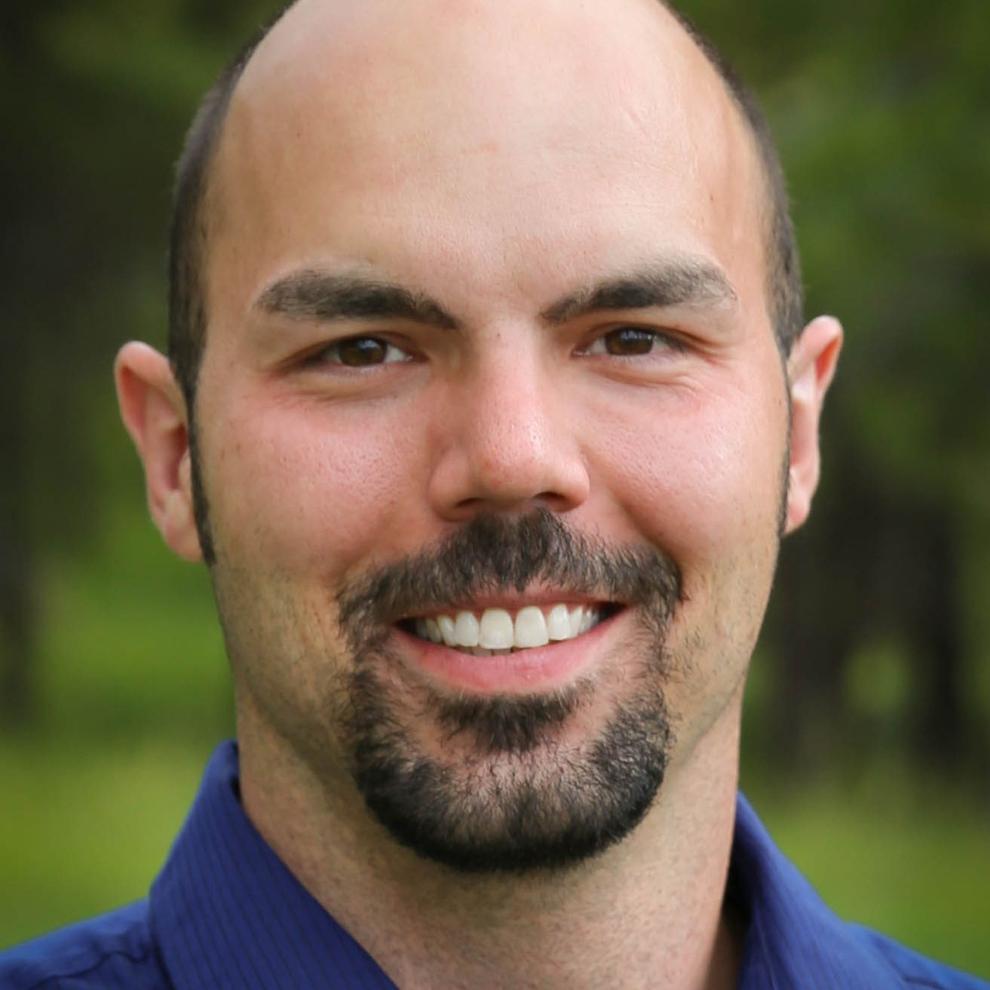 "I am personally disgusted by the homophobic and misogynistic views that were reported in the Montana Kaimin," UM President Seth Bodnar said in a statement on Monday.
"Building a culture of respect, empowerment and equity is foundational to our mission at UM as well as personally important to me," Bodnar added. "I have directed the appropriate university officials to take immediate action to address this matter through investigatory and supportive measures."
Smith has run a blog called "Upward Thought" since 2013 and joined the university as an associate professor in July 2014, according to his LinkedIn profile.
In one post, he encourages men of all ages to engage in relationships with women as close to 18 as possible because they begin to "lose value" after the age of 16. In another, he states that crises around child sex trafficking and pedophilia are driven by "sins" of accepting queer and transgender people.
In January 2017, Smith authored a post titled "Muslim Immigration: Stacking the deck to fulfill prophecy."
"The fact is that one cannot both be a peaceful Muslim and a faithful Muslim," Smith wrote. "In other words, Muslims are only peaceful to the degree that they are not Muslims."
Smith supports his claims by citing the Bible and and Mormon texts. The blog frequently links to a YouTube channel of the same name with 304 subscribers. The Kaimin reported that Smith "was excommunicated from the Mormon church."
Smith could not be reached for comment for this story.
His blog posts have been largely deleted or archived since the Kaimin first began reporting on the issue. The newspaper saved PDFs of his blog posts to its website.
The only remaining blog post is titled "The next phase of this blog" and was published on Sept. 29. Smith writes that the blog's content is derived from scripture.
"While this blog has always been public, it has never been written for a general audience. It presupposes specific foundational beliefs," Smith wrote in the post.
"It is odd to me that anyone who does not believe the scripture would spend their time on this blog, let alone looking for things they don't agree with, of which there are surely many," he continued.
"I expected that there would be a time when this format would no longer be sufficient, and it seems that time has come," the post said.
Smith wrote that he spent some time analyzing the "cost and benefit" of maintaining the blog and ultimately decided that "the costs outweigh the benefits." He alluded to editing previous posts to "make them more suitable for general audiences," but said those are unlikely to be republished anytime soon due to "book projects."
One of those students is Betta Lyon Delsordo, a UM senior pursuing a double major in computer science and Spanish with certificates in cybersecurity and global leadership. She first learned about Smith's blog posts in early October.
Lyon Delsordo has not had Smith as a professor or advisor for an internship because she deliberately structured her class schedule to avoid him after her sister told her about her own negative experiences with him, she said.
"Knowing that this kind of person is in my department and is someone who's supposed to be a role model and inspiring people to be the best that they can be in this field is really disheartening," Lyon Delsordo said.
Computer science is a largely male-dominated profession. Lyon Delsordo has been passionate about engaging young girls with computer science for the past six years and tells them that technology has the power to change the world and that women need to be a part of that change.
"The things that technology can do are very scary, but they can also be very powerful and that's why we need to have more women in the field," Lyon Delsordo said. "When we just leave that power to guys like Rob, then the things that they're going to do with technology can be very scary."