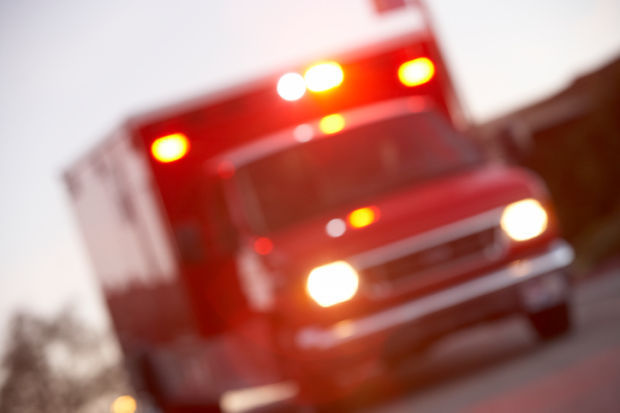 Authorities say a driver and passenger were transported to St. Peter's Health with unknown injuries Monday evening after being trapped inside a vehicle that rolled multiple times.
The Helena Police Department said the single-vehicle crash occurred at about 8 p.m. near the intersection of U.S. Highway 12 East and Crossroads Parkway. Officers and paramedics arrived on scene to find the driver and front passenger trapped inside the vehicle and a third passenger who was in the backseat outside of the vehicle and responsive. The driver and passenger were extracted and transported to the emergency room with unknown injuries, according to a police news release.
You have free articles remaining.
The preliminary investigation indicates the driver was eastbound on Highway 12 in the westbound lane.
"It appears the driver attempted to change onto the proper side of the road by driving over the center median. Once over the median, the vehicle darted across the intersection, collided with the signal pole, and rolled several times," the news release said.
The investigation into the crash remains active.