Montana's congressional delegation landed two lawmakers on the farm subsidy database of the conservation watchdog Environmental Working Group.
Republican Rep. Greg Gianforte made the list, along with Democratic Sen. Jon Tester, who often refers to himself as the Senate's only working farmer. Republican Senate candidate and current State Auditor Matt Rosendale is also in the database.
EWG is a watchdog of federal policies affecting food, water, conservation and subsidies. The group found $15.3 million in subsidies flowing to 33 members of Congress or their immediate family members between 1995 and 2016.
Gianforte is a tech millionaire who made a fortune by selling his Bozeman software company, RightNow Technologies, to Oracle.
He isn't known for farming. He is a partner in MGRR No. 1, a limited liability company that received $58,083 in grain subsidies between 1995 and 2016, according to EWG. Gianforte's share of the subsidy was $2,149.
The farm land tied to the subsidy is located between the Madison River and Gallatin Gateway, said Travis Hall, spokesman for Rep. Gianforte. Gianforte and his wife, Susan, were small investors in the property. The subsidy ended in 2006.
Seated in the U.S. House of Representatives last June, Gianforte is not a member of the House Agriculture Committee, which authors farm subsidy policy.
Tester, whose 1,800-acre farm near Big Sandy produces organic crops, has received $252,798 in subsidies between 1995 and 2016. He is a partner in T-Bone Farms Inc., which received $341,981, including Tester's share, during that time period. Tester owns a 50 percent share of T-Bone farms, according to EWG.
Crop insurance covering price losses for wheat, barley, peas and oats contributed $81,808 to the Tester sum. Payments from the Conservation Reserve Program, which pay farmers not to plow land that's erosion prone or beneficial to wildlife, also contributed to Tester's payments.
"It's no secret that Jon and Sharla are family farmers who work the land themselves," said Marnee Banks, Tester's communications director. "After a devastating drought, low commodity prices and a record fire season, they are thankful that safety nets exist for the thousands of working Montana farmers who deal with Mother Nature every year."
Tester doesn't serve on the Senate Agriculture Committee, which authors farm policy in the Senate.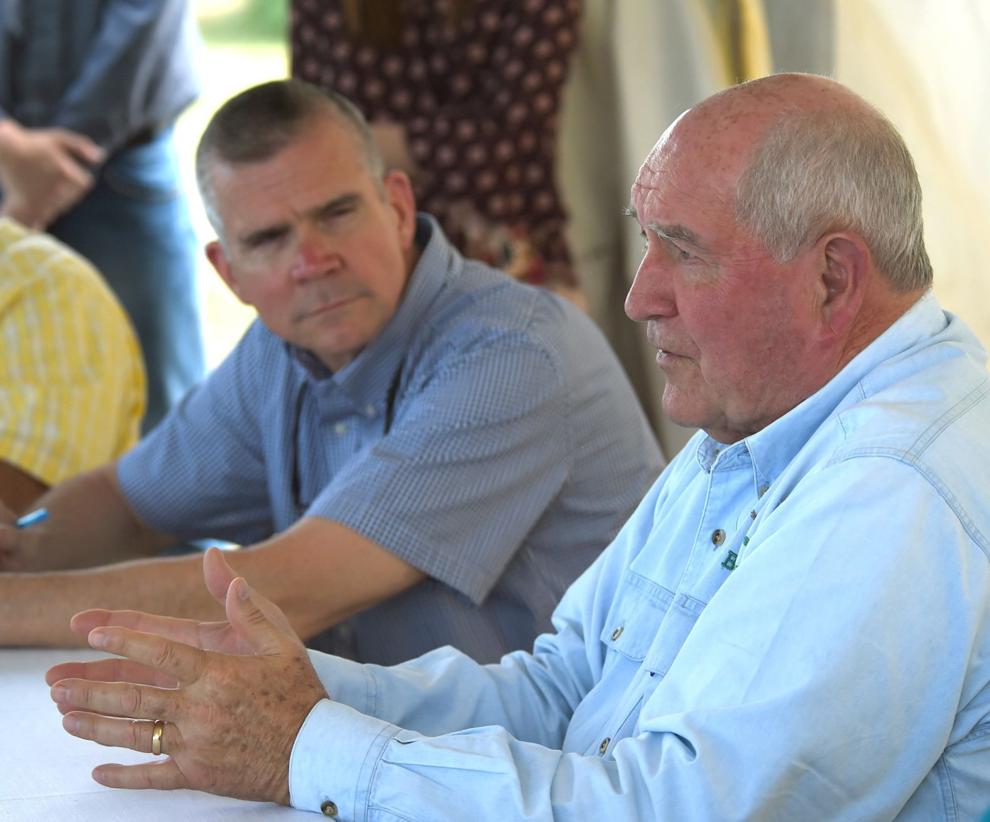 Rosendale made the database for a $1,083 subsidy payment connected to some Cascade County agricultural land the Republican bought more than a decade ago. The farmer who sold the land to Rosendale continued to farm it for about a year after the sale. As a result, Rosendale received a small portion of the subsidy, spokesman Kyle Schmauch said.
More than $7.5 billion in subsidies were paid to Montana farmers between 1995 and 2016, according to EWG, which compiled its database from U.S. Department of Agriculture data. The state ranks 18th nationally for subsidies received.
Slightly more than half of Montana's farms received no subsidies in the 21 years covered by the the EWG database.
Wheat subsidies were the most common federal support given to Montana farmers, who received $3.2 billion during the data period. The Conservation Reserve Program was second with $2.1 billion.