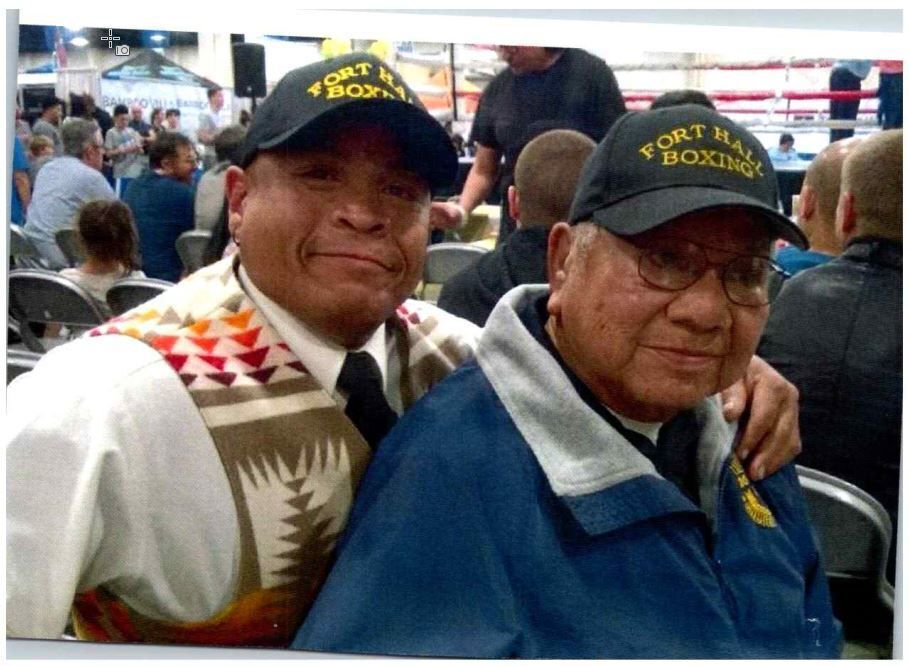 Prosecutors say the man long suspected of killing William "Bill" Conko-Camel has confessed.
The Sanders County Attorney's Office on Monday charged Cavey Little Rossbach, whose age is not listed in court documents, with deliberate homicide for the Oct. 5, 2018 death of Conko-Camel.
For Conko-Camel's family, Rossbach's arrest and charge has induced a world of emotion. After her brother's death, Henrietta "Hank" Conko-Camel had barricaded the doors to her home, not knowing if his killers would make a move against Conko-Camel's family. Hank Conko-Camel lives with her children, her mother and, until his death, Bill Conko-Camel, too. Although the charge is filed in Sanders County's jurisdiction, a tribe's top prosecutor hand-delivered the charging documents to Hank Conko-Camel, she said, a signal that the time for justice is finally at hand. 
"To have that relief now, you know, is good," Hank said Tuesday. "I can focus again. I don't have to have so much anxiety all the time. I can focus on my kids, I can focus at work. Always having to watch behind my back, (that) is gone."
On Tuesday, the Confederated Salish and Kootenai Tribes said in a press release that Cavey Rossbach is being held in Sanders County jail on $1 million warrant. Rossbach was transferred to Sanders County detention center from the tribal jail after he was arrested and held on other charges by Confederated Salish and Kootenai Tribal police.
The charging documents in Sanders County District Court lay out the events of Conko-Camel's killing that had, for the most part, been already known to his family. In the court filings, prosecutors list 41 witnesses against Rossbach.
On Oct. 5, Sanders County Sheriff's dispatchers received a report at 11:36 p.m. of shots fired in the Dixon area and a person lying dead on Frank McClure Street, according to court filings. 
A Flathead Tribal police officer patrolling on Highway 93 south of Ronan heard the call from dispatch and rushed to the area, where he met a Sanders County sheriff's deputy at the scene. There, they found Bill Conko-Camel had been shot to death, and a .243-caliber shell casing was found nearby.
Conko-Camel's girlfriend told law enforcement she and Bill had walked to another man's home that night to visit. While there, Cavey Rossbach burst through the door and attacked Conko-Camel, who was sitting on a chair in the kitchen. Rossbach, the girlfriend told law enforcement, was yelling something about Conko-Camel being responsible for the death of Rossbach's wife.
As Rossback and Conko-Camel brawled, two others — Rossbach's son, Preston Rossbach, and Ty Butler — entered the house and joined Rossbach in the assault, according to charging documents. The woman told police the fight broke up and all three men left and began throwing things at the house. Conko-Camel followed them, threw things back at them, and then grabbed a hammer, the woman told law enforcement. One of them yelled to Conko-Camel that they were going to get a gun, according to court documents.
Police learned from witnesses that after Conko-Camel was shot, the Rossbachs and Butler left the area; Cavey and Preston were seen with a rifle near the river, witnesses said in court documents. Local law enforcement called on Missoula Police Department's SWAT team for assistance in locating the suspects.
Two days later, on Oct. 7, 2018, a Sanders County detective spoke with Butler at the sheriff's office. Butler said he had not seen where Cavey and Preston Rossbach went after the shooting; he had started running when he heard the first shot, according to charging documents.
In a later interview with tribal law enforcement, however, Butler said he saw Cavey Rossbach shoot Conko-Camel with the rifle five or seven times. Cavey Rossbach's wife also told investigators she saw him shoot Conko-Camel. After the first shot, she said she saw Conko-Camel bend over, turn in a circle and say, "I'm done." Butler told tribal investigators he threw Rossbach's rifle in the river.
On Oct. 15, 2018, Sanders County Sheriff's Detective Martin Spring interviewed Cavey and Preston Rossbach at the sheriff's office, according to charging documents. They did not provide any information on the rifle, court documents state. 
As of Monday, investigators still had not located the rifle, according to court filings. 
The charging documents in Cavey Rossbach's case do not mention Preston Rossbach's separate homicide case that followed 11 days after the Conko-Camel's killing. In that case, Preston Rossbach and Jonathan Whitworth went to a downtown Missoula motel to rob their drug dealer; Butler drove them there, Missoula County prosecutors said at Preston's trial. Although they didn't find the drug dealer, they did attack the strangers inside the motel room, leaving two dead and a third severely wounded. Preston Rossbach was convicted in March of his role in the double homicide and was sentenced earlier this month to 60 years in prison. 
According to charging documents in Cavey Rossbach's case, tribal police spoke with him again on Oct. 22, 2020 about the Conko-Camel case and the information developed from witnesses. During this interview, according to prosecutors, Cavey admitted to the shooting.
"Cavey stated he took the gun from Preston and told Bill that if he came any closer he would 'smoke his ass.' Cavey stated Bill advanced on him in the dark with something in his hand," prosecutors wrote in charging documents. "Cavey said he warned him again, and then 'unloaded on him, done deal.'"
Hank Conko-Camel on Tuesday said her brother, much like all the Conko-Camel family, was a fighter.
"We had to fight for where we're at," she said. 
She rejects any notion that Cavey Rossbach's actions are the product of growing up in a rough family, surrounded by tough circumstances. Hank Conko-Camel, a social worker on the reservation, believes those circumstances in Rossbach's life did not preclude him from walking away that night.
"All of that is a choice," Hank said. "We all were up against the same lifestyle living on the reservation. And the choices you make are yours. I made the choice to be drug- and alcohol-free. So could he."
Cavey Rossbach's initial appearance on the charge of deliberate homicide, for which he could be sentenced to life in prison if convicted, is scheduled for Nov. 17 in Sanders County District Court. Hank Conko-Camel plans to be there. 
Be the first to know
Get local news delivered to your inbox!