YELLOWSTONE NATIONAL PARK — Walking purposefully across the brittle October grass, Philip Zemke was searching for what he called "our settling place." Behind him strode a group of 25 individuals, dressed warmly against a cool fall breeze despite the sunshine.
"So my dear friends, you can make a pretty good-sized circle here," Zemke said, gesturing around him as he dropped a fringed leather satchel loaded with braided sweet grass that would be gifts to those attending.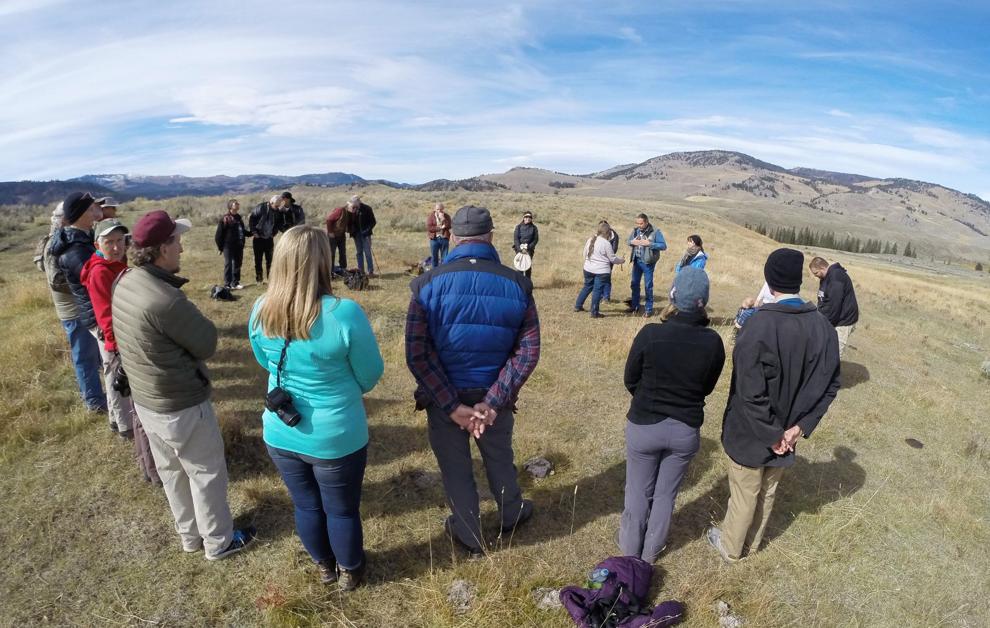 At the center of the "settling place" was a depression of raw dirt, where bison had rolled, along with a large pile of old bison dung. The hillside gathering place above the Lamar River offered expansive views of the Beartooth Mountains to the north, and to the south rose Specimen Ridge, known for its trees petrified 50 million years ago when they were smothered by volcanic debris.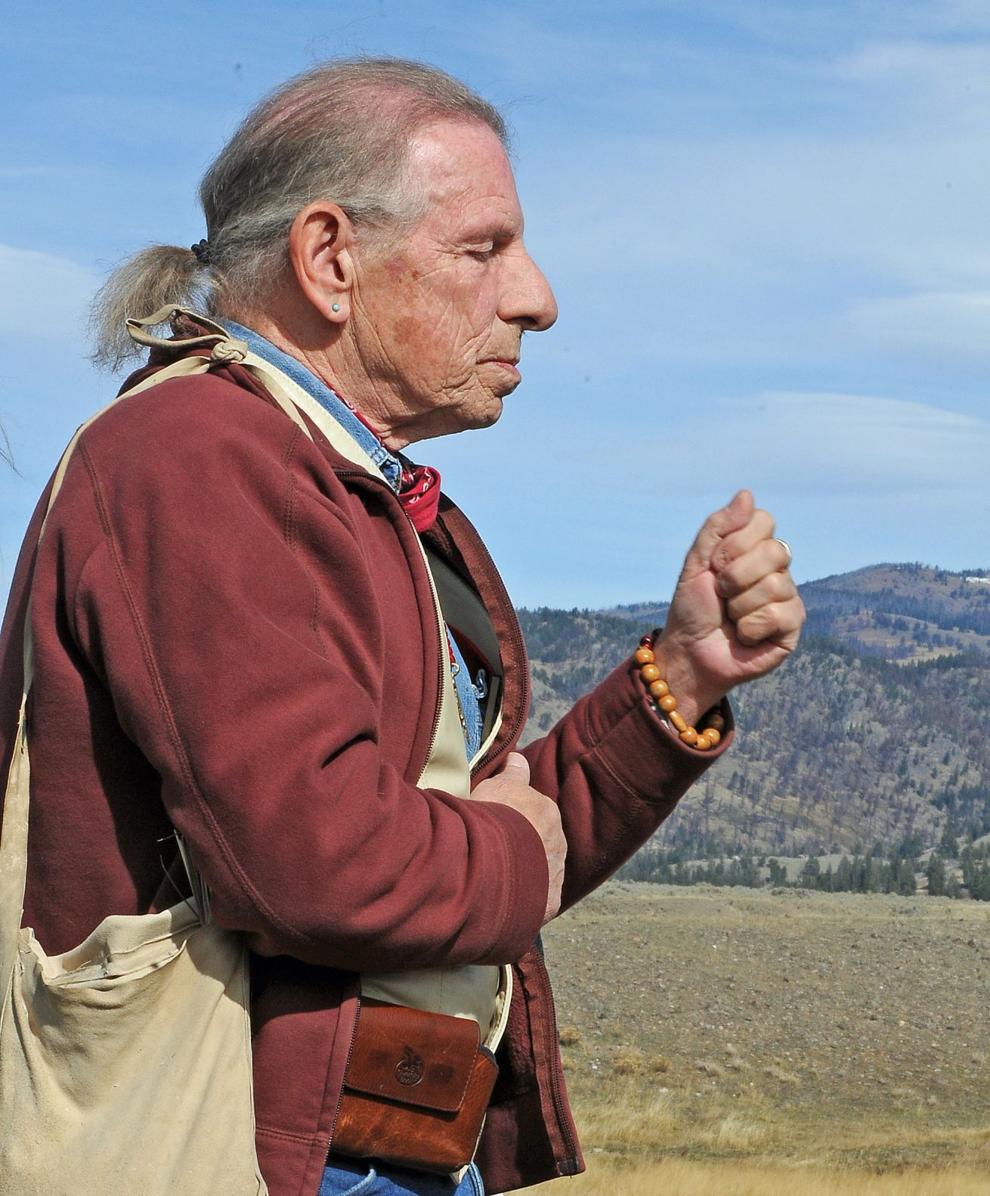 "This is a place of relationships," said Zemke, 71, a minister at Unity of Bozeman church. "We are all related here, and we've all come because we feel a relationship to this place and who lives here."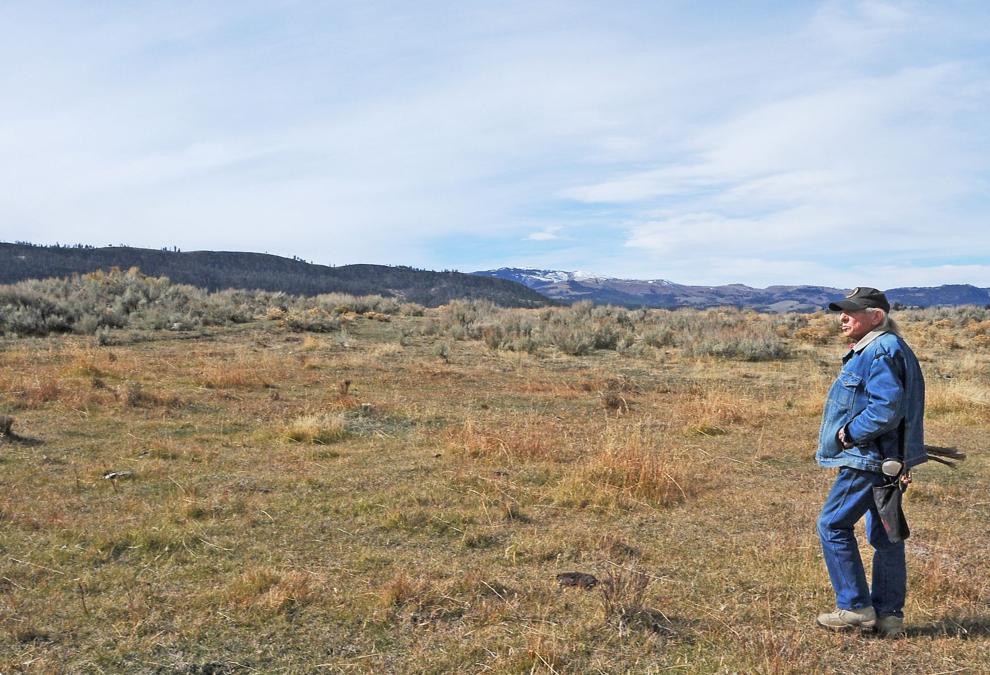 Cancer free
Zemke and his friends — Scott Frazier, John Potter and Gerald Sherman — had gathered to offer a blessing for the land, the park's wildlife and for the people of the world on this October day. For Zemke, it was also a chance to honor two of his guests on the trip, and another who couldn't attend.
"I just finished a three-year walk" with throat cancer, is the way Zemke put it. During that time, Connie Lewis and Roxanna McLaughlin — who were present for the prayer — along with Cynthia Meeker helped shuttle Zemke to his many chemotherapy appointments.
"So they are here to be honored," he said.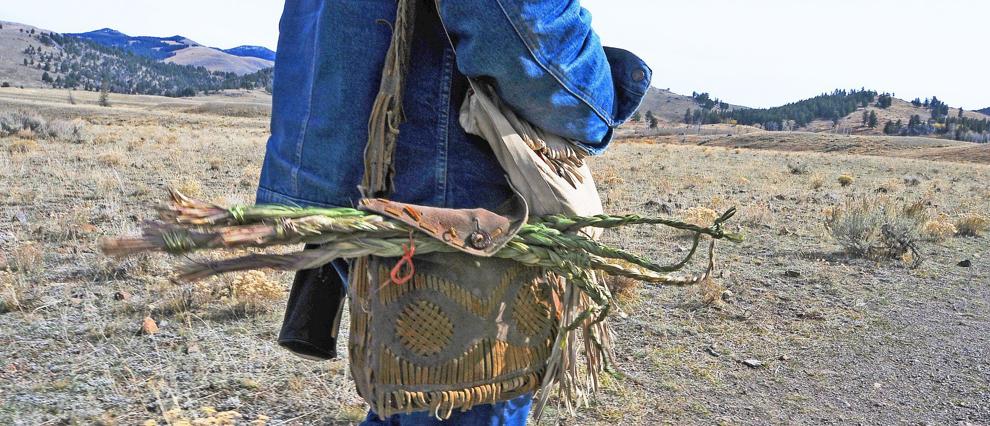 Zemke felt lucky to be cancer free and able to give the blessing. During his journey he learned that many people who survive throat cancer may lose their voice or desire to eat.
"You've given us this gift in generosity," Zemke prayed, his face and palms uplifted to the sun, "may we share it."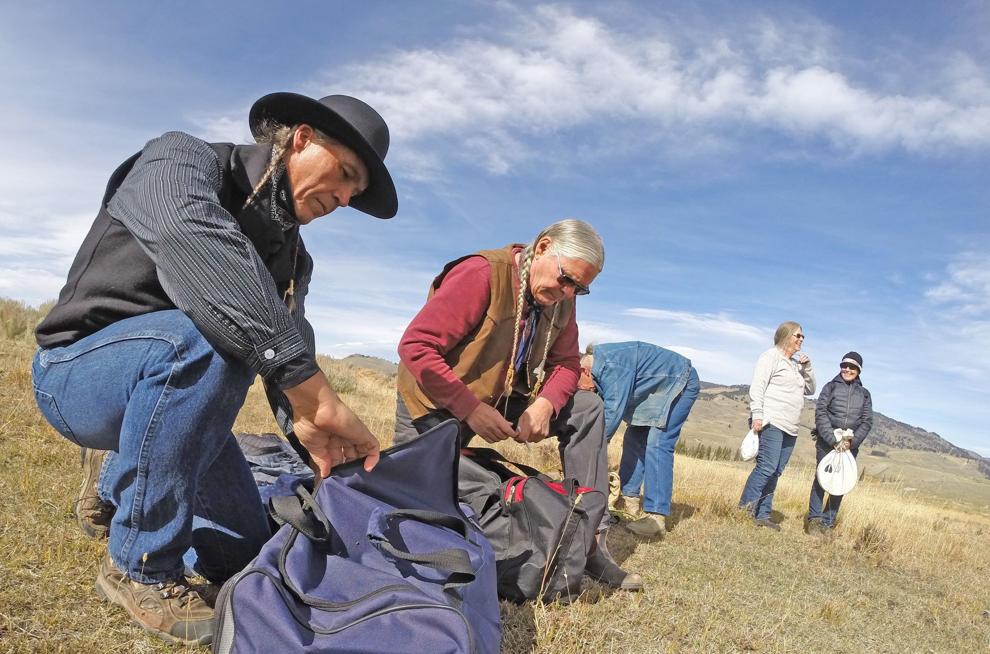 Broad blessing
The ceremony — which included a blessing by Frazier, a prayer by Sherman, offerings and gifts of tobacco, a smudging with burning sweet grass and songs by Potter accompanied by H.P. Fritz and his wife, JaNae — was also a way to honor the park's wildlife. Four different tribes were represented.
"A lot of people come to have their picture taken with a buffalo," Frazier said. "We don't do that. We came to ask their blessing for our lives."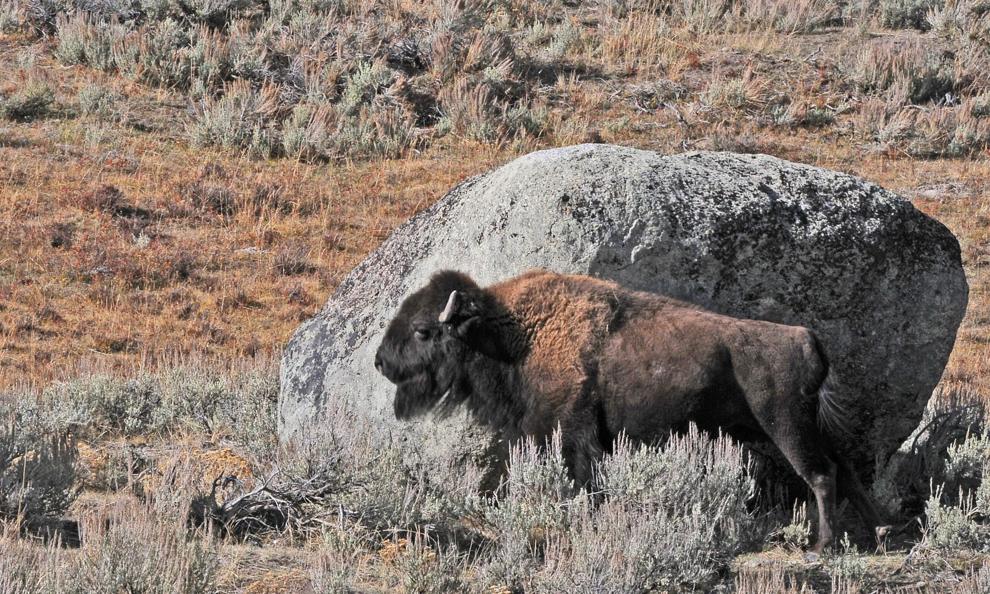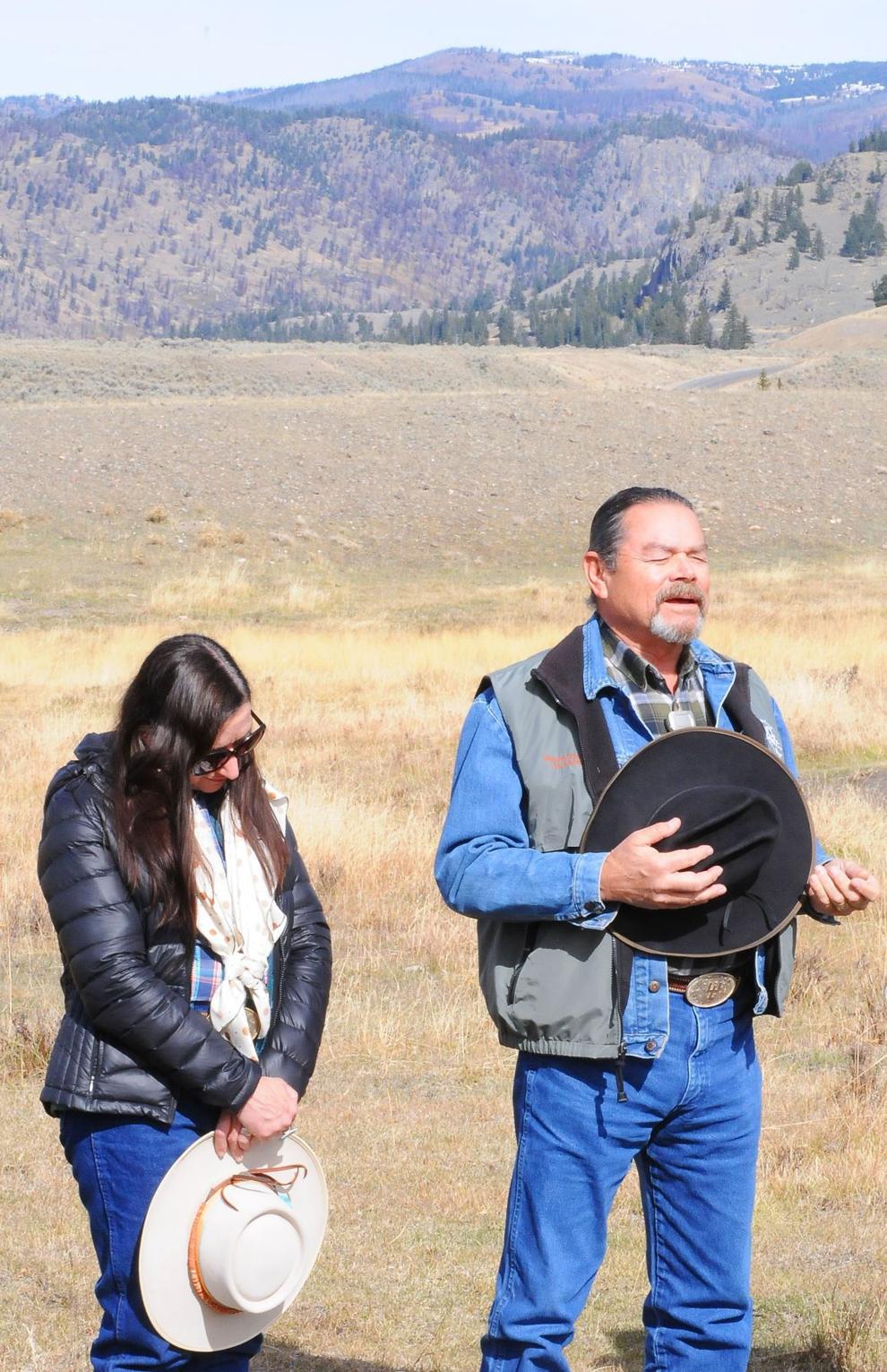 Frazier, a Crow and Santee tribal member who lives in Billings, said he has been coming to Yellowstone since he was a boy. Potter said that for 30 years he has been visiting the park to perform blessings in different places, always with permission from the National Park Service, and often with Frazier.
"We want to be out in the open," Potter said, a Red Lodge artist who also draws the weekly "Outdoors just for kids" cartoon for The Billings Gazette. "We want to be on record as individuals trying to do good things for the park, for the land and the wildlife, and for the people."
Frazier said he invited The Gazette to this gathering to spread the word to other Native people that he and Potter are still conducting annual blessings inside Yellowstone and will continue to pray for the park's wildlife and wild lands.
Wolf brothers
When wolves were captured in Canada and released into Yellowstone beginning in 1995, Frazier, Potter and Fritz held a Sun Dance in the park and adopted the wolves.
Frazier publicly thanked Yellowstone Wolf Project biological science technician Rick McIntyre, who was present, for his years of work in the park and also for teaching others about the wild canines.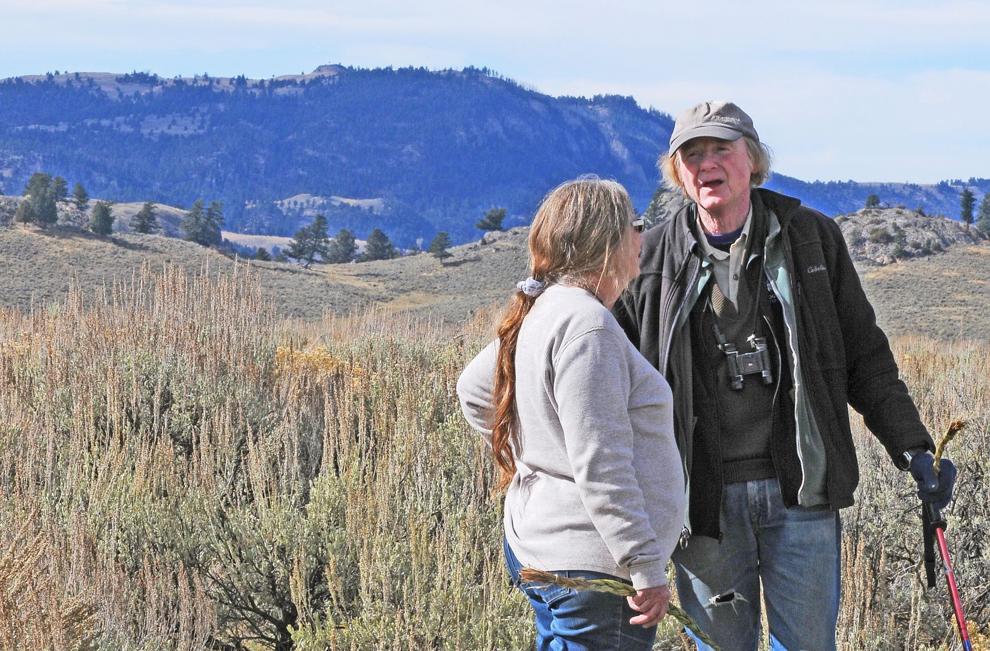 "This is the wolf man," Frazier said. "If I ask him a question I have to be careful because it may take him an hour to answer. We call him an oral historian. We are very blessed to have him. He works for us. When he retires he's going to take a bunch of that information and put it down" so future generations can learn.
Frazier also prayed for the safety of animals like wolves and bison that are hunted when they leave the park's boundaries, comparing the park's borders to the edges of an Indian reservation. He asked for rain to nurture the grass to feed the animals and prayed for family members, young and old, as well as those struggling with drug and alcohol addictions. He prayed for world peace, compassion and patience.
"This moment is forever, and you can come to this moment any time you wish," he said.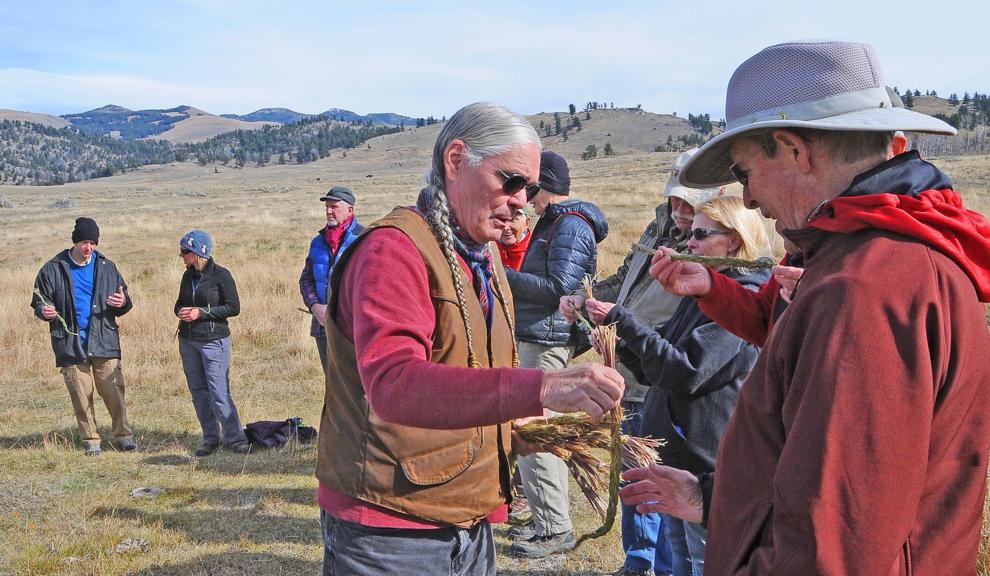 Moved to tears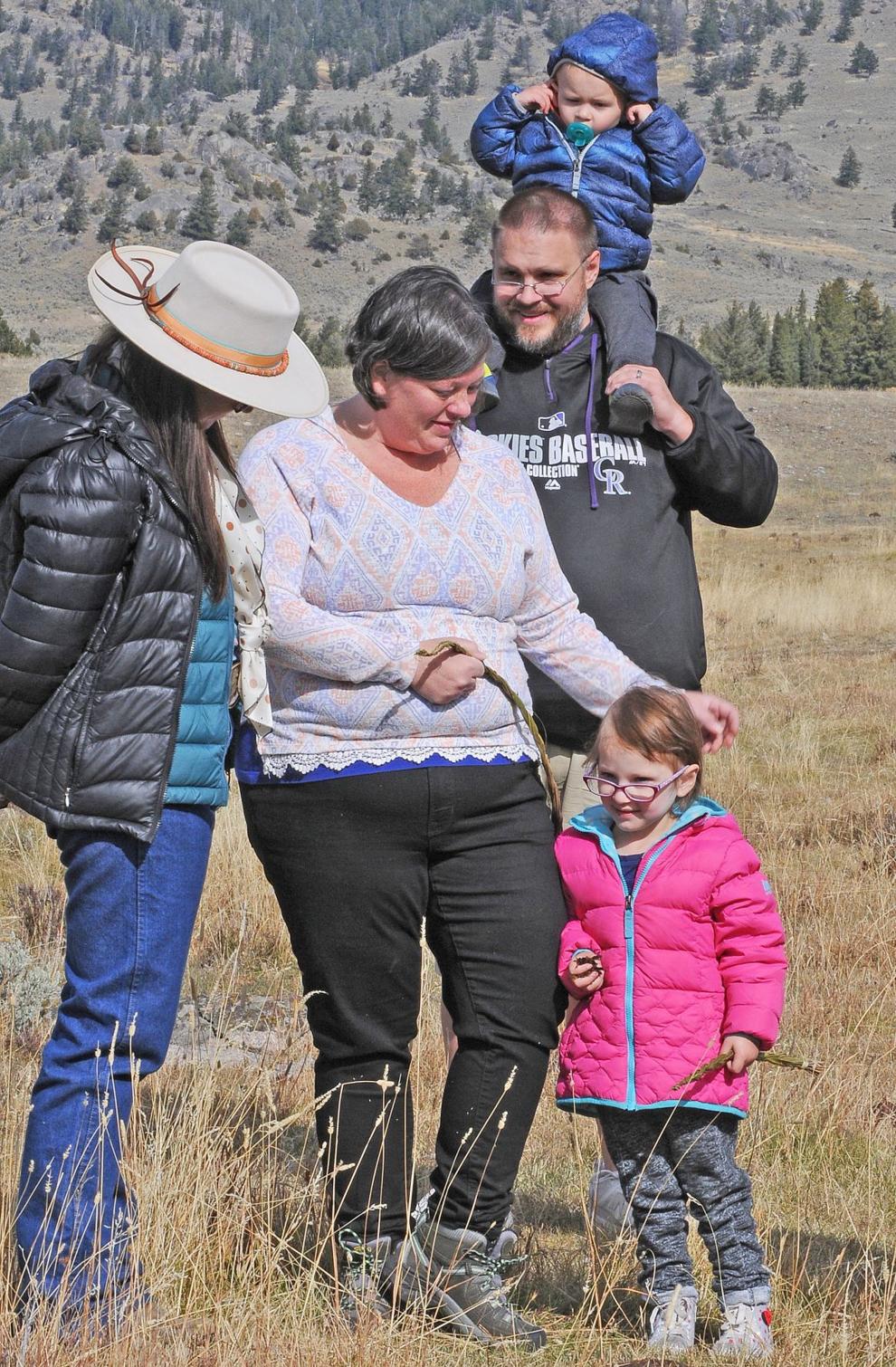 Lacee Gengenbacher was so touched by the ceremony that she introduced her 4-year-old daughter, Adeline, to the crowd.
"Adeline fought cancer for a year and a half," Gengenbacher said, choking back tears as her daughter, wearing a pink coat and sparkling silver Minnie Mouse sneakers, clung to her leg. "She's been cancer free for a year now."
After the ceremony, Gengenbacher noted that Adeline and McIntyre have become friends.
"They have a connection," she said. "There's an ease between the two of them."
It was McIntyre who invited Gengenbacher and her family to the blessing, but Yellowstone is a place they visit often, calling it home for her husband, Derek's, heart.
"It's our way to escape the world," Derek said.
"Or find it," his wife responded.