DEER LODGE —  Self-described "mountain man" Don Nichols was granted parole Thursday after serving nearly 32 years in the Montana State Prison for kidnapping a world-class athlete out on a training run in 1984 and killing her would-be rescuer -- a story that drew widespread media coverage and was the subject of a made-for-TV movie.
The Montana Board of Pardons and Parole decided to release Nichols, 86, after a hearing at the prison.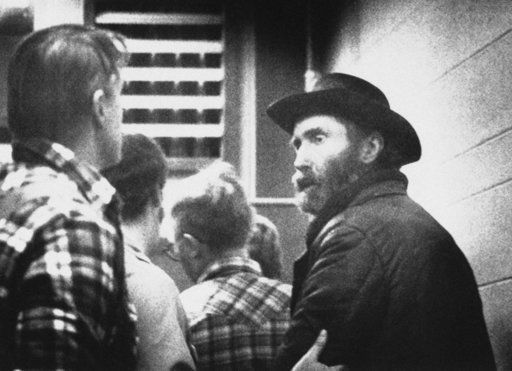 Nichols was sentenced to 85 years in prison for kidnapping biathlete Kari Swenson in the mountains near Big Sky and killing Alan Goldstein, a friend helping to search for Swenson when she failed to return home from her run.
Swenson, who was 22, said she was chained up during her ordeal and spotted her would-be rescuers before her abductors did -- yelling at them to leave because Nichols had threatened to shoot anyone who tried to help her.
Nichols shot Goldstein, the other man ran away and Nichols' son Dan apparently accidentally shot Swenson. She said she was left for dead with a "sucking chest wound" for hours as Goldstein's body lay nearby.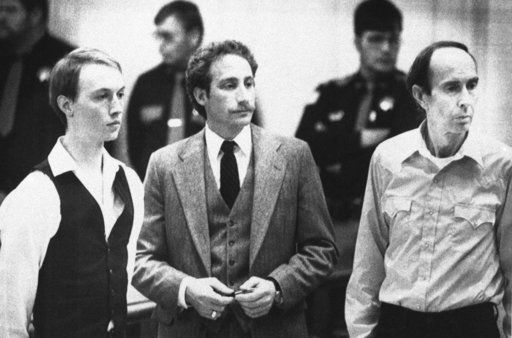 Don and Dan Nichols fled and were arrested five months later after manhunt in the mountains of southwestern Montana.
Board members recognized Nichols' clean record in his more than 30 years in prison and his completion of educational programs, including anger management and life skills.
"You've been a very, very good prisoner, absolutely," said board member Mary Kay Puckett, who added: "We're taking a chance on you, Mr. Nichols."
"You will not regret it," Nichols replied.
The board asked Nichols how he felt about his crimes.
"It was wrong and I don't know what else to say. I feel bad about it," he said.
He once wrote that the blame for the incident lay with Goldstein and Swenson -- who he said he kidnapped to be a bride for his then 19-year-old son.
Swenson's mother, Janet Swenson, urged board members to deny parole for Nichols.
"Don't be fooled by Don Nichols' demeanor today," she said. "He's a sociopath and that won't change."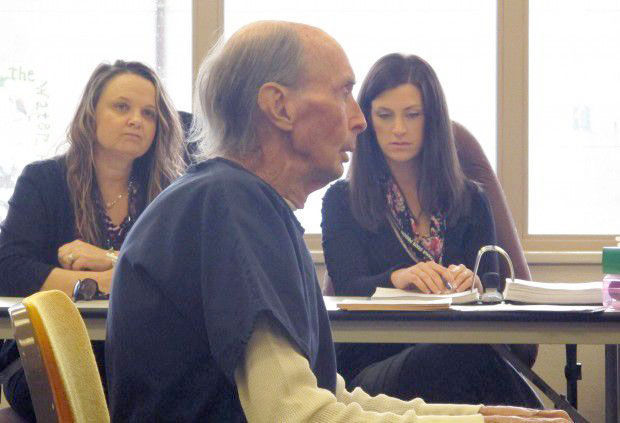 Prior to Don Nichols' 2012 parole hearing, Kari Swenson wrote a letter to the Bozeman newspaper calling the Nichols "crazy misfits" who chose to live apart from society and defy its laws.
"I endured being grabbed by both wrists, hit in the face, thrown to the ground, chained to Dan, threatened with knives and guns, marched through the woods, secured like an animal to trees and spent a terrifying night chained next to Dan," Swenson wrote.
She said she spent years in counseling and still has shrapnel in her chest that hurts her and brings back haunting memories of the ordeal that ended her athletic career.
Dan Nichols was convicted of kidnapping and assault and was released from prison in 1991.
He was sentenced to four years in federal prison after pleading guilty to conspiracy to maintain a drug-involved premises after a March 2011 raid on a marijuana cultivation operation.
The case was the subject of a 1987 made-for-TV movie "The Abduction of Kari Swenson," starring Tracy Pollan, and was featured in a February episode of Investigation Discovery's TV show "Your Worst Nightmare."
The board said Nichols is prohibited from going to Gallatin County, where the crimes took place, and Madison County, where he was captured.
He also must wear a GPS monitor. Nichols said he had a place lined up to live in the small community of Deer Lodge, where the state prison is located.
He said he planned to sell his paintings, try to get books published and raise flowers.