Starting July 1, most of Montana's statewide elected officials will be able to carry a little more cash in their pockets, thanks to a state law that mandates pay raises every other year.
The governor is due for a 3.6% bump, while the lieutenant governor and Supreme Court clerk will not get a raise at all.
The state auditor tops the list percentage-wise with a 9% raise. Supreme Court justices, including the chief justice and district court judges, will get 4.2% raises.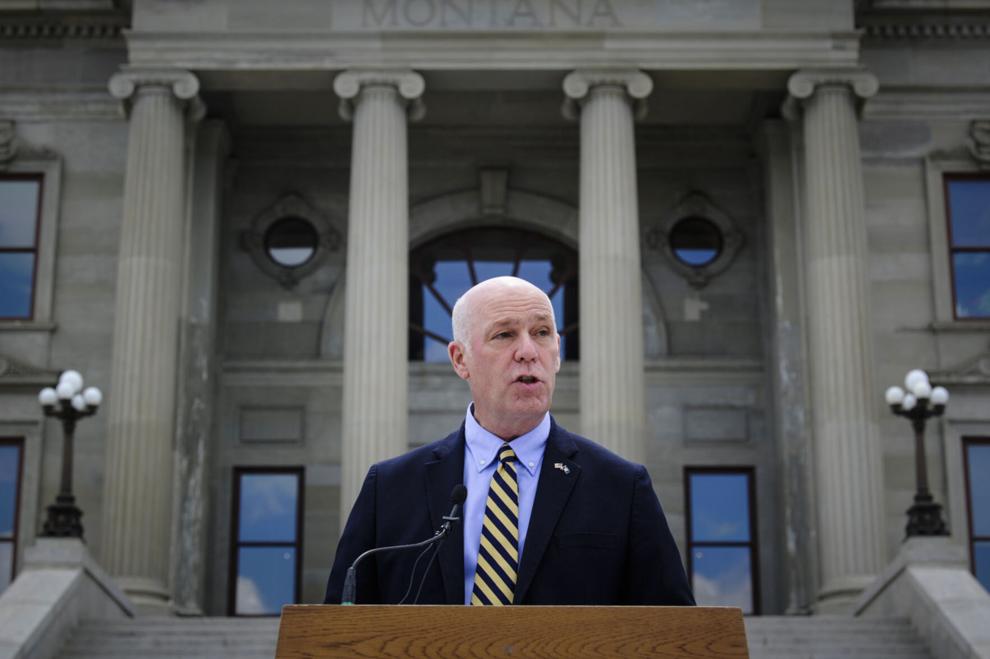 The state Legislature passed laws in 1995 that require the state Department of Administration to do a salary survey that compares the pay of elected executive branch officials and justices in Montana with Idaho, North Dakota, South Dakota and Wyoming.
In 2017, John Mercer, a Polson Republican who was speaker of the House from 1993-1999 when the 1995 bill passed, told the Great Falls Tribune that discussions regarding salaries for elected officials had been "highly politically charged."
He said the survey removed heartache and gamesmanship.
This survey is done before June 30 of each even-numbered year. The effective date of the new salary is July 1 of the following year. It will be in effect until June 30, 2023.
Legislators are not included.
The survey notes that elected officials may choose to not accept all or part of the raise. And not all state officials have taken them in the past.
Gianforte, a multimillionaire and high-tech entrepreneur, has said he will donate his entire salary to various philanthropies in the state. A spokeswoman for the governor said Friday he will donate the salary on a quarterly basis and expected an announcement to be made soon on where the first allocation will go.
There are 69 people impacted by this survey. The Department of Administration said Friday it did not immediately know if any official has declined the increase.
According to the survey, the governor is to be paid $122,693 as of July 1, which is $4,296 more than what was set in 2019.
The salary for the Montana governor ranked third out of the five states as of June 2020. Idaho's governor topped the list with $138,302, followed by North Dakota with $135,364 and by Montana with $118,397. South Dakota's salary for the top executive was $116,400 and Wyoming's governor was paid $105,000.
That set the average at $122,693.
The salary for Lt. Gov. Kristen Juras will remain $90,140, according to the survey. That salary was ranked fourth out of the five states surveyed. North Dakota was first, as it pays its lieutenant governor $105,285 a year, but South Dakota ranked fifth with a salary of $56,375.
Attorney General Austin Knudsen will get a 3.2% increase, a $4,543 raise, to $145,566, and Secretary of State Christi Jacobsen will get a 3.7% increase, to $101,718, the survey states.
Elsie Arntzen, the superintendent of public instruction, is due a 0.4% increase, an extra $431, to $116,809.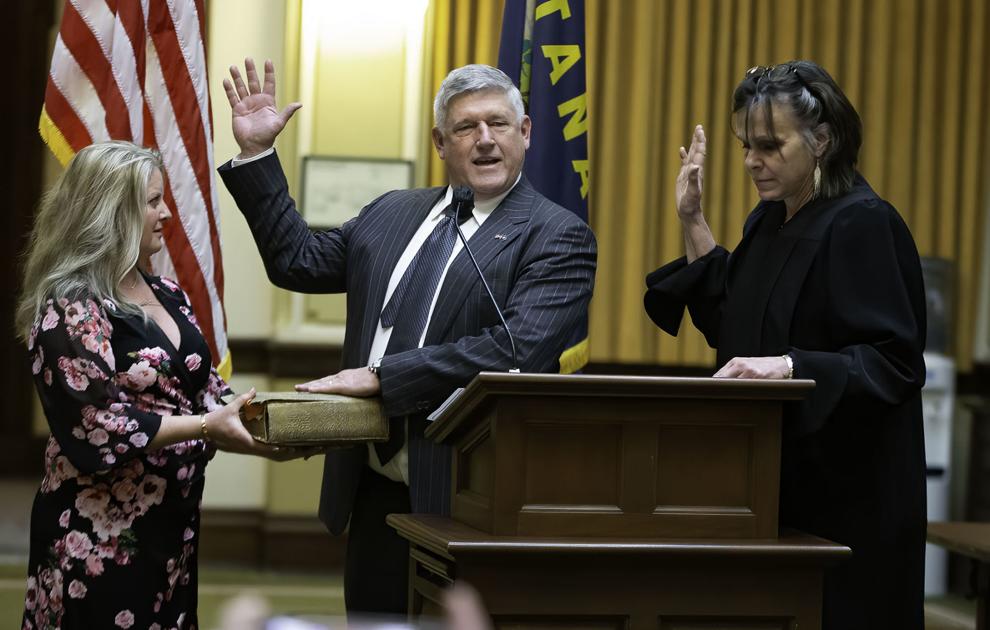 Troy Downing, the state auditor, will get a 9% increase to $100,545. His salary ranked fourth in the five-state survey.
The Public Service Commission chair gets a 3.1% increase to $114,653, while a PSC member's new salary will get a 3.2% hike to $112,443.
Mike McGrath, the Supreme Court chief justice, will get a 4.2% raise to $157,784, and the other justices will also get a 4.2% raise to $155,920. District judges, which includes the Workers' Compensation judge, get a 4.3% raise to $142,683, according to the survey. Court Clerk Bowen Greenwood will not get a raise, according to the survey.
Outside of the survey, state employees will see no pay raise during the next fiscal year, but will get a 55-cent-per-hour increase the following fiscal year with the passage of House Bill 13.
Gianforte said in January that state agency directors he nominated would receive more pay than their predecessors, citing low pay compared to other states as the reason. The higher pay ranged from 5% to 46%.