SUPERIOR — It's hard to overstate the significance of critical-access hospitals to the rural communities they serve.
"When people need emergency care, this facility is extremely important," said Ron Gleason, chief executive officer of Mineral Community Hospital. "If this facility isn't here, some of those people don't survive."
In addition to saving lives, these hospitals are economic cornerstones, sometimes the biggest employer in the county. And the services they provide can make the difference between retirees and young families staying around or leaving for a city.
But running a rural hospital is often akin to bailing water out of a sinking boat using a coffee cup. Last year alone Gleason's facility had an operating loss of $360,000. That's why the money that's come through Medicaid expansion has been, if not a patch to stop the leak, a life preserver that keeps rural hospitals afloat.
Montana is one of 31 states that expanded Medicaid coverage as part of the Affordable Care Act. It's called the Montana Health and Economic Livelihood Partnership, or HELP Act, and was passed by the 2015 Legislature. More than 71,000 Montanans have gained coverage since the program — which widened eligibility for Medicaid to those who make up to 138 percent of the federal poverty level — started in 2016.
By their nature, rural hospitals are greatly affected by unique situations in their small communities. While changes at larger hospitals are diluted through volume, any shift is felt much more acutely at facilities that might see an average of a patient a day. Such variations mean it's hard to make a universal statement about what Medicaid expansion has meant for the rural hospitals, but one thing that's clear is they don't want to see it go away.
That could happen under the Republican plan to repeal and replace the Affordable Care Act. As introduced in Washington, D.C., over the last few weeks, the plan may effectively kill Medicaid expansion.
When the HELP Act was passed, it came with a 2019 sunset date, which was put in place so the state could assess the viability of the program under stepped-down federal reimbursement rates. What Republicans in Washington are proposing drops reimbursement further than previously called for at the start of 2020.
A report from the Congressional Budget Office (CBO) issued last week estimates some states will end their Medicaid expansion program because of that. While it's not clear what will happen in Montana, numbers from the Department of Health and Human Services applied to CBO estimates show it would take the state an extra $251 million a year to keep coverage as it is now. It's hard to imagine how that will work in a year where the Legislature is struggling to balance the budget amid declining revenues.
Though Republicans have argued the reimbursement rate will stay the same for anyone who signs up before 2020, many people cycle on and off the program and Montana would be reimbursed less for those who lose coverage then regain it post-2020.
Though no state leaders have said definitively that the program couldn't survive, rural hospitals are concerned.
"It's not been a big-dollar panacea. It's not like it's a huge amount of money, but it is positive," Gleason said. "When you're working from a position of losing money and having to be subsidized by the county, any amount helps."
'A big impact'
More patients coming in with insurance have drastically changed the amount of uncompensated care at two rural hospitals in north-central Montana.
Bad debt is down 27 percent at Teton Medical Center in Choteau and Missouri River Medical Center in Fort Benton, according to chief executive officer Louie King.
"That's a big impact. Medicaid expansion helps us stay financially solvent."
In White Sulphur Springs at Mountainview Medical Center, chief executive officer Rob Brandt said their charity care is down about 34 percent in 2016, though other factors have affected that drop too.
Brandt said while overall Medicaid expansion has been a positive for his county, which saw 12 percent of its population sign up under the HELP Act, some who moved to Medicaid had health insurance before, so the hospital hasn't seen a large increase in revenue.
Still, he wants the program to continue. "Having more lives covered is important for general health care because it helps sustain the health care model across the board. If we do services and don't get paid for them, we're not going to be there for long."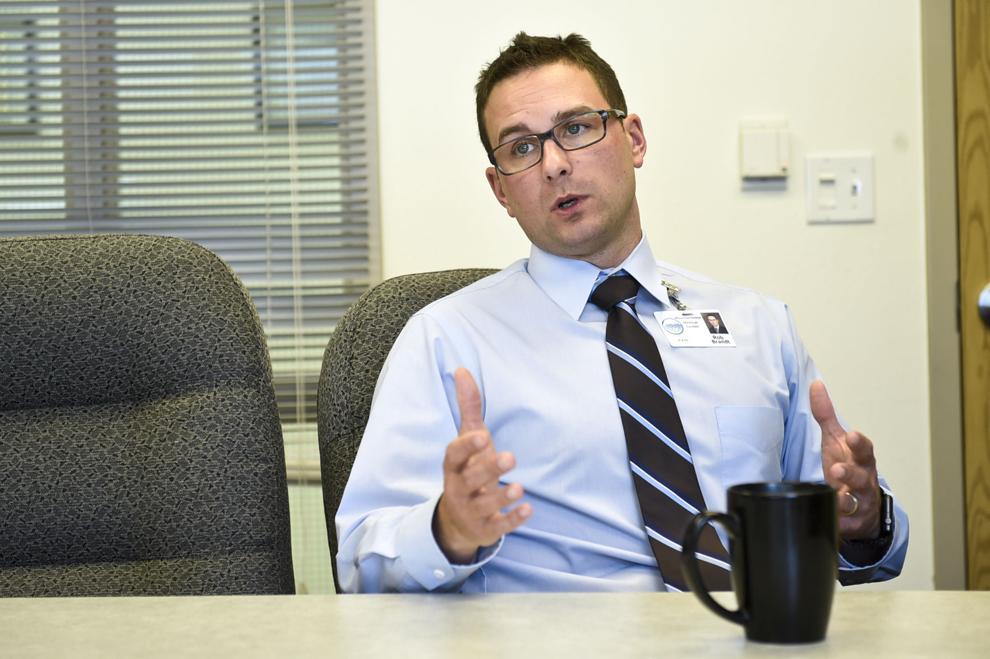 At his hospital and others, the number of people accessing preventive care has increased. That change would have a long-term payoff in reduced emergency room costs if the program continues, hospitals say.
"If they didn't have insurance they would come to our ER because we'd cover them. With the Medicaid expansion there has been some more people who do come in for clinic visits rather than taxing the ER," Brandt said.
Medicaid use at the clinic attached to his hospital is already about $21,000 higher eight months into this fiscal year than the full previous year, which could show more people accessing preventive care.
"That's a win-win for us and for them. Trying to not tax our emergency services is important for us because we have a small staff that covers 24/7/365 and then they also have to cover all the 8 a.m. to 5 p.m. operations that we do. So if we can help doctors sleep at night and work more during the day, everybody's happier, including the patient."
King said he's seeing fewer people pushing off care because they can't afford it.
"It's that cowboy attitude. They don't like debt. They like taking care of themselves and if they can't pay for something they don't want to go in and incur debt. We would see them in the ER and they should have been in the clinic the week before."
Again illustrating how different each hospital and community is, Gleason in Superior hasn't seen the same type of switch because his facility doesn't have a clinic. While that doesn't mean people there aren't accessing preventive care, it does have less of an effect on his bottom line.
One true constant across all rural hospitals is the economic role they play in their communities.
Mountainview Medical Center, with 86 staff members, is the largest employer in Meagher County. King's hospitals in Choteau and Fort Benton are among the biggest jobs providers in their respective counties, and it's the same for Gleason.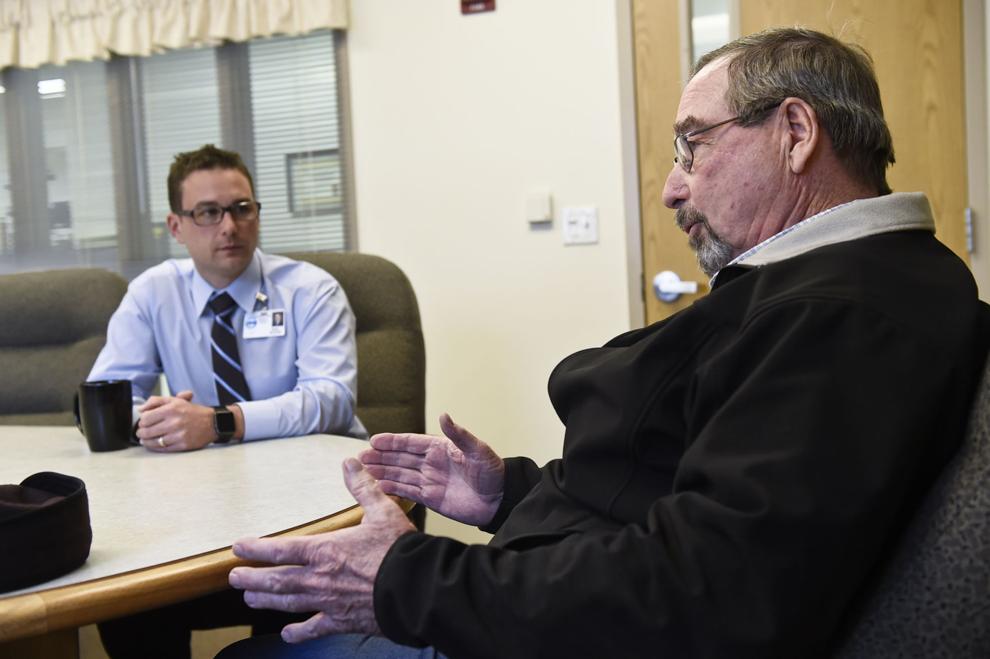 "One of the bigger things to look at is the chunk of the economy of White Sulphur that's paid for by Mountain View," said Bill Galt, who is on Mountainview's board.
The hospital employs 16 percent of the working class in Meagher County. New doctor hires are estimated to bring in $1 million their first year to this small community.
John Kelly, a 69-year-old veteran, was drinking coffee on Thursday morning at the soda fountain he owns in Superior. Even though he gets his medical care through the VA, he still relies on Mineral Community Hospital for services like ultrasounds through a program that lets veterans get care in their communities if the nearest VA is more than 40 miles away.
"We all want the hospital to stay. I vote for every levy. It's a lot better than going to Helena and Fort Harrison."
Gleason said it's unclear what the future holds.
"Nobody really knows exactly what's going to happen at this point. I think the Affordable Care Act as it is right now is kind of collapsing in on itself and there needs to be some changes to it in order to keep it from happening. What those changes would be, I can't tell you. But it's really not working."
King said if expansion goes away, keeping small facilities like the ones in Choteau and Fort Benton open will be tougher.
"I can't say it's going to close all the critical access hospitals, that's probably not the case. But it's going to make things more difficult."
Medicaid expansion
rural hospitals