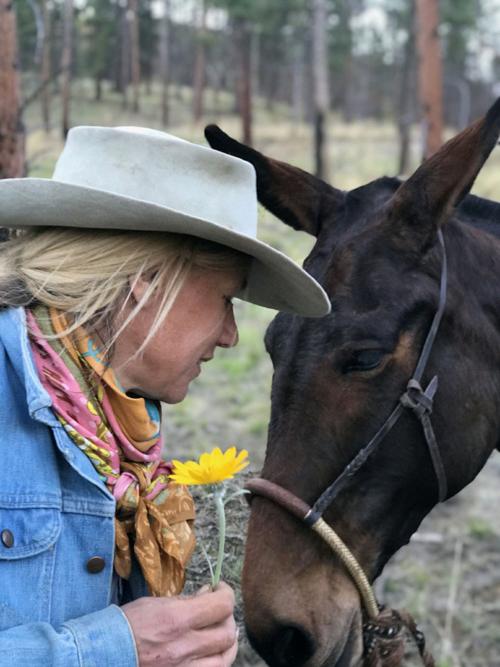 The reward for information leading to the arrest of the person who shot a saddle mule last week just off the Eastside Highway is now over $6,500.
Eve Deering's mule, Big D, was shot and killed near the family's home north of Corvallis on either the evening of Thursday, Feb. 25 or the early morning of Friday, Feb. 26.
A Missoula business owner, a sportsmen's group and individuals have donated toward a reward fund.
Metro Express Car Wash operating partner Andy Martin, of Missoula, has offered a $5,000 reward for information leading to the arrest and conviction of the person responsible for the shooting.
A former sheriff's deputy, Martin said he was saddened by the shooting.
"I own a saddle mule myself and can only imagine what the mule's owners are going through," Martin said. "This type of cruelty needs to be dealt with and we're hoping this reward will help identify the person."
The Western Montana Fish and Game Association board voted Thursday to offer its own $500 reward.
"We don't like irresponsible shooting," said the association's Gary Marbut. "It seemed like we ought to be well off that fence and be involved … We hope they find the scoundrel who did it. It's so senseless."
A committee of local livestock owners has worked with Deering and The Wings Programs of Corvallis to create a Justice for Big D reward fund that had raised just over $1,000 Friday afternoon. The fund can be found on Facebook at Justice for Big D.
Deering said the reward fund will remain open no matter what happens in the investigation of the death of her mule. The money will be used to pay rewards for other livestock crimes.
Anyone with information about the shooting that occurred near Groff Lane west of the Eastside Highway should contact the Ravalli County Sheriff's Office at 406-363-3033. Information can also be reported on the Sheriff's App or through Crime Stoppers at 406-721-444.