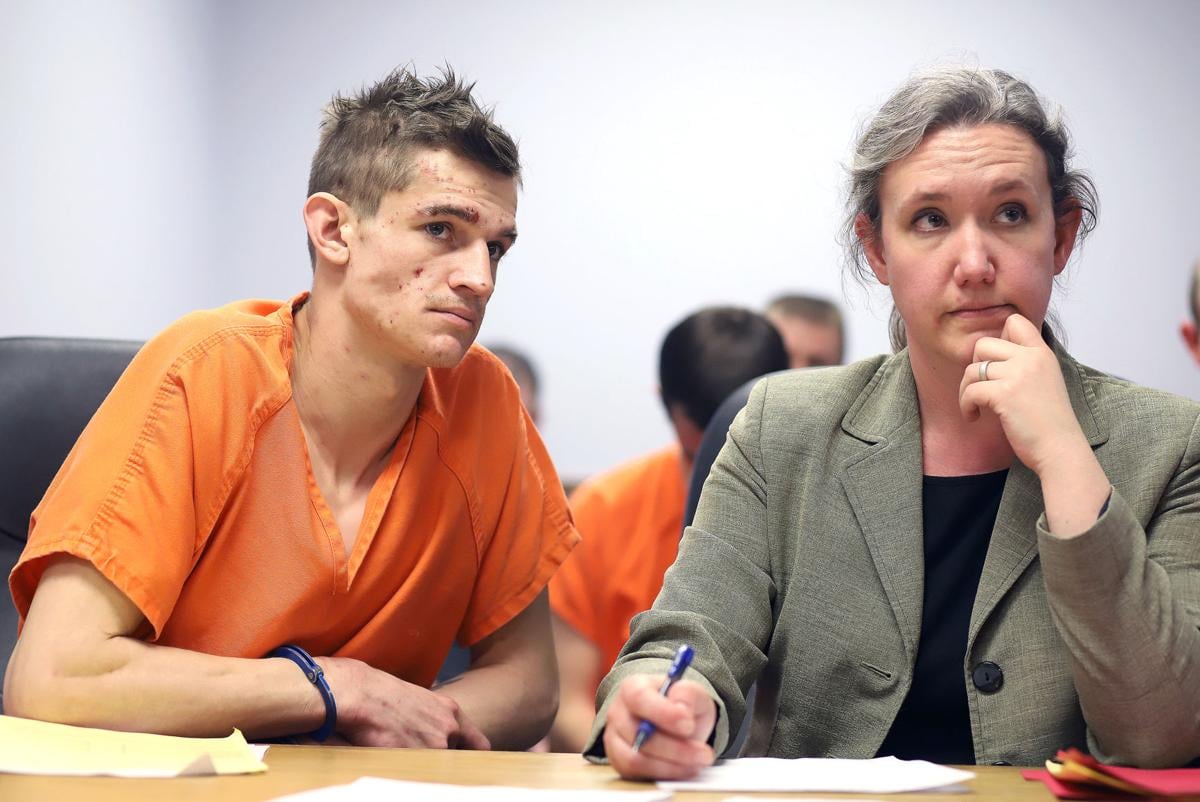 At Logan Dallas Christopher's initial appearance before Ravalli County District Judge Howard Recht on April 1, he entered pleas of not guilty to 10 felony charges, including two counts of deliberate homicide.
On Wednesday morning with Judge Recht presiding, Christopher, 25, changed his plea to guilty via video from the Ravalli County Detention Center.
With his attorney Sadie Busch present in the courtroom, Christopher pleaded guilty to each charge, admitting to all five counts against him for killing the mother of his two young children (Marisa Wahl, 25), his own mother (Tiffanie Greenslade, 47), attempting to kill his father (Noe Christopher, 57), and criminal endangerment — driving dangerously on U.S. Highway 93 and the streets of Missoula, possessing cocaine and attempting to distribute on March 10.
Ravalli County Attorney Bill Fulbright said the plea agreement would be that for charge one, deliberate homicide, Christopher would spend a life term in Montana State Prison; charge two, deliberate homicide, would be a life term, concurrent with the life term of charge one; and charge three, attempted deliberate homicide, would be a life term concurrent with charges one and two.
As for the criminal endangerment and criminal possession with attempt to distribute charges, Fulbright recommended 10-year commitments at the Montana State Prison consecutive with charges one, two and three. 
"The intent is a parole restriction that totals 35 years before he is eligible to apply for parole, and the state has agreed we will not be recommending any number beyond that," Fulbright said.
A detailed disposition of Christopher's property that was seized include that cash will be transferred to education accounts for his two minor children, his vehicle was returned to the lien holder and the other evidence will be destroyed as contraband or retained as permitted by law.
Judge Recht clarified that the court is not a party to the plea agreement, is not bound by it and that the defendant could withdraw his guilty pleas if the court rejects the plea agreement.
Recht continued bail at $2 million.
The sentencing of Christopher on all five charges will take place on July 15.
Please sign up on Missoulian.com to subscribe to Under the M, the weekly email about the University of Montana and higher education news in Montana.
Be the first to know
Get local news delivered to your inbox!