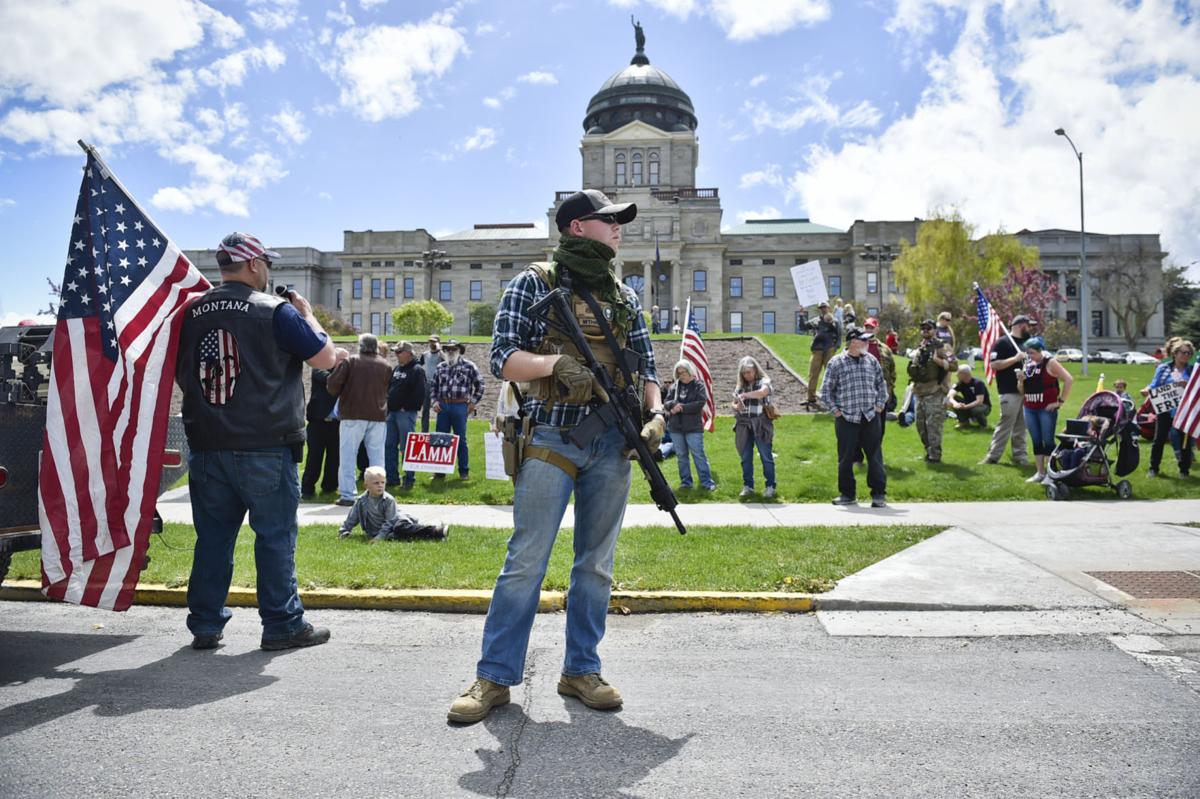 Saying that restrictions enacted to combat the spread of COVID-19 infringed on constitutional rights, roughly 60 demonstrators gathered outside the Montana Capitol Wednesday protesting the state's response to the virus.
Organizers set up a microphone and speaker system in the bed of a truck and participants took turns expressing their disagreements with how the state has handled the global pandemic.
Some demonstrators were armed and others were holding signs, most of which specifically called out Gov. Steve Bullock by name.
On March 28, Bullock enacted travel restrictions and a stay-at-home order as the novel coronavirus spread in Montana.
As part of the first phase of a staggered reopening plan, Bullock lifted the stay-at-home order for individuals on April 26 and for many nonessential businesses on April 27, while keeping certain social distancing requirements in place. 
Churches were allowed to open April 26 with limited capacity. Bars, restaurants, breweries, distilleries and casinos were allowed to open at reduced capacity on May 4.
Schools were allowed to reopen May 7, though many school districts have opted to keep their buildings closed for the remainder of the school year. 
Gyms, theaters and museum were allowed to reopen at limited capacity May 15. 
On Tuesday Bullock announced the second phase of reopening the state's economy could proceed on June 1, including lifting of a 14-day quarantine for anyone coming from out of state.
As a state, Montana has the lowest per-capita COVID-19 numbers in the nation.
Protests against restrictions put in place by governors have taken place in several states including one in Montana last month that drew several hundred people to the Capitol.
Health experts continue to advise against congregating in large crowds and promote social distancing and wearing masks in public to avoid the spread of COVID-19.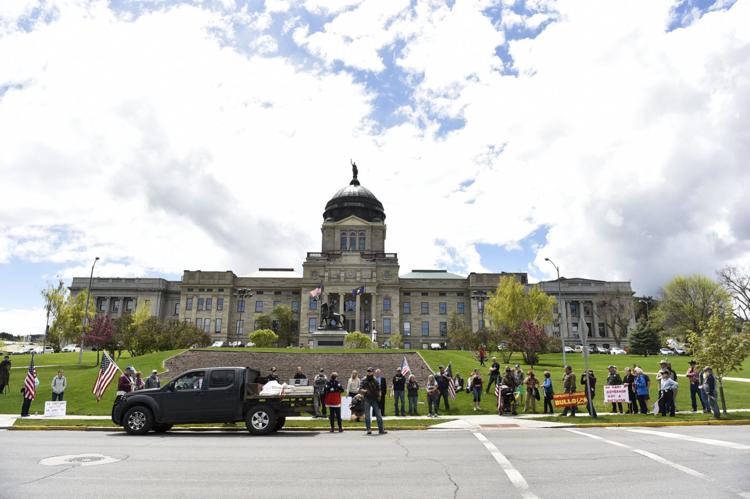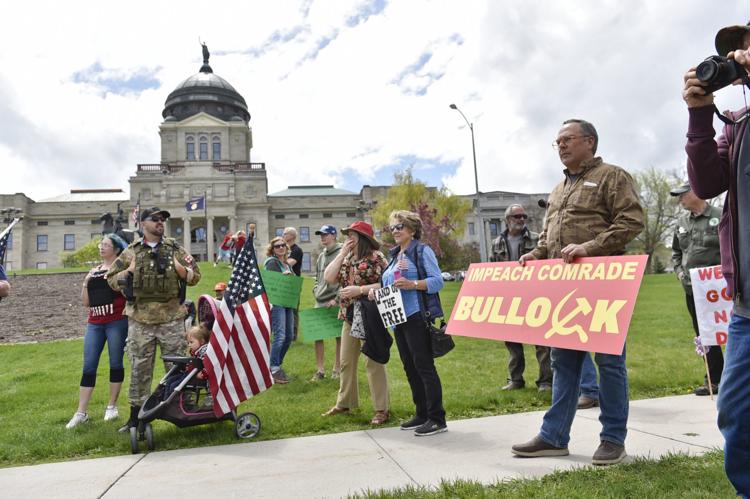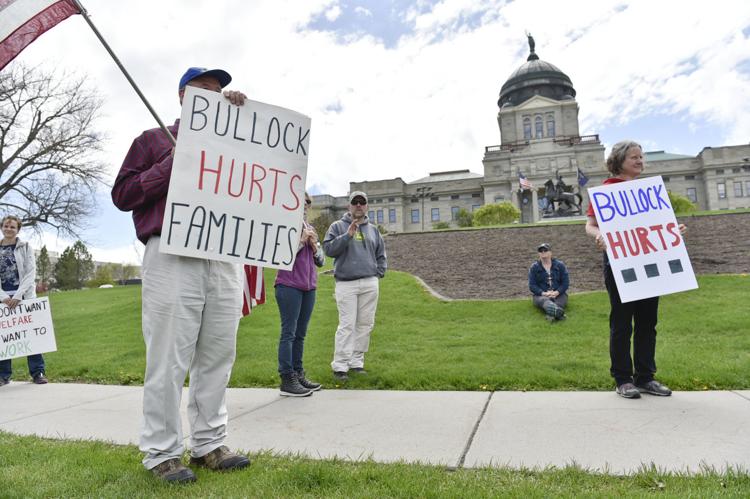 Concerned about COVID-19?
Sign up now to get the most recent coronavirus headlines and other important local and national news sent to your email inbox daily.