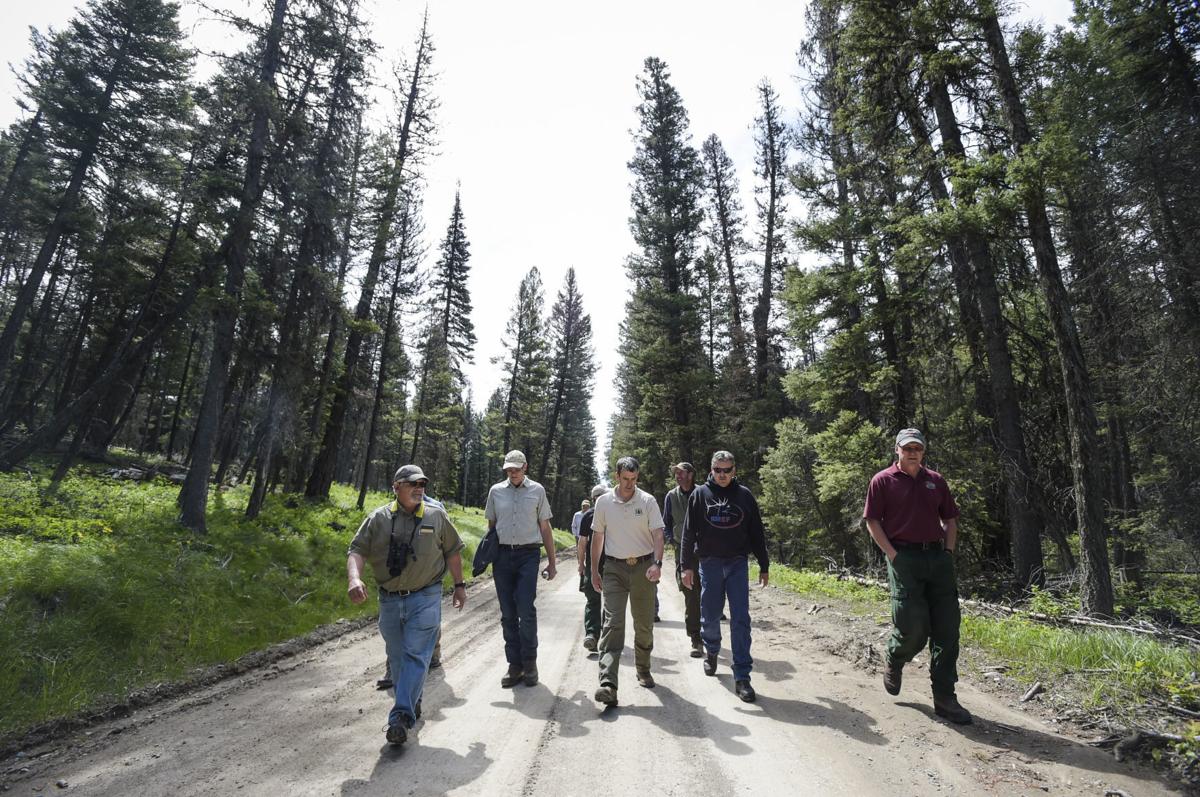 The impacts of wildfire on soils and erosion depend on a variety of factors, officials with the U.S. Forest Service told members of a Helena collaborative Wednesday during a tour of Lincoln-area fires.
Lightning sparked the Park Creek and Arrastra Creek fires north of Lincoln last July. The fires eventually joined, burning 18,000 acres that has left much of the mountainsides above the town a mix of blackened and orange trees with green islands the fires missed. While Montana's record fire season last year dragged into fall, a season-ending snowstorm finished months of hard work by firefighters to protect life and property.
Once the flames subsided, officials began analyzing the fire — what had burned and how hot, and where the change to the landscape could cause problems for infrastructure or pose public safety hazards.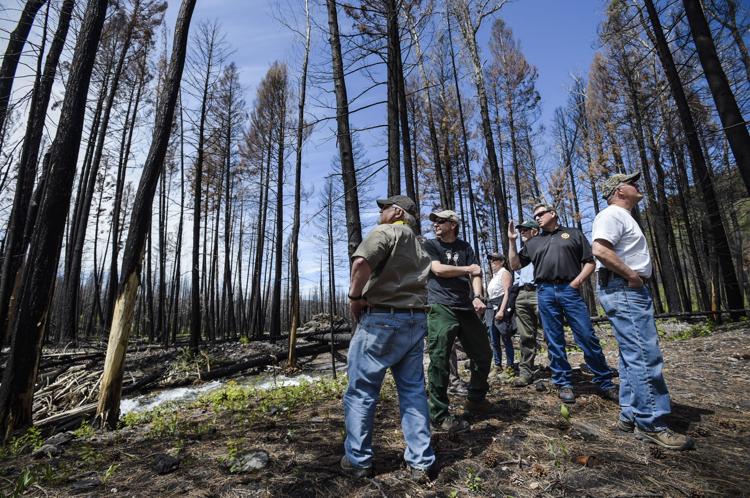 On Wednesday, the Ten Mile-South Helena Collaborative toured the Park Creek fire to learn more about the effects of fire and if any lessons could be applied to their work in the wildlands south and west of Helena. The collaborative, convened by the city of Helena, came together in response to the Forest Service's Ten Mile-South Helena Project. The project area encompasses more than 60,000 acres and includes timber harvest and prescribed burning focused on wildfire protection, along with trail maintenance and construction.
The makeup of the soil, the severity of the burn and the amount of fuel all play major roles in whether soils become "hydrophobic," meaning unable to absorb water which may exacerbate erosion and sediments in streams, forest soil scientist Jonathan LeBlanc told the collaborative.
"When the fire burns over and with that absence of vegetation and duff, you'll see that hydrophobic layer and you're going to get some kind of runoff," he said.
Officials have seen "patchy" areas where soils became hydrophobic with the Park Creek fire. The soil is predominately volcanic ash with small "pores" between soil particles, and the low to moderate severity fire that the Park Creek fire mostly constituted fortunately left some organic matter in most places.
You have free articles remaining.
In high-intensity fires, and depending on soil types, LeBlanc said, the change in soil structure results in a hydrophobic layer with the soil depleted of organic material remaining on top. Then snowmelt or rain may flush it and impair streams, clog culverts and cause erosion
"The hotter the fire, the deeper the hydrophobic layer," he said, meaning the more soil that is trapped on top and prone to runoff and erosion. Depending on the environmental factors, the hydrophobic layer could take a couple of weeks to about a year to naturally break up.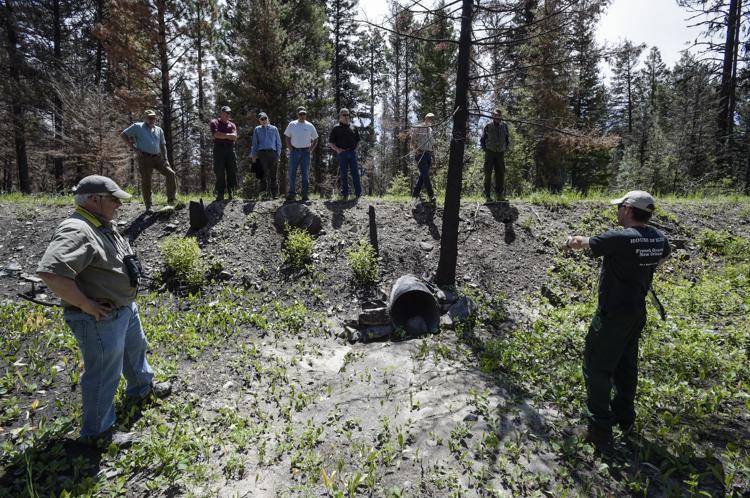 Along Stonewall Creek the water cascaded cleanly following peak runoff and vegetation popped from the hillsides, contrasting florescent green with blackened ground — exactly what officials would like to see as the area recovers. The creek channel saw limited erosion, but significant rain storms could continue to flush sediment from the surrounding burns.
Some areas will require reseeding and larger culverts may also be needed to address increased runoff.
As high snowpack melted this spring, erosion has become an issue in the Lincoln area, said Lincoln District Ranger Michael Stansberry. The Forest Service issued three road closures in the fire area due to washed out roads, and public safety from falling trees is also a consideration.
"When you pass that sign and it says this is a burn area we're hoping that people are constantly vigilant because we don't know when and how all of these trees will come down," he said. "When you're in a burned area, it's a significant change to the environment, but also understand this is still habitat for things like black-backed woodpeckers."
Park Creek had been a good fire from the Forest Service's standpoint on several fronts, Stansberry said. First, there had been no loss of life. Second, they did not lose any structures. Third, the fire mimicked a natural fire regime, burning in a mosaic of severity and unburned areas as firefighters went into full suppression mode.
Using roads and cutting "shaded fuel breaks" along them, firefighters were successful in keeping the fire on the mountain and away from threatening nearby Lincoln.
"Our tactics have changed with the beetle kill and disease — with the number of snags in there it is too dangerous for firefighters," he said.
Reporter Tom Kuglin can be reached at 447-4076 @IR_TomKuglin