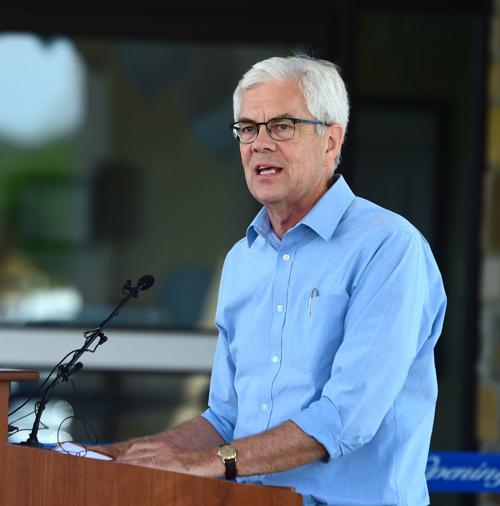 Montana's Democratic candidates for governor will meet in Billings on Feb. 12 in their first primary forum of the election.
Whitney Williams, Lt. Gov. Mike Cooney and state House Minority Leader Casey Schreiner are confirmed to participate in the 6 p.m. forum at Petro Theater at Montana State University Billings, said Ming Cabrera of the Yellowstone County Democratic Central Committee.
The event is sponsored by the MSUB Democrats and the Yellowstone County Democratic Central Committee. It's open to the public. 
"Anyone who wants to show up should," Cabrera said.
Scheduling the party's first primary forum of the season in Billings made sense, Cabrera said, given Yellowstone County's share of the Montana vote. Depending on election turnout, Yellowstone County is an eighth or more of the Montana vote. The county ranks third for Democratic voters behind Missoula and Gallatin counties.
There will be more forums scheduled, said Nathan Stein, of the Montana Democratic Party, but the Billings event is alone on the calendar for now.
Democrats are trying to extend their occupancy of the governor's office to 20 years, but are doing so without an incumbent. Gov. Steve Bullock is prevented by term limits from seeking a third term.
Cooney, Bullock's third lieutenant governor, is also a former state legislator and former Montana secretary of state.
Whitney Williams is a philanthropist and businesswoman with deep family roots in Montana Democratic politics. Her mother, Carol, was the first woman chosen state Senate majority leader by her colleagues. Williams' father, Pat, was a U.S. Representative for 18 years, first representing the state's western district before becoming the state's at large representative in 1993 after Montana lost its second House seat.
Schreiner is a Great Falls Democrat and former school teacher, who served in the Legislature since 2013 and was chosen by House colleagues to be minority leader in 2019.