A 50-year-old Helena man was killed when he drove in front of a train near Hardin on Monday morning, according to the Montana Highway Patrol. 
The wreck was reported at about 8 a.m. According to the highway patrol crash narrative, the man was driving west on Woodley Lane in a Silver Volkswagen Jetta.
He was talking on his cellphone and did not see the train coming, according to the crash narrative. The intersection has railroad markers but not an automated stop arm or flashing lights.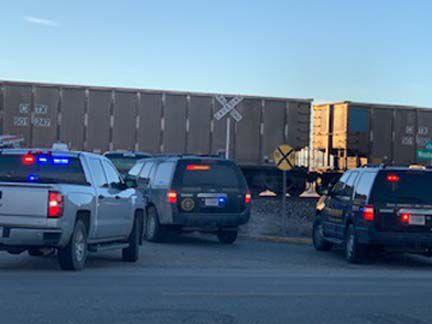 You have free articles remaining.
The man was wearing his seat belt but was thrown from the car when the train hit his vehicle. He was taken to a hospital in Hardin with life-threatening injuries, then flown to St. Vincent Healthcare in Billings where he died. 
The man was the vehicle's only occupant. Officials don't suspect drugs, alcohol or speed were factors in the crash. 
Montana now has 173 fatalities from vehicle wrecks this year. The state had 186 deaths in 2017, the fewest in almost 30 years.