While chart-topping country singer Suzy Bogguss will headline this summer's gathering of western musicians and poets in the geographic center of Montana, most of the roughly 70 performers are everyday folks living the rural lifestyle.
"It's a passion for them to write poetry or entertain," said Karen Kuhlmann, executive director of the 33rd annual Montana Cowboy Poetry Gathering and Western Music Rendezvous in Lewistown. "They're real-deal people who have long, deep family roots in the ranching and agricultural tradition of Montana."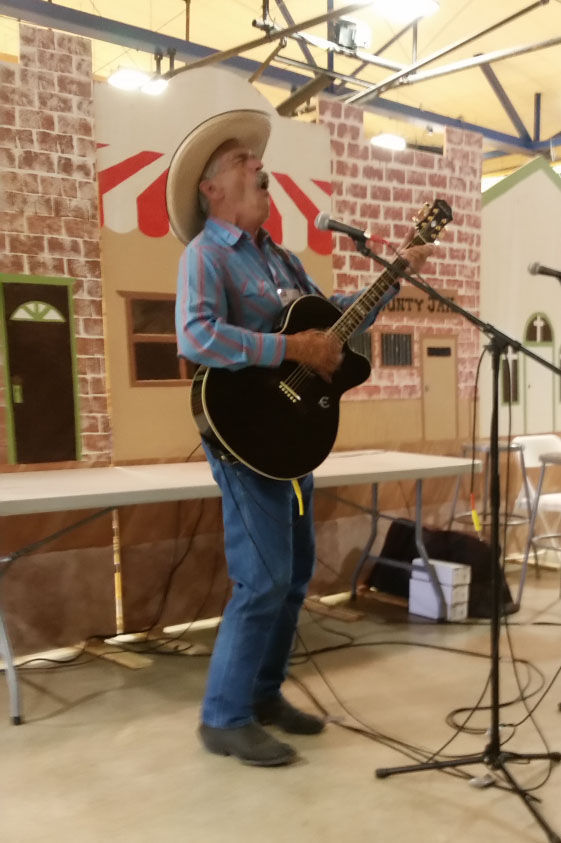 Scheduled for Aug. 16-19, the annual event aims to "preserve and celebrate the history, heritage and values of the American cowboy in the upper Rocky Mountain west."
The gathering will include more than 50 hours of entertainment occurring simultaneously on multiple stages. The event will also include a Western Art and Gear show featuring the work of numerous artists, as well as discovery workshops, a Friday night Jam 'n Dance and a Sunday morning cowboy church service.
"It's not slick," said Kuhlmann, whose preferred title is "trail boss." "It's not overly produced. It's really authentic. It's really the real deal."
The gathering started in 1986 in Big Timber but moved to Lewistown in 1990 to accommodate more people, according to event materials. Kuhlmann said it typically draws some 2,000 attendees, including many "regulars" from Montana and Canada.
"It gets to be kind of a family," she said.
This year's event will pay tribute to western artist Charlie Russell, whose likeness will be used in the official event logo, pins, posters and other materials.
Organizers selected Bogguss as the headliner because she was "highly requested by a lot of our regulars year after year," Kuhlmann said.
The award-winning singer/songwriter is known for numerous Top 10 Billboard singles, including "Drive South," "Just Like The Weather," "Hey Cinderella," "Letting Go," "Aces" and "Outbound Plane." Several of those came from her 1991 Platinum album "Aces," which she has referred to as a "tipping point" in her career.
"I love to play the radio hits from Aces every night, but in truth, every single song on that record gets requested at my live shows," the artist says in her biography. "So for the first time in awhile I went back and listened to the album start to finish. The songs are timeless, but over the past 25 years I feel like I've grown as a vocalist, and when we started recording Aces Redux I got so excited because these songs took on a whole new life that is more representative of who I am and what I do now."
Bogguss will take the stage Saturday, Aug. 18 at the Fergus County Performing Arts Theater. Tickets to her show range from $20-$30, and pre-show meet-and-greet tickets are available for $50.
The day headquarters for the Montana Cowboy Poetry Gathering and Western Music Rendezvous will be Fergus High School, 1001 Casino Creek Road in Lewistown.