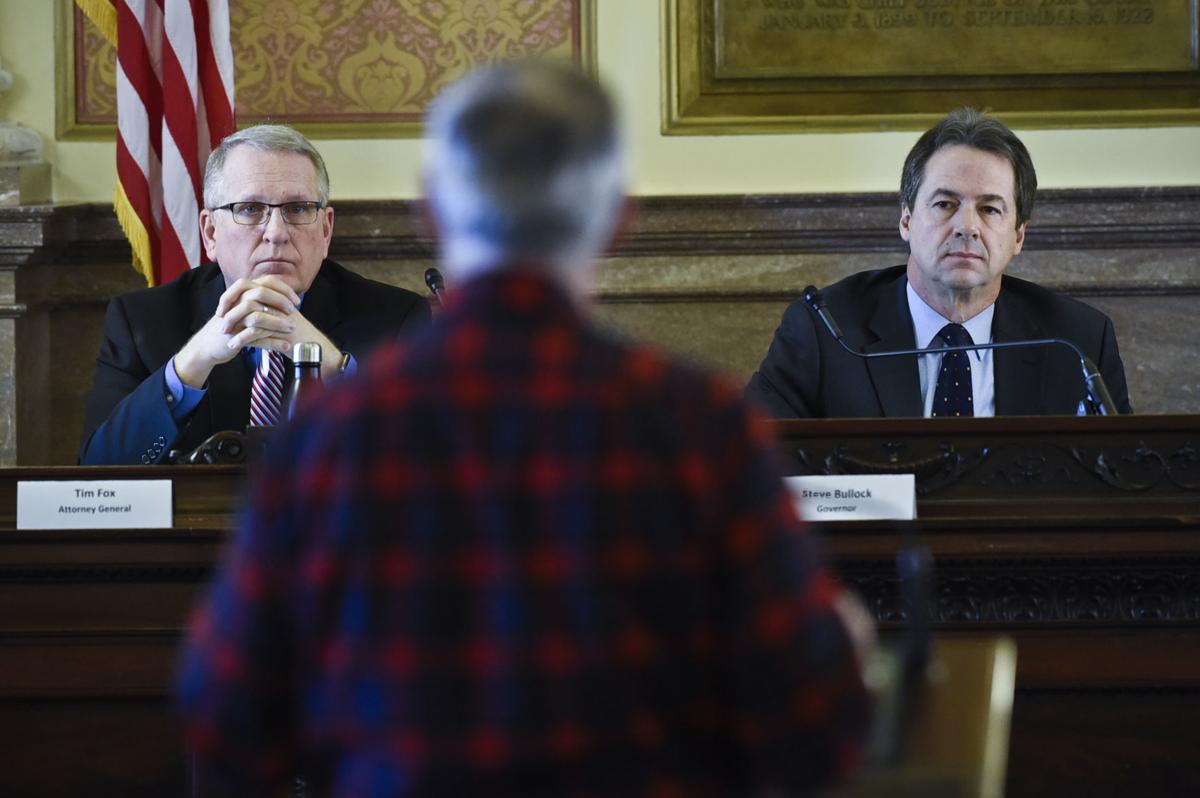 Montana Senate President Scott Sales, R-Bozeman, has requested an attorney general's opinion into the legality of Democratic Gov. Steve Bullock's decision to allow the state to close on an eastern Montana conservation easement without approval of the Montana State Board of Land Commissioners.
Sales made the request earlier this month to Attorney General Tim Fox, asking for an opinion on whether the Land Board has jurisdiction over Montana Fish, Wildlife & Parks' easements. An attorney general's opinion is a request for a legal analysis that carries the weight of the law, unless a court overturns the opinion.
"I think the governor overstepped his authority, maybe legally but certainly from a historic standpoint because the decisions have always been brought before the Land Board if it's in excess of $100,000," Sales said. "A decision of that magnitude … I think warrants more insight, more oversight and quite frankly, I think having more people involved makes better decisions."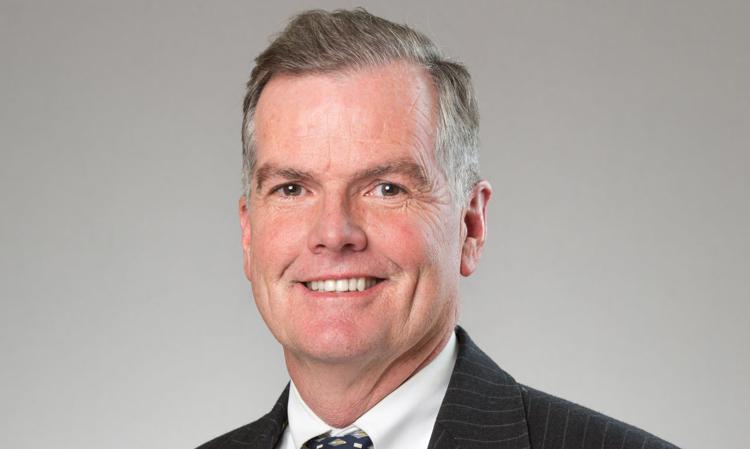 Bullock citied statute that he and FWP attorneys interpret as vesting the power of approving easements to the Montana Fish and Wildlife Commission, which unanimously approved Horse Creek. Both easements and land purchases had traditionally gone before the Land Board; however, statute dictates only land purchases require Land Board approval, Bullock staffers said. The previous practice of bringing easements to the board was a matter of "courtesy," his staff added.
In a request for comment about Sales' move, Bullock's office said "Governor Bullock is aware of the request and confident in FWP's legal analysis. He remains committed to Montana sportsmen and landowners and creating opportunities for public access."
Under statute, the attorney general is considered the legal advisor to FWP. Fox's office was not consulted before the decision, FWP Director Martha Williams told lawmakers last month.
Bullock's decision was applauded by conservation and access groups, but the move drew criticism from Bullock's fellow Land Board members. Bullock, the lone Democrat, chairs the board and serves with Republicans Fox, state Auditor Matt Rosendale, Superintendent of Public Instruction Elsie Arntzen and Secretary of State Corey Stapleton.
Rosendale and Arntzen cited concerns of the mineral rights holders and later questioned the appraisal in their votes to delay, while Stapleton said he opposes land management decisions that go into perpetuity. Fox and Bullock voted against the delay, with Fox calling questions about split surface and mineral rights a "red herring."
Owners of the Horse Creek property, the Stenson family, have said publicly that they felt the vote was political rather than based on the merits of the easement. Following two years of negotiations and a vote that placed the future of their ranch in jeopardy, the family implored a legislative committee last month to develop a clearly defined easement approval process.
"I believe Mr Sales' interpretation of 'land acquisition' is dangerously broad," Adele Stenson said. "An easement, by definition, purchases certain rights, but not the actual land. We still hold the title to our land. By his definition, all of the entities that own part of our mineral rights would also be actual 'owners' of our property.
"I think that's a pretty slippery slope to start climbing in regard to private property rights. That said, I am obviously not a lawyer, and I do believe our attorney general will look at all of the facts thoroughly and not be swayed by the political winds."
Sales said Tuesday that there is both a question of Bullock's "unilateral" action and whether the deal made economic sense for hunters and the state.
"When you look at it, we're paying an awful pretty penny for just the opportunity for people to recreate on the property from a hunting standpoint, and I think those dollars could be used to get a better bang for our buck from sportsmen that want to have more access," he said. "Quite frankly, that's in a portion of the state where there's not a very large population center."
In Sales' request to Fox, he asks for an opinion on the law Bullock cites, which reads in part: "the department, with the consent of the commission or the board and, in the case of land acquisition involving more than 100 acres or $100,000 in value, the approval of the board of land commissioners, may acquire by purchase, lease, agreement, gift, or devise and may acquire easements upon lands or waters for the purposes listed in this subsection."
Sales' request hinges on the term "land acquisition," which he says is not legally clear and does not appear to fall under a binding Montana Supreme Court case.
"While the term 'land acquisition' is not defined, it appears sufficiently broad to encompass not only fee simple land acquisitions but also easement acquisitions," the request says.
Sales goes on to write that because the Legislature established the $100,000 benchmark for Land Board review, it stands to reason that the board would review all purchases exceeding that amount.
The Legislature is also considering potential action on the issue, but Sales said Tuesday the language of a bill remains speculative and would still be subject to a governor's veto.
Reporter Tom Kuglin can be reached at 447-4076 @IR_TomKuglin
Be the first to know
Get local news delivered to your inbox!