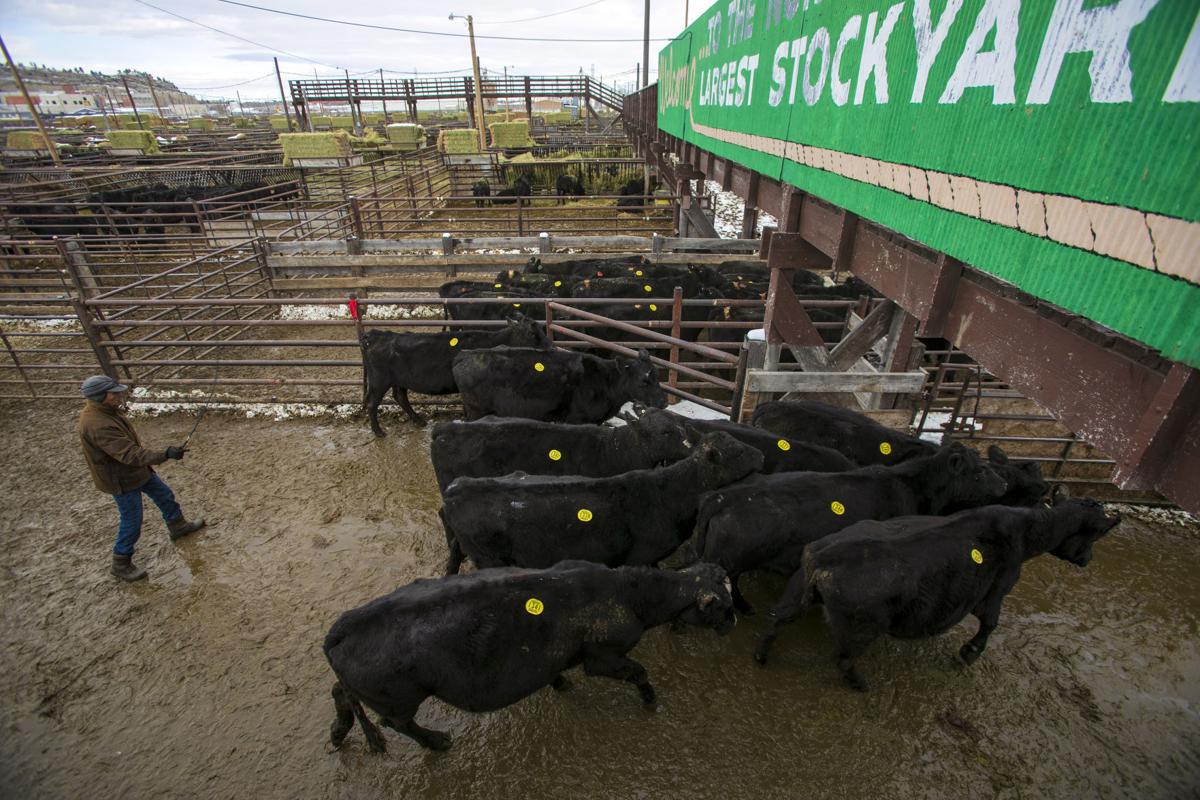 One the images that will stick with Jim Steinbeisser long after the COVID-19 pandemic ends is the sight of empty meat cases at supermarkets.
The Montana rancher had never seen anything like it. Few people had.
"The grocery store coolers were empty of beef, that's the first thing that went," said Steinbeisser, who ranches near Sidney.
For ranchers, it was a frustrating sight, those empty meat cases. Ranchers had cattle to sell but few were being bought because COVID-19 had kinked the supply line. Packing plants with sick workers were slowing down, or shutting down.
At the same time meat was disappearing from the stores, restaurants were closing, which meant the demand for prime-grade ribeyes and steaks was evaporating.
It's a strange thing to be in a state like Montana, where cattle outnumber people two to one, and not be able buy a pound of hamburger. The disconnect stems from the way calves are raised to about 450 pounds, sold into feedlots and then sold again into slaughterhouses two states away before being shipped to grocery stores and food service companies. Most agree it's a broken system, but it's one that supports a state beef economy worth more than $1 billion a year.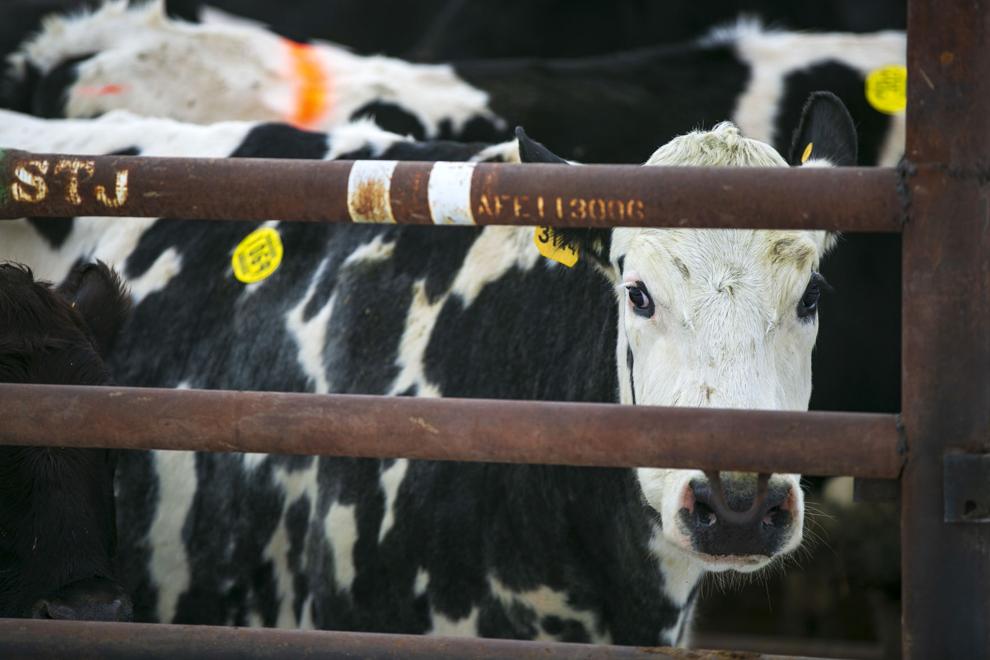 Direct marketing
So why not just sell directly to a neighbor, or a local business? That's what Steinbeisser said ranchers did. Interest in selling locally was so high, the Montana Stockgrowers Association, of which Steinbeisser is president, posted guidelines for direct marketing on its website. The state's limited number of slaughterhouses were soon booked out.
"We're seeing some changes within the state. I know of several packing plants that expanded," Steinbeisser said. "We're talking small, ma and pa packing houses, several of them have expanded or have sold to other people looking to do some different things marketing-wise."
The shift to local production can be seen in the reports of state meat inspectors. Measured in pounds, the amount of beef processed at state-regulated packing plants went from a steady 403,000 pounds a quarter to 1.08 million pounds from April through June of 2020.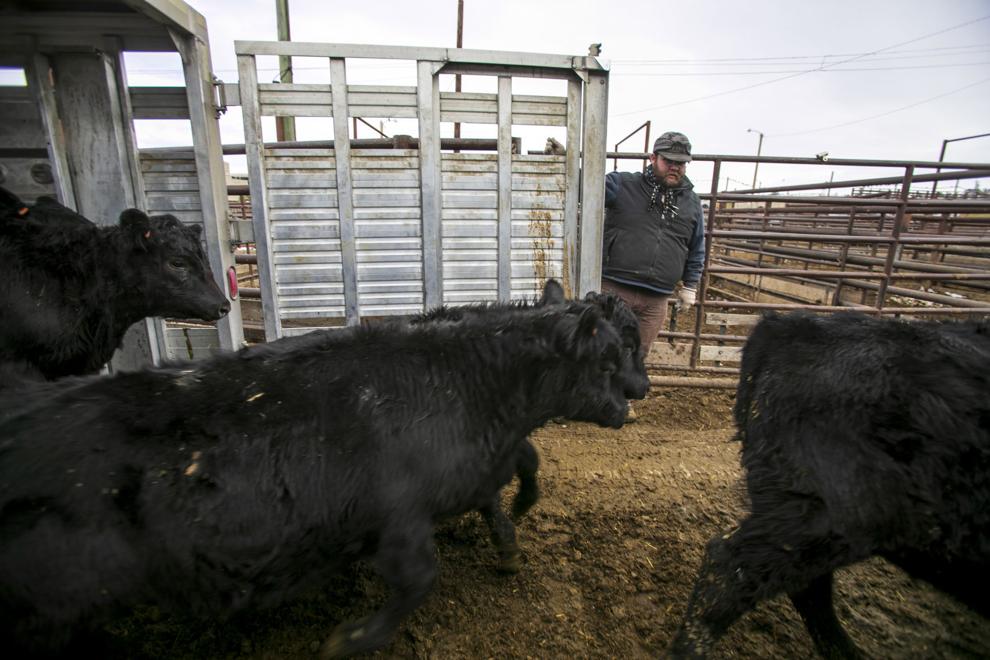 "As soon as COVID hit and store shelves were empty, people realized there was an opportunity there that hadn't been since World War II," said Jake Feddes, who ranches near Manhattan. "Probably your generation, my generation, we've never seen empty store shelves. All of a sudden we did. It really changed perceptions with consumers, but also with producers."
Feddes bought Amsterdam Meat Shop, a 71-year-old business located in a Dutch settlement eight miles southeast of Manhattan and U.S. Interstate 90. The business happened to be the only state-inspected slaughterhouse for 100 miles in every direction.
In May, he sold 2,400 pounds of hamburger in less than 24 hours. The business was cutting beef for ranchers with their own direct-to-customer businesses, while also acquiring suppliers for its own brand, Feddes Family Meats. It has local grocers and restaurants on its customer lists. The slaughterhouse is booked solid for the next 13 months, though Feddes said he could have kept booking ranchers' orders for the next two years.
What consumers and ranchers discovered during those days of empty refrigerator shelves was that the big meatpackers, the ones that had seemed as reliable as the pedal brake on a bicycle, weren't fail-safe. There had to be a plan B, an option that required patronage even when things normalized.
For Sidney feedlot owner Steve Lunderby, the choice was to either do something different, or continue feeding animals that couldn't find a way into a packing plant. His business model of 30 years wasn't working.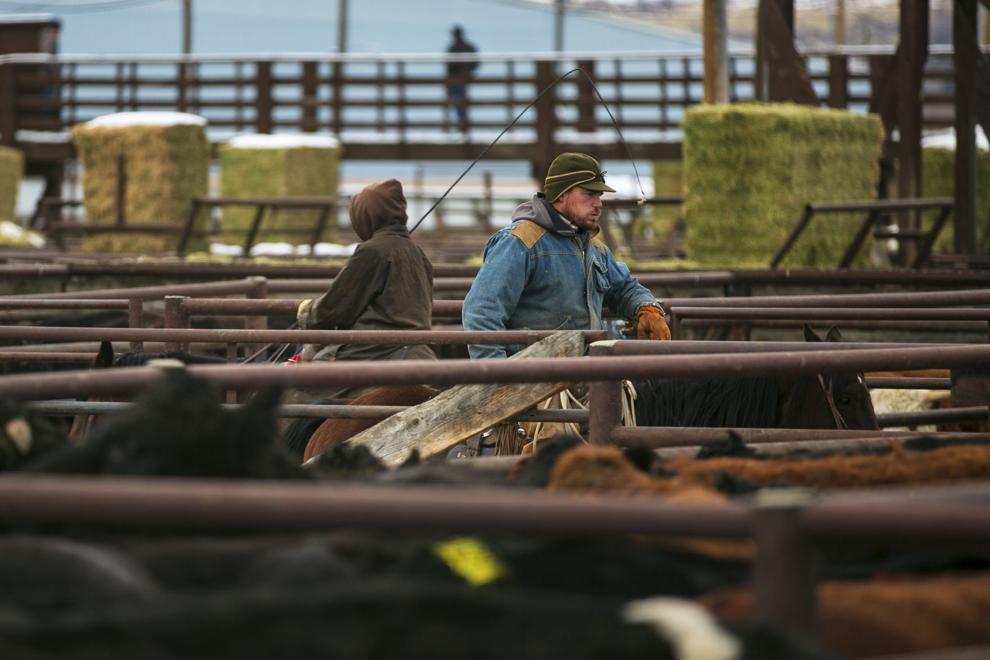 "It was May 1, and we were looking at losing hundreds of dollars a head fattening an animal and owning the thing for four, five, or six months," Lunderby said.
The pandemic wasn't his first hurdle. The market soured in the fall of 2019 after a fire at a Tyson meatpacking plant in Holcomb, Kansas. Packers faulted the fire for limiting their capacity for cattle. On the retail side, beef prices increased after the fire on arguments that supplies of processed beef were tighter. On the ranch and feedlot side, the price paid for cattle decreased as packers argued that they couldn't accommodate as many animals as the did before the fire. Like others on the supply side, Lunderby says the packers' claims were nonsensical given the hundreds of thousands of cattle slaughtered weekly and the limited amount of space actually lost to the Kansas fire.
Fat cattle that once sold for a $1.19 a pound were selling for $0.84 a pound by the time the pandemic arrived. The price decline for ranchers and feedlots was historic at a time when packers were seeing staggering increases in payments for beef carcasses butchered into wholesale cuts, based on USDA market data.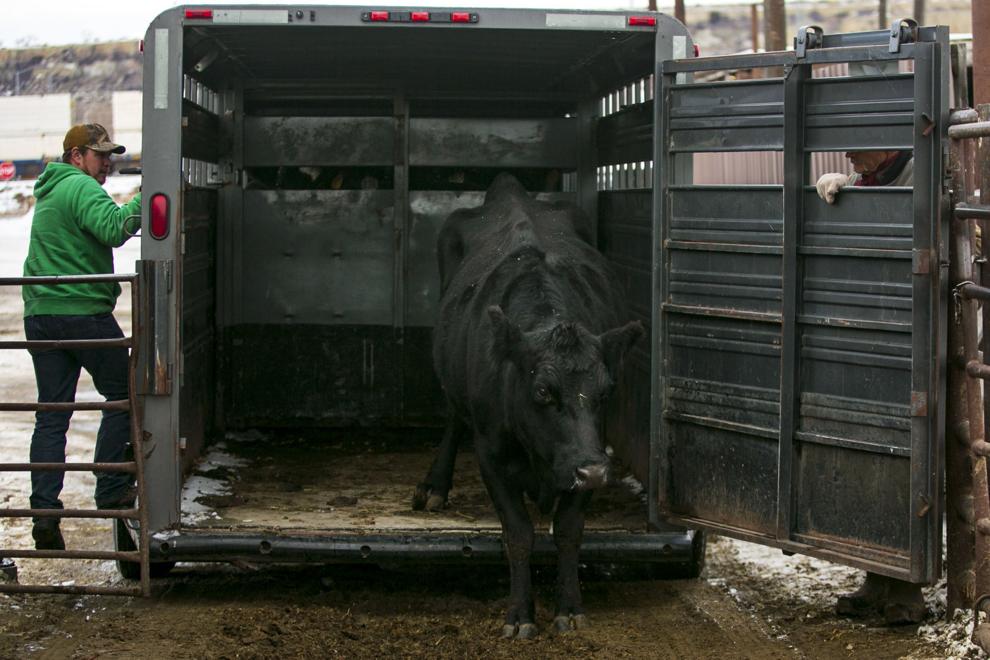 The pandemic prompted Lunderby to not just wait for the market to improve. He built a slaughter facility from the ground up. As 2020 comes to an end, the new business, EM Meats, is processing about 20 carcasses a day. On Jan. 4, the U.S. Department of Agriculture is to begin inspecting EM Meats' work. With that federal inspection, Lunderby's business can begin selling beef commercially.
"Going from zero to 100, is probably going to take me a year. I don't know where it will go, but I know it works at 20," he said. "We're doing custom kill; we're doing our own beef. We're getting great support. There's been a massive demand for somebody to do something like this. We started killing cattle Monday and we've got 300 head of cattle booked."
Prices should improve
It's going to take a while for the conventional beef market to right itself, Steinbeisser said, but he sees improvement. The number of cattle in the United States is declining, which should improve the prices ranchers are paid going into 2021. That's not to say ranchers are in the clear with several challenging months ahead.
As COVID-19 cases surge nationally, there is a risk of restaurants shutting down or being limited in how much business they can do, Steinbeisser said. Restaurants are where the beef industry sells its best cuts. The value of wholesale beef cuts has declined as COVID-19 concerns increase.
"We're concerned right now. Boxed beef prices are dropping, which means packers are going to be a little less profitable. So, there's going to be a little less demand for buying cattle. It works on down the line," Steinbeisser said. "But we expect that to be short lived. We hope it will be short lived."