More than half of Montanans — 57% to be exact — think that some degree of action should be taken to address climate change. That sentiment is up 3 percentage points from last year, and up 12 since 2011.
The numbers were announced Feb. 20 as part of the 2020 Conservation in the West Poll, run every year as part of Colorado College's State of the Rockies Project. Since 2011 the survey has polled voters in Montana, Wyoming, Colorado, Utah, Idaho, Arizona and New Mexico on their attitudes toward a wide range of environmental topics.
"Support for conservation on public lands has remained consistent and strong over the decade-long history of our poll," Corina McKendry, director of the State of the Rockies Project and an associate professor of Political Science at Colorado College, said in a press release.
"The urgency and demand for action behind those feelings is now intensifying as voters in the West increasingly believe their lands and lifestyles are coming under attack from the impacts of climate change and energy development."
On the topic of climate change, 57% of Montanans agreed with taking action — 39% of them with the statement that "Climate change has been established as a serious problem, and immediate action is necessary," and 18% with the statement that: "There is enough evidence that climate change is taking place that some action should be taken."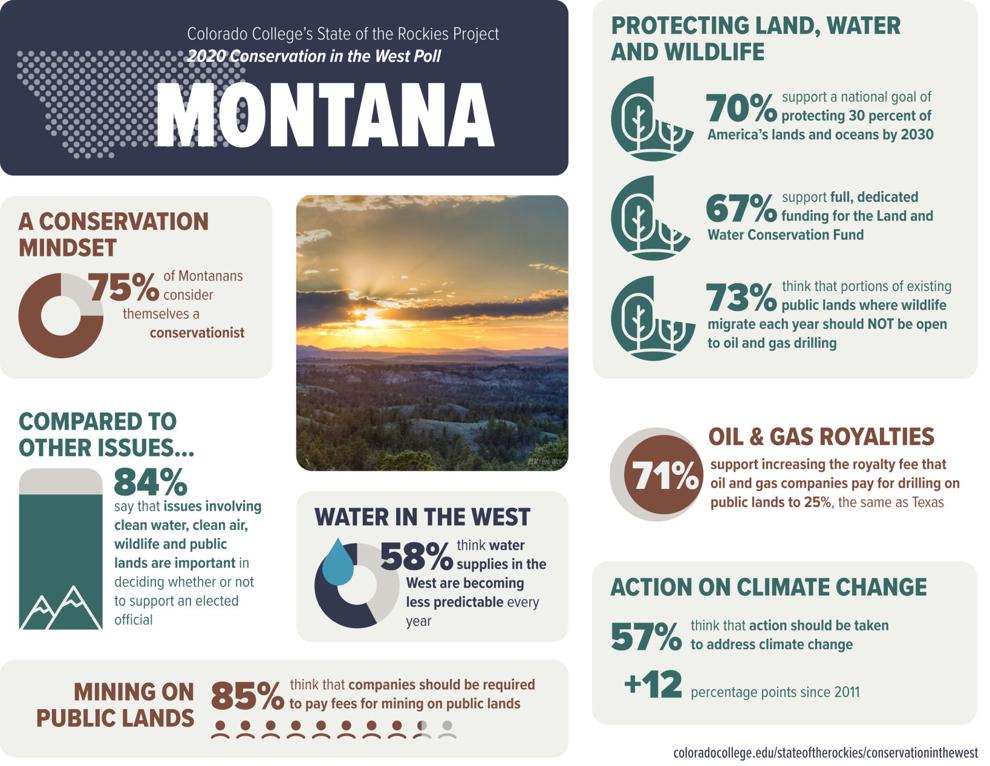 The impacts of climate change in the Treasure State have been "very" or "somewhat" significant according to 53%. The 2017 Montana Climate Assessment projects that average temperatures will continue climbing in coming decades, with a wide range of environmental impacts. A majority of Montana respondents also indicated that it was important that their governor and member of Congress have plans to reduce the carbon pollution that drives climate change.
Lee Banville, a political analyst at the University of Montana, agreed overall that "climate change has emerged as a more pressing issue in the last decade and Montanans are more concerned about it," but he saw a few caveats in the polling.
Of that 57% figure reported in the summary of statistics, he said, "you want to be careful when they lump that" data together, noting that "some action" could encompass even minimal steps. He also isn't surprised that the poll didn't delve into exactly what actions Montanans might like to see.
"There aren't a lot of polls that push deeper into actual actions," he said, venturing that specific, concrete steps may prove less popular than action in the abstract.
But the numbers bear out what Amy Cilimburg, executive director of Climate Smart Missoula and a drafter of the Climate Ready Missoula plan, sees on the ground.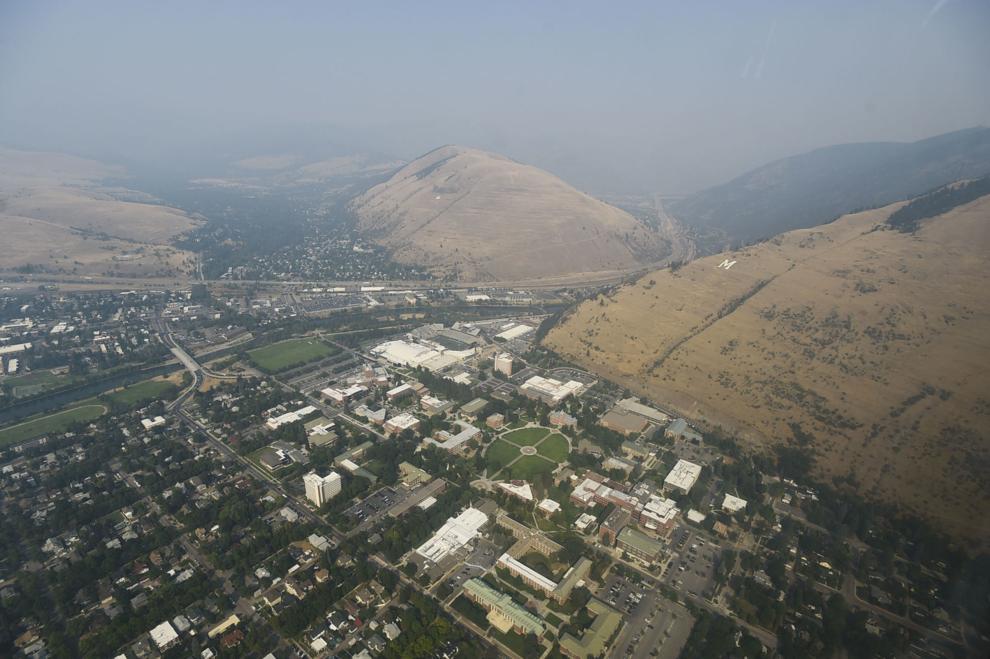 "It clearly squares with what we see, that we need action," she said of the poll. "To me, the most interesting thing is not the number, but the trendline" showing greater concern about climate change over the years. "We've seen that quite strongly."
Both Helena and Missoula, she pointed out, have recently adopted resolutions committing themselves to 100% clean energy by 2030.
"It's a reputable poll," she said. "It's good to see we're heading in the right direction."
The Conservation in the West Poll also found:
• 44% of Montanans consider issues involving clean water, clean air, wildlife and public lands to be "a primary factor in deciding whether to support an elected public official."
• 60% described reducing Endangered Species Act protections for threatened species as a "bad change."
• 59% opposed privatizing the management of campgrounds and other visitor services at national parks.
• 67% of Montanans supported full, dedicated funding of the Land and Water Conservation Fund.