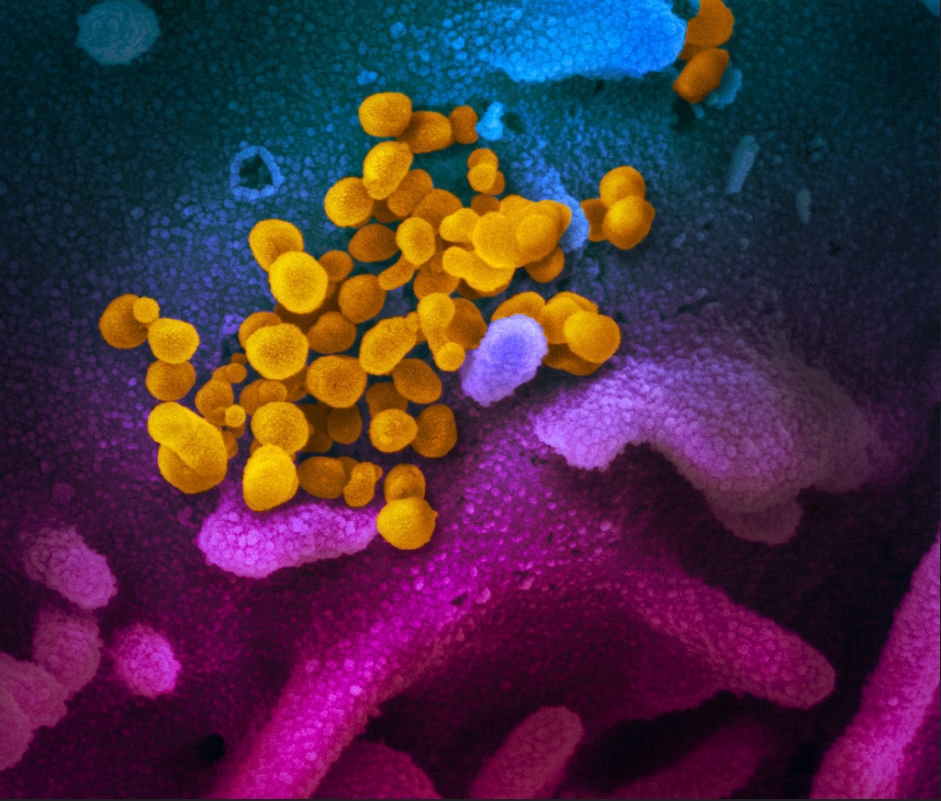 HELENA — Montana Commissioner of Higher Education Clayton Christian is one of two new presumptive positive cases of the coronavirus, according to information Saturday from the commissioner's office and the governor's office.
The governor's office announced the new cases, both in Missoula County, on Saturday evening, and Christian confirmed late Saturday that he is one of the cases.
"As a public official who interacts with many people on a day-to-day basis, it's absolutely critical that I share these results and notify those I have come in contact with," Christian said in a news release.
The other patient is a woman in her 30s, according to the governor's office. Both are being isolated.
"It is suspected at this time that Commissioner Christian's exposure occurred at the Board of Regents meeting in Dillon, Montana on Thursday, March 5," said the release from the commissioner's office. 
Late Saturday, a release from the governor's office said that a Silver Bow County resident at the Board of Regents meeting had tested presumptive positive for COVID-19, the disease caused by the virus. Lt. Governor Mike Cooney was at the same meeting, and has tested negative for COVID-19 and has been asymptomatic, according to the release. Cooney is in self-quarantine until March 20, which is 14 days after his point of exposure, it said.
The release specified that those involved had consented to making the information public as a means of keeping people informed.
University of Montana President Seth Bodnar was also at the meeting. Asked for his testing status, UM spokesperson Paula Short wrote in a text message that "he will follow the guidance of health officials and we will provide additional information as it is available."
Local public health workers would begin working with the two Missoula County residents to learn about their exposure risk and travel history, the county public information officer said Saturday evening. Public health workers will also identify and work with anyone who had close contact with the patients to provide guidance.
"I'm thankful to local public health as they work diligently to notify the people I came into contact with and make sure they have accurate information to prevent further spread," Christian said in the release.
More information is expected to be provided at a Sunday morning press conference in Missoula held by the Missoula City-County Health Department.
The tests were done at the state Public Health Laboratory and confirmed Saturday evening. The results are considered presumptive positives and will be sent to the federal Centers for Disease Control and Prevention to be confirmed. Anyone found to have come into close contact with the patients will be monitored for 14 days for fever and respiratory symptoms, following Centers for Disease Control and Prevention guidance.
All four of those people were home in isolation and recovering, Montana Gov. Steve Bullock said in a call with reporters Saturday. 
Montana has about 850 tests for COVID-19, the disease caused by the coronavirus, available and anticipates receiving more, Bullock said. By Saturday evening, 166 people had been tested in Montana. Testing is done at the discretion of a person's medical provider.
On Saturday the governor's office said its state lab will now be open seven days a week, including this Sunday with the Montana Highway Patrol transporting samples.
Late Friday the state Department of Public Health and Human Services made the decision to keep the state lab open Saturday, though Wade Johnson, the CEO of St. Peter's Health in Helena, said that information wasn't clearly communicated to his facility.
On Saturday early in the afternoon, Johnson said his incident command center at the hospital had not been notified the lab was open. He called the lab directly and got a voicemail message saying the lab was closed, and a messaging service operator also told him the lab was also closed, Johnson said.
St. Peter's was going to hold all samples from over the weekend and not send them over to the lab until Monday, Johnson said, but ended up sending them in on Saturday after getting more clear information from the state.
Johnson said he understood that in challenging situations it can be hard to communicate quickly and accurately, but that misunderstandings hampered the testing process in Helena.
"It's a concern for us because time is being wasted and resources are being wasted while we're waiting," he said. "It is not my intention by any stretch of the imagination to throw anybody under the bus, and these are unusual circumstances and unusual times, but it is my hope communication can improve."
The governor's office said Saturday that public health workers are working around the clock and that the last-minute decision was not likely communicated as thoroughly as it should have been. The director of the state health department spoke to Johnson Saturday and a courier picked up the samples, the office said.
The laboratory communicates with its response network partners over email, and sent out information Sunday to make sure facility labs know the state lab will be open seven days a week. A message also went out over the Health Action Network alert network.
Hospitals in Billings said they've had good communication with the state lab. 
"The state lab is in direct contact with our laboratory at Billings Clinic so usually the results are sent to the laboratory first and then the medical technicians are instructed to contact infection control practitioners or me directly for the results," said Dr. Neil Ku, an infectious disease specialist at Billings Clinic. St. Vincent Healthcare said it has an infection prevention nurse communicating with the state.
The CDC does not update its website with case numbers over the weekends, but a database from the New York Times showed Saturday at least 2,443 in all but one state have tested positive and at least 50 people have died.
Bullock signed an executive order declaring a state of emergency on Thursday. The order gives Bullock increased ability to mobilize state resources and take action such as shutting down schools or events. It also gives access to $16 million in state emergency funding.
At the federal level, President Donald Trump declared a national emergency Friday, which opens $50 billion in funding to states. Montana's Disaster and Emergency Services (DES) is discussing with the Federal Emergency Management Agency what funding will be available to Montana.
The state also opened a phone line, email address and website for the public to get more information about the virus in Montana.
The state has opened a phone line at 1-888-333-0461 for people with questions or concerns about the virus in Montana. There's also an email addres, covid19info@mt.gov, and website at covid19.mt.gov. 
Concerned about COVID-19?
Sign up now to get the most recent coronavirus headlines and other important local and national news sent to your email inbox daily.