Montana's Steve Bullock, the only Democratic governor to be reelected in a state Donald Trump carried in 2016, is running for president.
In announcing early Tuesday morning, Bullock made history in the Treasure State. He is the first Montana politician to run for a major party's nomination for president.
While his challenge is large as the 21st Democrat to announce a 2020 presidential run, he begins a compressed eight-month dash to the Iowa caucuses with optimism and determination.
In an exclusive interview, he told Lee Newspapers Monday that "I'm excited about what we can do." Noting that the effort would be a grueling challenge for both him and his family, he said, "We have been talking about it for quite awhile. After I won a second term as governor, we thought that would be it. But if I can add something to this race to make sure that the next generation has it as good or better than I did, and heal some wounds in this country, we all believe it will be worth it."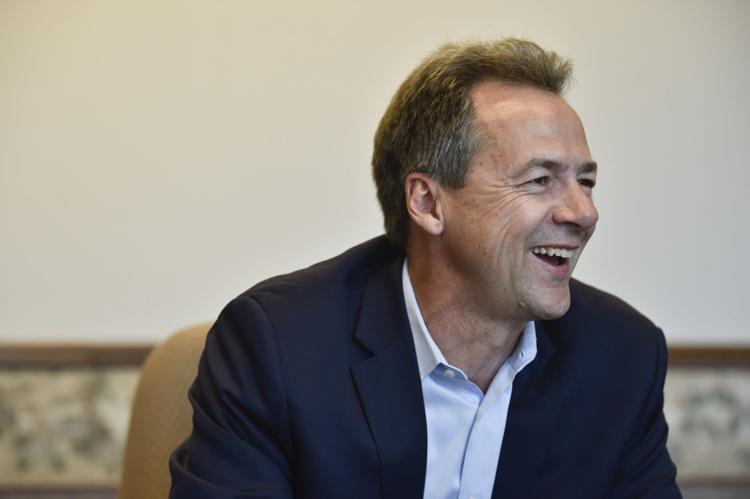 Bullock acknowledged the challenge of the tight timetable, but said he had no other choice — he had to stay closely engaged with the Legislature during the session that just ended. And he touted the results.
"I had a job to do," he said simply. "If I hadn't been making sure that 10% of our population retained its health care, that college in Montana remained affordable, and that we became the third state in the country to enact a foreign money campaign spending ban, I wouldn't have been doing my job for the people of Montana."
Larry Sabato, director of the University of Virginia Center for Politics, author of "The Kennedy Half-Century" and one of the country's most respected political scientists, said Bullock's record gives him credibility.
Although "It's awfully late to get in and raise enough money and grab enough media," Sabato said Monday, "Getting elected in a Trump state is no small matter."
Bullock said his fate "is in the hands of the voters," but he believes he has a certain advantage in relating to Iowa voters.
"There are a lot of similarities between Iowans and Montanans," he said. "Our states are ag-based. We care about clean air and clean water. And we care about making opportunities available in rural areas."
"What I hear and what I feel," talking to voters in Iowa and elsewhere, Bullock said, "is that they want to make sure we can win."
He said, "I believe I bring something to that," referring to his reelection, and to his track record of working with Republicans to get things done in Montana.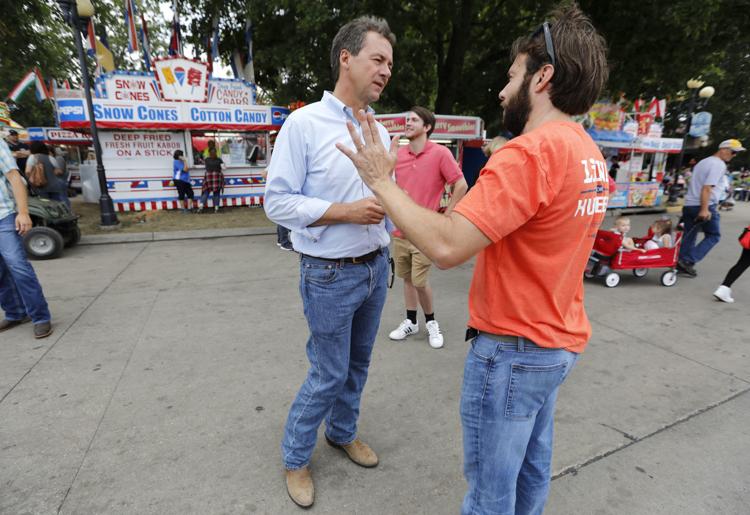 Bullock acknowledged that working together with Republicans in Washington is not the same as finding a working coalition in the Montana Legislature.
You have free articles remaining.
"I'm not so naïve as to think it will be easy," he said. "But I remember in 2015, when we were at the height of the anti-Obamacare wave, and I went to Choteau. I had lost that county by 30 percent — the Koch brothers mailed every household a picture of me with Barack Obama — but I went, and I listened, and people said, 'If we lose this hospital, we lose this town.' And that was reason enough for a Republican legislator" to support Medicaid expansion.
Bullock said the priorities he would bring to a presidency are clear.
— "First and foremost we have to break the leash that dark money and corporate money has on the political system. Everything else can't be addressed until we can do that," he said. "When we start to curb the incidence of outside money in campaigns it will make everything easier."
He said, "I go back to the first George Bush address when he said 'We'll handle the greenhouse effect with the White House effect.' But now 30 years later most of the GOP can't even acknowledge (because of donor pressure) that climate change exists."
— Next, he said, "It will be a priority for the next president to restore America's role in the world, recognizing that in the last few years we have shaken our allies and created added instability.
— "We also are living in a time where a fair shot at the American dream doesn't exist for so many people. ... Most people don't believe that they can do better than their parents or their grandparents did, and that's not right," he said. "We need to be better at training, better at providing opportunity."
— "Climate change itself needs to be recognized and addressed," he said.
— "I'd add one more priority," he said. "Trust in government is at the lowest point in my lifetime. ... divisiveness is at a high point. If we can't bridge some divides, heal some bonds, it will make progress in every other area that much more difficult."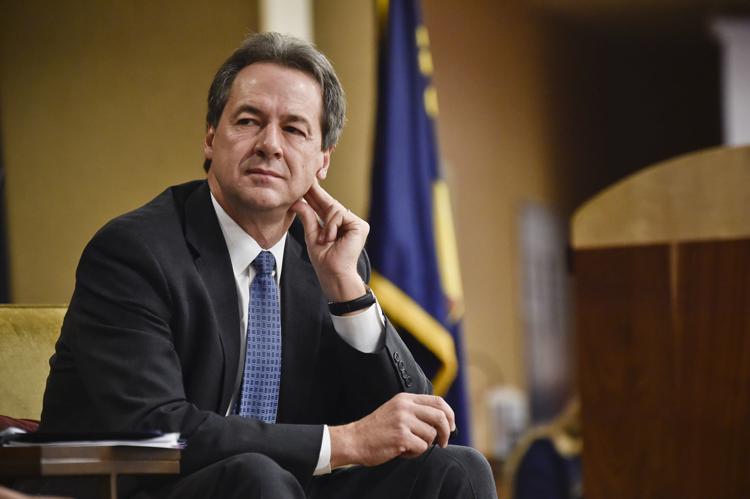 Bullock pledged that he would "not take any super PAC money," and that he would rely on individual donations.
While acknowledging he starts out behind some other candidates in fundraising, he maintained, "I don't believe this election will be won by the candidate who raises the most money. I believe it will be won by the candidate who makes the greatest connection with voters and does the work on the ground."
Bullock cited his crossover appeal. He said that some people look at him oddly when he points out that 25 or 30% of those who voted for him in 2016 also voted for Trump.
He said that sort of reach is vital in 2020. "What's most important in this election is making sure that we win back the states that Trump carried, like Wisconsin, Pennsylvania and Michigan, states where we once did well.
"If we don't, we won't win."