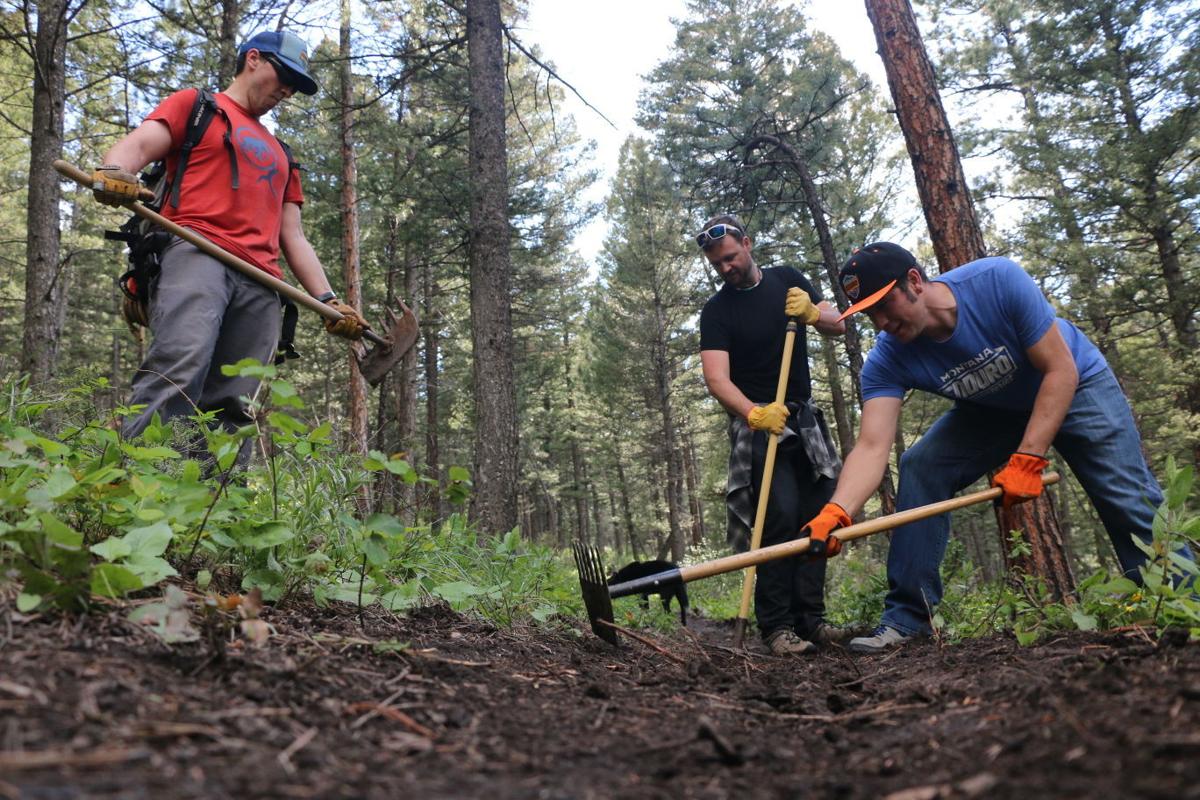 The Montana Bicycle Guild is asking to intervene in a federal lawsuit in support of a major Forest Service project near Helena.
The guild filed its unopposed motion to intervene Wednesday in support of the Forest Service's Ten Mile-South Helena Project in a lawsuit filed by Helena Hunters and Anglers Association and the Montana Wildlife Federation. The association and federation allege that the agency's decision to use heavy machinery to log and thin in inventoried roadless areas violates federal rules and will harm wildlife and that trail designations and construction were improperly permitted.
The project calls for logging, thinning and prescribed burning on 17,500 acres near Helena. Goals primarily focus on wildfire concerns, with the aim of creating safe places to insert firefighters and reducing a wildfire's potential severity. A smaller aspect of the project includes trail designations and construction, which has drawn some criticism -- and now lawsuits -- over concerns of drawing mountain bikes into roadless areas.
The association and federation's lawsuit was recently consolidated with a separate and much broader lawsuit filed by Alliance for the Wild Rockies and Native Ecosystems Council. While the first lawsuit only challenges work in inventoried roadless areas, the second lawsuit challenges the entirety of the project and calls for it to be halted due to allegations of inadequate environmental analysis and impacts to wildlife.
You have free articles remaining.
The guild is challenging the trail portion of the lawsuit. The group contends that multiple trails in the project area have been used for decades by mountain bikers and notes that the project decision prohibits mountain bikes from leaving designated trails. The project officially designates two trails that have seen traditional bike use as well as construction of two multi-use trails in the Jericho and Lazyman Gulch inventoried roadless areas, the guild says.
"We are not taking the decision to enter into this litigation lightly," Denny Palmer with the guild said in a statement. "This case is extremely important and has the potential to throw out years of collaborative work to reduce fire risk, protect the water supply of the greater Helena area, as well recognizing and designating important trail connections between Helena's South Hills and the broader landscape."
Palmer takes issue with the characterization of the trails by some as "mountain bike" trails, noting that they are open to hikers and equestrians as well. The lawsuit also damages the incentive of groups like the guild to engage collaboratively with the Forest Service, he believes.
Because the projects are consolidated, the guild will respond to arguments made by both original lawsuits.
Reporter Tom Kuglin can be reached at 447-4076 @IR_TomKuglin