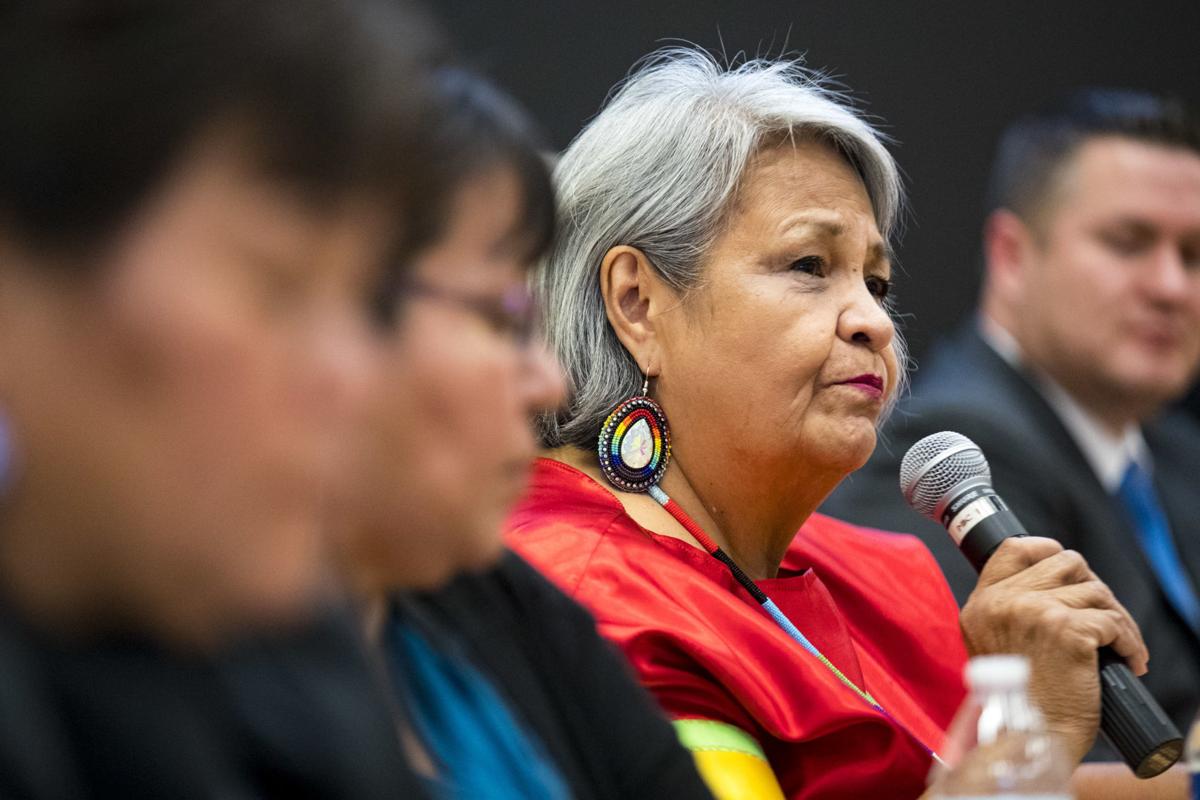 Paulette Not Afraid choked up as she talked about her great-niece Selena Not Afraid.
The young woman had been missing for 20 days in January before her body was found about a mile from where she had apparently walked away near Hardin. County officials say she died of hypothermia.
On Thursday during a task force meeting in Billings to address the high number of missing indigenous people, Paulette Not Afraid expressed frustration at the inaction she saw with local and federal law enforcement during the investigation into Selena's disappearance and death.
"I don't think that's fair to any of our children, to us or our tribes," Not Afraid said.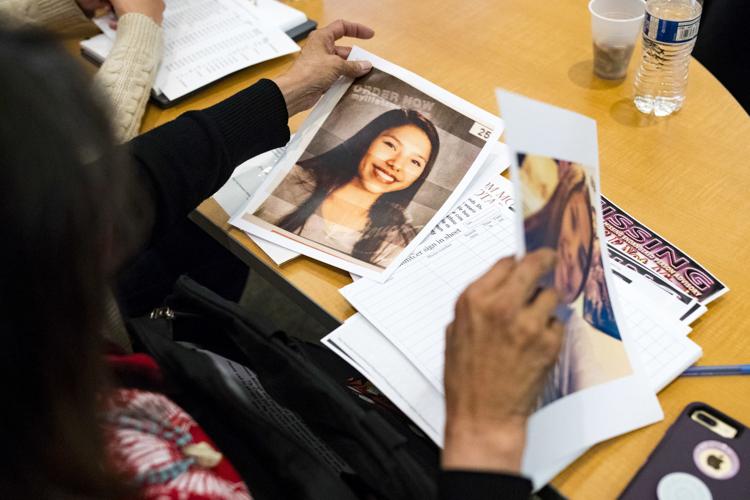 Montana's Missing Indigenous Persons Task Force met Thursday and Friday in Billings. The task force was created by the Looping in Native Communities Act, or LINC, passed in the state Legislature in 2019. It was created in response to Montana's high number of murdered and missing indigenous people. 
In Montana, Native Americans make up 6% of the overall population, but consistently account for more than 27% of missing person cases. Data from Montana suggests that of the 148 people reported missing, 40 — or 27% —were Native American, according to the Montana Department of Justice. 
The state task force, which is in its first year, aims to break down jurisdictional barriers between different law enforcement agencies and increase reporting and investigation into missing indigenous people.
Task force members include leaders from each tribe, as well as the deputy attorney general Melissa Schlichting, LINC coordinator Tina Chamberlain and the DOJ missing persons specialist Misty LaPlant.
The bill also provided $25,000 in grants to be awarded to a tribal college to create a database of missing Native Americans.
MMIP moves to the federal level
Since the task force was first created in June, the issue has seen more national attention with high-profile missing persons cases and the creation of a federal task force and initiative. 
In November, President Donald Trump passed an executive order creating a federal task force on Missing and Murdered Indigenous People, nicknamed Operation Lady Justice. Attorney General William Barr co-chaired the order, and created an MMIP initiative in November. 
Barr's initiative established FBI Rapid Deployment Teams, like the Child Abduction Rapid Deployment team that assisted the Big Horn County Sheriff's Office in Selena's search, as well as other specialized teams upon the local investigation agency's request. 
The task force is meant to examine issues facing missing person investigations and analyze existing databases, among other duties. If it isn't renewed, the task force's term will dissolve in 2 years, after submitting a final report to the president.
Barr's initiative establishes 11 new MMIP coordinators to serve 11 states. Ernie Weyand is Montana's coordinator and the first coordinator to be hired. During Thursday's meeting, Weyand outlined his role in Montana and nationally.
Weyand will work with federal, state, tribal and local agencies to "facilitate engagement" between the groups, he said. 
He and the federal task force aim to develop protocols and procedures for new and unsolved cases in a variety of ways, including examining initial responses for missing people.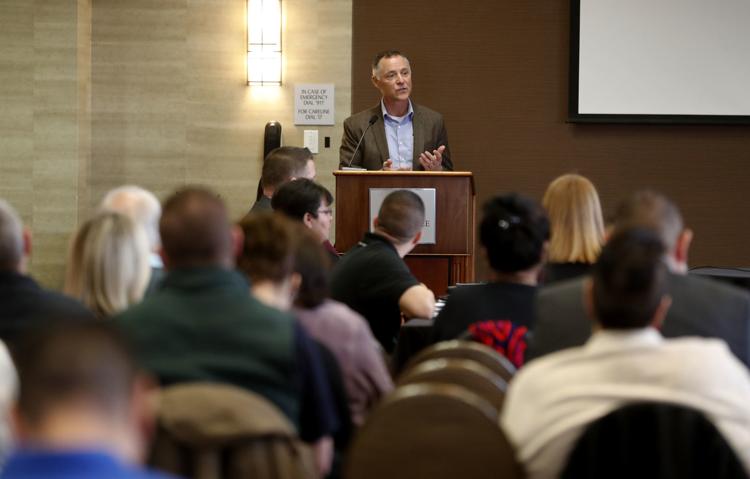 "What does that initial response look like from law enforcement and supporting agencies?" Weyand asked, during Thursday's meeting.
Selena's uncle, task force member and chairman of the Crow Tribe Alvin "A.J." Not Afraid expressed frustration at how law enforcement initially responded to Selena's case. 
"I do feel that their reactive responses were not as professional as I thought they should be," Not Afraid said.
A.J. Not Afraid pointed out safety issues with volunteer searchers, and questioned how the federal task force could improve local agencies who may lack resources or experience to handle missing person cases.
Weyand said the federal task force will be analyzing those breakdowns between agency levels and look into training local agencies.
A.J. Not Afraid's frustration mirrored other community members in attendance on Thursday who said they haven't seen real change in how missing person cases are handled.
The Gazette has covered several cases in which community members have been frustrated at the apparent slow-moving investigations that seem bogged down by protocols and jurisdictional laws. 
Jurisdiction
Which agency investigates a missing person depends on where the person was last seen. On the reservation, tribal police or the Bureau of Indian Affairs investigate crimes. There the FBI has jurisdiction to help in serious criminal investigations.
Off the reservation local agencies, like a police department or sheriff's office, are often the lead investigator. Local agencies may request help from state resources, and special assistance from the FBI as a result of Trump's executive order.
The almost "non-existent, imaginary boundaries" are more often walls to effective response, Weyand said. Going forward, his and the federal task force's role will be in examining initial responses, and when and how additional resources are sought.
The state has been doing that for almost a year now, but no clear solution has been identified. The state task force will issue a report in September to the State-Tribal Relations Interim Committee outlining its findings. 
Even when federal or state organizations are called in, they are often limited to what they can actually accomplish, said FBI agent Steve Payne. The FBI can't just swoop in and solve everything.
"It's not appropriate for us to come in like we all see in the movies and TV," Payne said. "We don't do that in real life. We don't do that because it's not the right thing to do, and because in these types of cases we don't have the jurisdiction or resources to do that."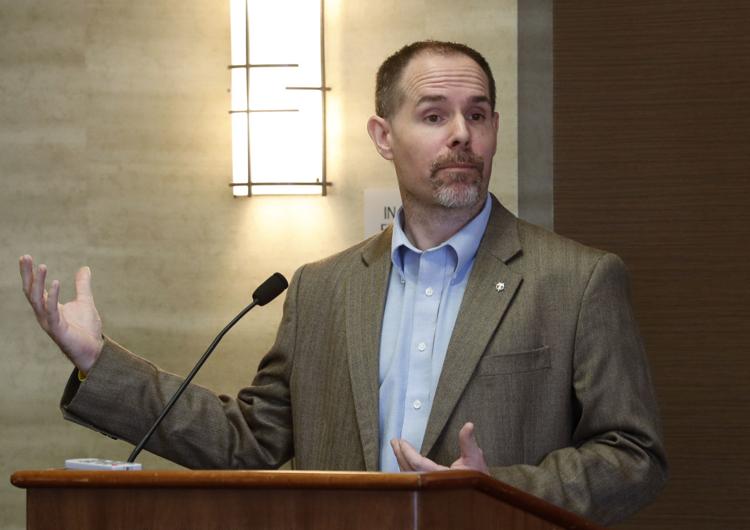 The other barrier is that these requests must come from the investigating agencies, said Gary Sedar, Crime Information Bureau chief under the DOJ. All local sheriffs and police chiefs know these resources are available but sometimes fail to request help, Sedar said. 
"Sometimes, we reach out and say 'Hey if you need any help we're here, just let us know,'" Sedar said. Local agencies are not required to request assistance. 
Weyand said he thinks the federal task force and national attention will bring positive change.
"There's a tremendous amount of awareness on this issue," Weyand said. " ... This isn't something that's new to Indian Country. We're starting to get the attention that certainly this issue deserves."
Paulette Not Afraid and other community members still see there's a long way to go toward improvement.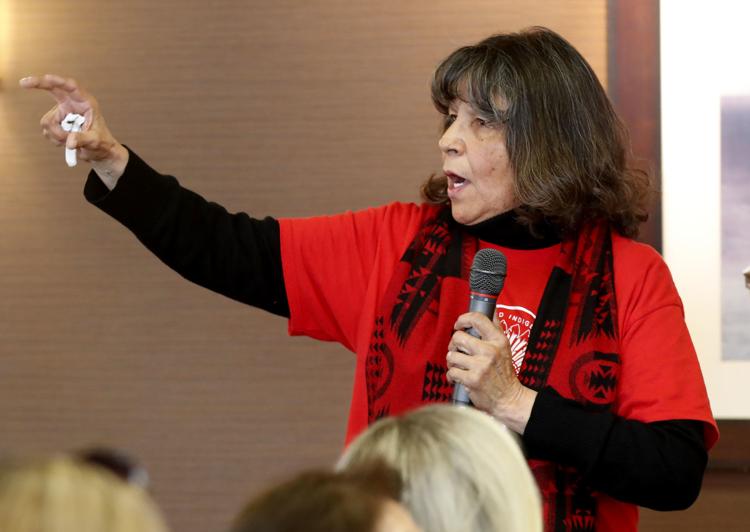 "How long is it going to take for the FBI to come?" Paulette Not Afraid said. "They say jurisdiction is the problem, but when are we going to change everything where we are all on the same level when a phone call rings?" 
Be the first to know
Get local news delivered to your inbox!