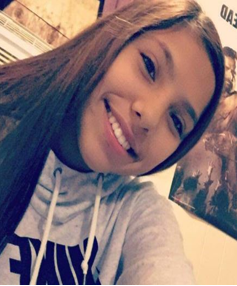 As temperatures dipped below freezing Monday, family and volunteers packed up their temporary search command at the rest stop where Selena Not Afraid was last seen. Thirteen days after she was last sighted, the family said they would put faith in the FBI.
"We continued to search all weekend. We never quit," said Selena's auntie, Cheryl Horn. "But yesterday we got a good briefing (from law enforcement). … We got to sit and answer questions and we were reassured that they are here. The FBI are here."
A specialized Child Abduction Rapid Deployment team from the FBI joined the search for the missing girl on Jan. 8. Selena was last seen on New Year's Day, when she reportedly walked away from a rest stop along I-90 between Billings and Hardin.
Since then, family, volunteers and law enforcement have been searching the area near the rest stop daily. Searches have included helicopters, thermal drones, K-9s, and ground searches on foot, by ATV and on horseback. 
Horn, who has been at the rest stop continuously for almost two weeks, said the family felt like it was time to pack up.
She, and other family members, have been working to bring awareness to light up social media with Selena's flyers and keep the pressure on investigators, she said.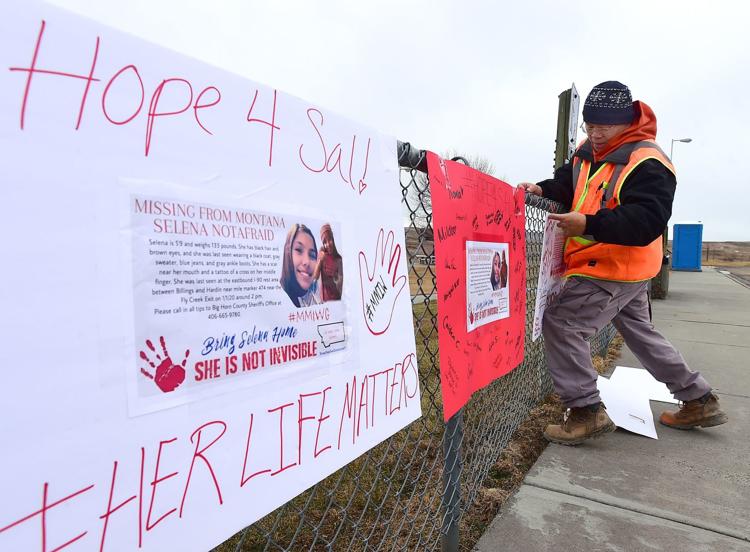 You have free articles remaining.
"The FBI is here, and the search is officially to the point where we can go home. The awareness is here," Horn said Monday. 
The Big Horn County Sheriff's Office, which is the lead investigating agency, did not return phone calls seeking updates Monday.
On Saturday dogs combed areas near the rest stop, and K-9 searchers would continue into Monday, Big Horn County Sheriff Lawrence Big Hair told The Billings Gazette on Saturday.
Horn said volunteers and searchers are still on standby, if and when the FBI calls for more ground searchers.
"We're still going to need volunteer searchers, but we're waiting for designated areas (by the FBI) for us to search now," Horn said.
Until then, time spent at home would be used to continue spreading awareness about Selena and other missing people in Montana, Horn said. 
"You might see Selena, but there are a bunch of girls and boys standing right behind Selena that we can't see. And they're slowing peeking out," she said.
But volunteers and family who have scarcely left the rest stop since Selena went missing earned some time off, she said. 
"We're not officially done, our crew, just doing a little bit of self-care. I told them to go home, or get a motel room. Rest," Horn said.