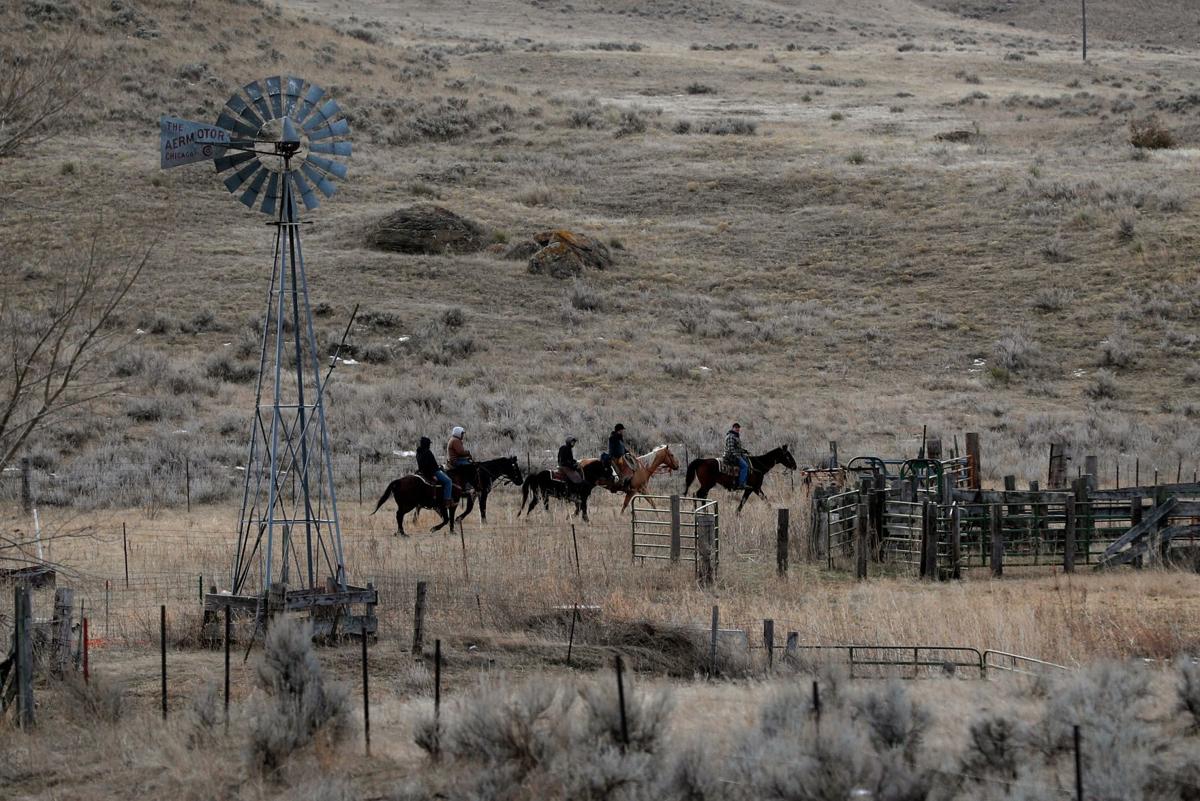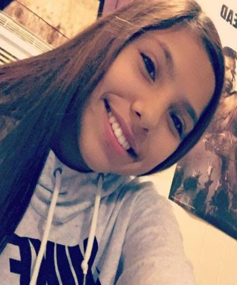 The body of missing teen Selena Not Afraid was found Monday morning within a mile of the I-90 rest area where she was reported last seen, according to Big Horn County Sheriff Lawrence Big Hair.
Foul play is not suspected, the sheriff said in a press release.
Federal law enforcement agents found Selena's body around 10:30 a.m., approximately three-quarters of a mile to a mile southwest of the mile marker 474 rest stop, where she was last seen, the sheriff said.
"Please keep Jackie, Leroy and their extended family members in your thoughts and give them the time and space to grieve and come to grips with this terrible loss," Big Hair wrote.
Selena's mother is Jackie Big Hair, and her father is Leroy Not Afraid.
Selena's auntie Cheryl Horn said she woke up with a gut feeling that today they'd bring Selena home. 
"All this time I didn't feel heaviness. I didn't feel frustration," she said. "Today I felt it." 
But more than anything it's relieving to have her home, she said. On social media, Horn expressed gratitude to those who helped search for Selena. 
"We're thankful," she said. "Without everybody we wouldn't be able to still stand strong. Our heart is broken, but our prayers are answered." 
Selena, 16, had been missing since New Year's Day. Two days later, Big Hair said her disappearance "was beginning to look suspicious."
According to Big Hair, Selena was last seen driving from Billings to Hardin in a van with five adults — two men and three women. Selena was the only youth in the van, Big Hair said. She had been in Billings for a New Year's Eve party and had gotten a ride the next day.
You have free articles remaining.
Big Hair said the van broke down at the truck stop. Selena and a woman got out while the driver worked to start the van, according to the missing person's report.
When the van restarted, the driver was worried it would break down again and drove off without Selena and the woman, Big Hair said. According to Big Hair, the woman with Selena had asked the driver to wait.
A relative arrived to pick them up 10-15 minutes later, but only the woman was at the rest stop, according to Big Hair.
She told officers Selena had walked off into a nearby field. She was last seen around 2 p.m.
Early in the investigation Big Hair said that information from the people in the van wasn't lining up. 
"Some of their stories have been conflicting," he said, of the people who were reportedly driving Selena to Hardin.
Since then, searchers have been combing the area in search of the missing teen. 
Searches were conducted by helicopter, thermal drones, K-9s, on foot, by ATV and on horseback. A specialized Child Abduction Rapid Deployment team from the FBI joined the search for the missing girl Jan. 8., to assist the Big Horn County Sheriff's Office which led the investigation. 
Selena's family and friends had gathered at the I-90 rest stop for nearly two weeks, providing water and supplies to search groups and working to keep the public's attention on the case.
Volunteer searchers packed up their temporary search command at the rest stop a week ago, on Jan. 13, as temperatures dipped below freezing and the FBI continued to assist the investigation. 
Big Hair said it was a Department of Interior search team that found Selena's body during a "systematic grid search" of an area southwest of the rest area.
Big Hair thanked all the agencies and volunteers involved in the search, as well as those who donated food and water for the searchers and their family.
An autopsy had not yet been scheduled Monday, but Big Hair said it would likely take place Tuesday or Wednesday.