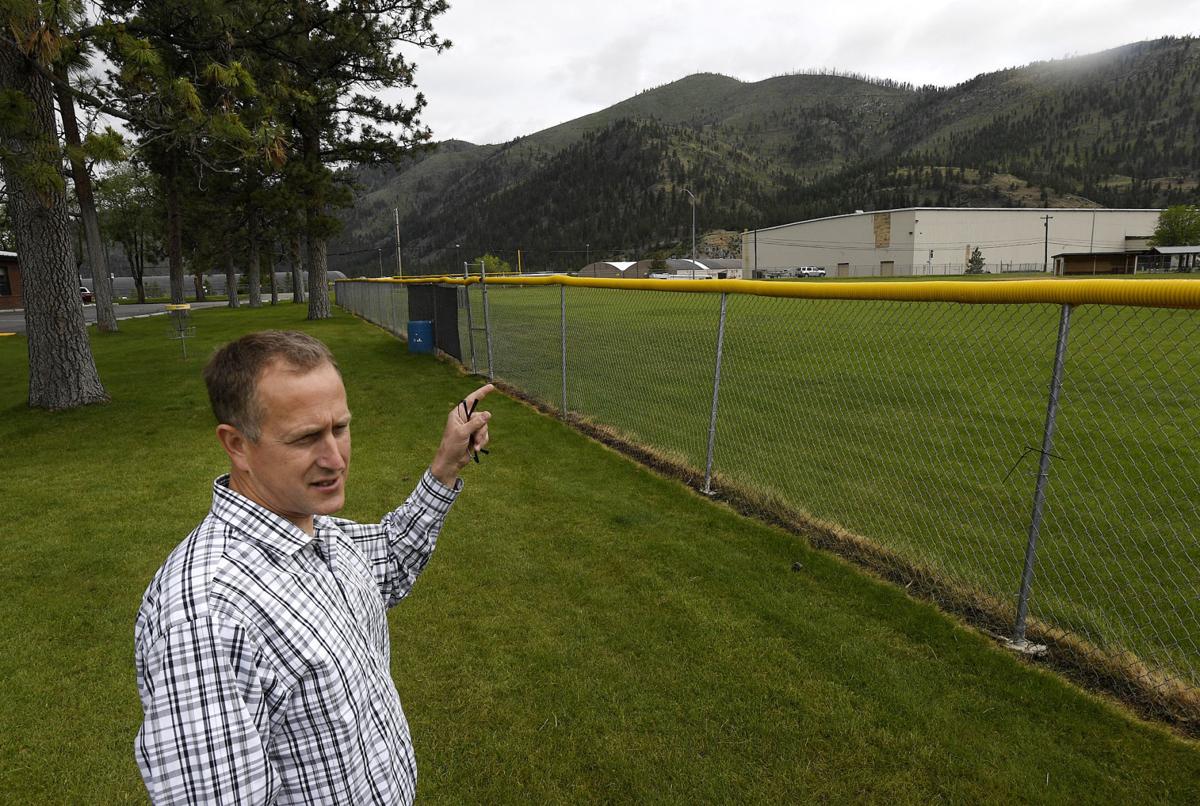 New or expanded cryptocurrency — or Bitcoin — mining operations could be limited in Missoula County under temporary emergency interim zoning that will be discussed during the commissioners' June 14 meeting.
On Monday, commissioners said they don't know what action, if any, they'll take on the measure. But they hope that public comments made at the meeting will help chart a path forward amid concerns over noise, the amount of energy used by the cryptocurrency mining operations, and how that energy consumption could affect consumers.
"We definitely need to find more information. I want to hear the pros and cons," Commissioner Cola Rowley said. "What the staff put together is fantastic, but I want more information from outside people, and I see that hearing as a way of getting that."
Two commercial-scale cryptocurrency mining facilities currently operate in the county, and electric utilities that operate in Missoula County say they're receiving quite a few inquiries from other mining firms.
Attorney Jaymie Bowditch, who represents Project Spokane — one of the companies operating a cryptocurrency mining operation in Bonner — said his clients have two main concerns about the possible interim zoning. They're worried it would limit expansion possibilities, and that it would regulate a particular type of business.
"To be blunt, the potential for this interim zoning — they are significantly concerned with it," Bowditch told the commissioners. "They're worried about the breadth and authority to regulate businesses through zoning."
Bitcoin was the first cryptocurrency, created in 2009, and is the most widely used. Mining involves using large blocks of computers to solve complex mathematical puzzles, and successful miners are paid in cryptocurrency and listed on digital public transaction ledgers. It's a digital currency, with a value Monday of $7,537, down from a high of about $15,800 in December 2017.
Montana is an attractive location for cryptocurrency mining operations because of low electricity rates and a cool climate that helps keep the computers from overheating.
However, mining a single bitcoin takes as much electricity as it does to power the average American household for two years. Another way to look at it is that the amount of electricity consumed by bitcoin operations worldwide could power more than 6 million households.
Missoula County lists five concerns with cryptocurrency mining operations. Those include:
• Noise pollution from cooling equipment, which could cause stress-related illness;
• An increase in greenhouse gas emissions, which could add to climate change;
• Increased electric rates for other utility customers;
• The possibility of a fire safety hazard;
• The production of electronic waste that contains heavy metal and carcinogens.
Neighbors near the Bonner bitcoin mining operations have voiced concern over the hum of the hundreds of fan blades operating in a warehouse. Last month, after a sometimes-explosive meeting, the Missoula Development Authority Board declined to release $135,000 in Tax Increment Financing funds to purchase less noisy blades, as well as undertake sound engineering work.
Commissioner Jean Curtiss said she's not sure if the concerns fall under the authority that allows them to create the emergency interim zoning.
"I think we need more information before we decide this … we need to know the population growth needs for power, those kinds of things," Curtiss added.
Deputy County Attorney Matt Jennings also noted that entities like the Public Service Commission are in charge of setting rates, except for local co-operatives.
"I don't know the co-ops' opinions and how they'll protect their customers, but they are totally autonomous from the county," Jennings said.
Be the first to know
Get local news delivered to your inbox!