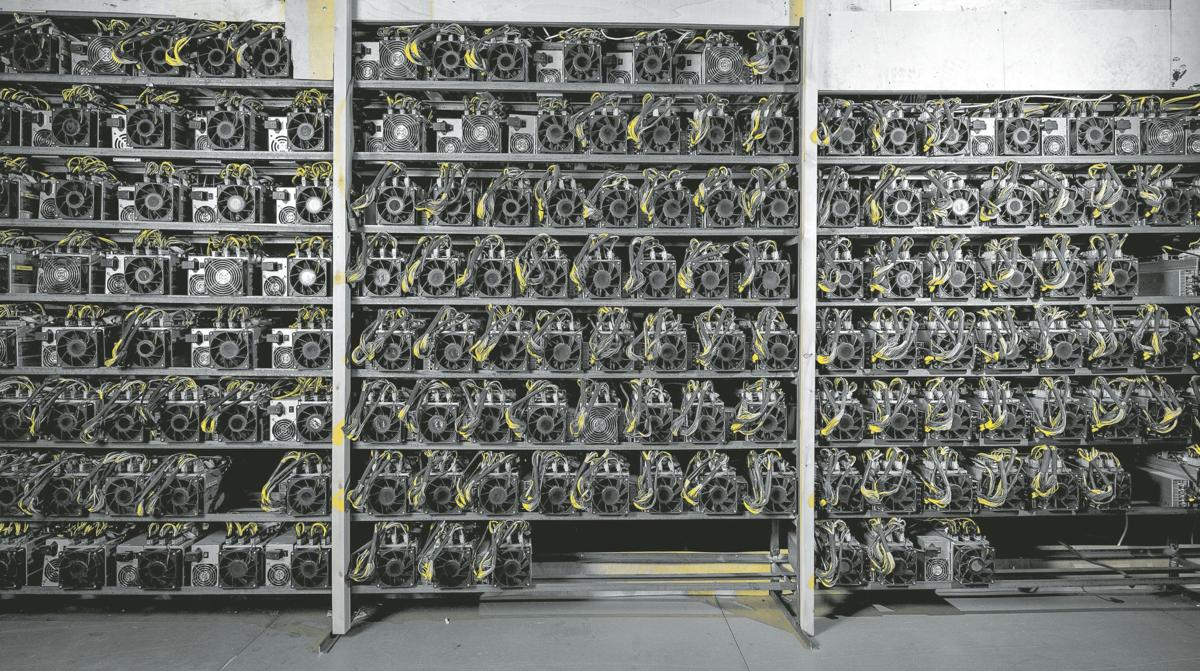 The Missoula County Board of Commissioners voted unanimously Thursday to extend interim zoning regulations on cryptocurrency mining for one year.
The regulations were set to expire on April 3, but the extension will now last until April 3, 2021.
"We are continuing to investigate this issue and this zoning and may ultimately propose it as permanent zoning," said Jennie Dixon of Community and Planning Services.
The county did not make any new changes to the regulations that they adopted last April. The regulations aim to address the impacts of cryptocurrency mining, which include excessive energy consumption, noise and electronic waste.
The county estimated that a cryptocurrency company called Hyperblock, located in the Bonner mill industrial zone, currently uses as much electricity as one-third of all homes in the county.
"This zoning is not aimed any particular business but rather to get control of the crypto-mining industry energy consumption countywide," Dixon said.
Dixon also said the regulations are not meant to be a moratorium but are needed in order to meet a city-county resolution pledging to use 100% clean energy by 2030.
The regulations require all new or expanded cryptocurrency companies to purchase or build new sources of renewable energy to offset 100% of their energy demands, in addition to limiting cryptocurrency mining operations to industrial zoning districts.
The county approved extending the regulations after a public hearing during a commissioners meeting Thursday. Members of the public were able to call in, and 47 comments supporting the regulations were submitted earlier.
During the phone hearing on Thursday, a lawyer for Hyperblock commented that the commissioners' ability to impose emergency regulations should not apply to climate change and that the company "is not in any way contributing to climate change in our jurisdiction."
The only other person to comment during the call was Gary Matson of the Milltown area, who spoke in support of the regulations. Matson said he understood the comments from Hyperblock's counsel "that it is hard to conceive of the emergency situation because it's not happening immediately," but drew a parallel with the coronavirus pandemic.
"Just as coronavirus, it's a prolonged consequence where if we don't act immediately to lower our demand for electricity and introduce renewable electricity, our planet is going to be degraded tragically in the future," Matson said. "It is an emergency. It's just not one that we can perceive on an hour-to-hour basis like the virus."
Matson said he feels cryptocurrency mining operations are harmful because their excessive electricity demand takes away from existing renewable resources and creates a demand for new generation that "NorthWestern (Energy) now proposes to satisfy by constructing new fossil fuel generators."
Commissioner Dave Strohmaier said he agreed with Matson and noted that one reason the county is waiting to propose the regulations permanently is that they may change.
Dixon said the county is in the middle of revising zoning regulations, which they will roll out next year, and that because they are required to notify residents of changes by mail, it would save taxpayers money to roll all of the regulations out at the same time.
The regulations do not apply to cryptocurrency mines existing prior to April 4, 2019, as long as existing structures are not enlarged and mining operations are not extended in existing facilities.
Be the first to know
Get local news delivered to your inbox!