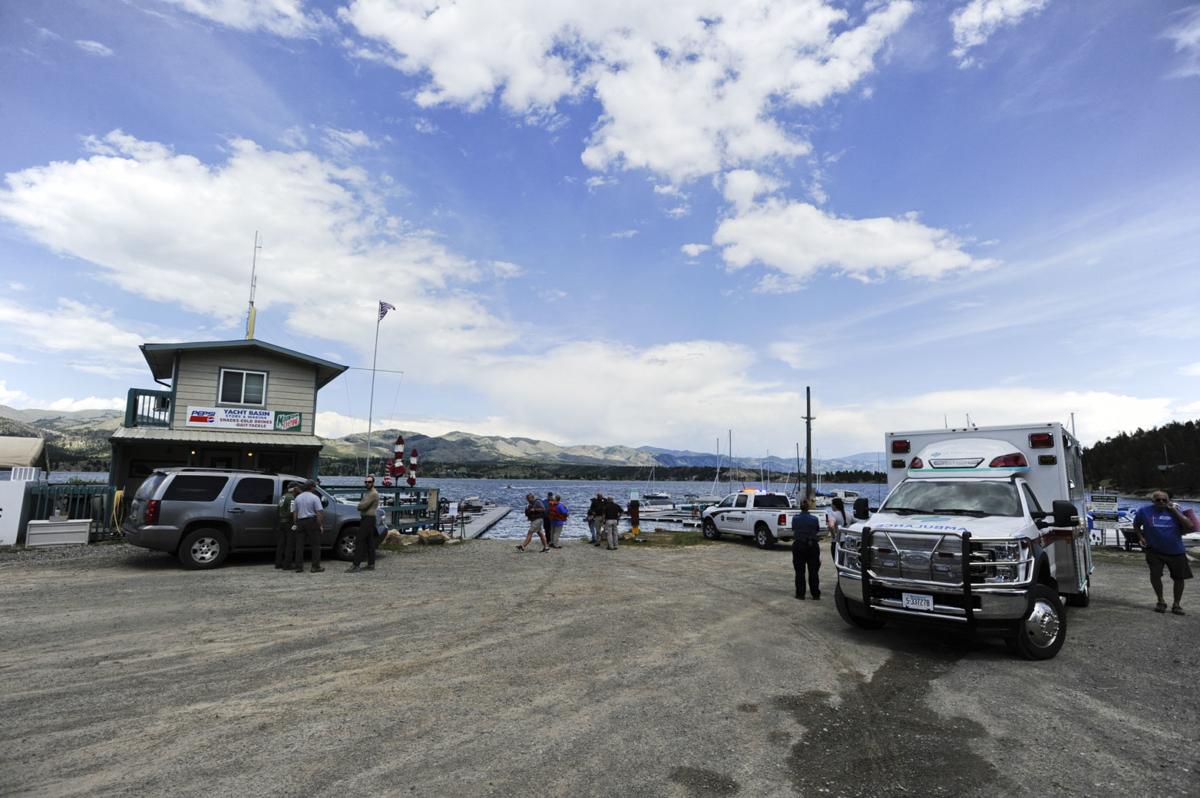 Searchers located and recovered the body of a missing diver from Canyon Ferry Reservoir on Tuesday afternoon.
A sonar team from Flathead County located the body north of Cemetery Island in the northwest section of the reservoir, said Capt. Kevin Wright with the Lewis and Clark County Sheriff's Office. Four divers with Lewis and Clark and Flathead counties were able to recover the body sometime after 3 p.m.
Officials had requested the assistance of Flathead and its sonar team Monday evening, after a search for the missing diver ended at dark. After finding the diver on sonar, a dive robot was deployed for confirmation before divers went down for the recovery, Wright said.
The diver, who is identified as a male from Massachusetts, was part of a commercial filming crew. He was in the water and apparently suffered an equipment malfunction. Another diver on the boat jumped in after him but was unsuccessful in a rescue, Wright said.
The nature of the equipment malfunction was not clear, he said.
Along with the Lewis and Clark and Flathead counties, Wright said, Lewis and Clark Search and Rescue, Montana Fish, Wildlife & Parks, the U.S. Coast Guard Auxiliary, True North Canine, iFlyBigSky and local fire departments assisted in the search. Wright extended thanks to volunteers as well as Yacht Basin, which closed its docks to assist in the search.
Lewis and Clark County Sheriff/Coroner Leo Dutton said the diver's family was still being notified, and he would not release the name of the diver Tuesday.
Reporter Tom Kuglin can be reached at 447-4076 @IR_TomKuglin
Be the first to know
Get local news delivered to your inbox!