Finding a place to hunt on the two-thirds of Montana that is privately owned can be a tricky proposition.
Whether they are a result of changing demographics, financial reasons or convenience, stories of once accessible private property being shut off recur each year. While a landowner's right to control access remains fundamental, hunters have increasingly cited the need for access as one of the biggest threats to the future of hunting in Montana.
One of the programs the state uses to push for public access is Habitat Montana, housed under Montana Fish, Wildlife & Parks. The program is simple on its face: a portion of hunting and fishing license sales goes into an account, and FWP uses it to acquire access.
But for more than 25 years Habitat Montana, with funding going to both land purchases and conservation easements on private property, has had its critics.
"Habitat Montana has been very well intended, very well conceived and been sternly if not unanimously supported by hunters and folks who want access," said Glenn Marx, executive director of the Montana Association of Land Trusts. "But it has also always been at some level of controversy as it's been implemented by the department, because it allows more government management to a degree on private land. There has always been a segment of the Montana Legislature and the Montana population who has concerns about more government in more places in more ways."
The primary criticism of Habitat Montana centers on land purchases. FWP's acquisition of entire ranches has met resistance to growing the state's estate. In 2015 lawmakers took away FWP's authority to purchase more land, restricting the account to private land easements. The purchase authority was restored last year but came with a continued legislative preference for easements.
Conservation easements are a contract between a private landowner and entities such as land trusts or government agencies. Easements come in many shapes and sizes, but typically landowners agree to limit development. In exchange, landowners may receive payment and tax incentives -- the incentives a result of depreciating the value of the property by agreeing not to subdivide. Easements may contain other provisions for public access or habitat conservation, and are often touted as a means of keeping land in agriculture.
State Board of Land Commissioners
The Horse Creek Conservation Easement near Glendive came before the Land Board after a year and a half of negotiations between the Stenson family and FWP. The Stensons agreed to allow walk-in public access, implement a wildlife-friendly grazing plan and limit development on about 15,000 acres. The cost of the easement is $6.1 million, with roughly $4.3 million of that from Habitat Montana.
The easement has become embroiled in a property rights debate after the owners of the mineral rights came forward with concerns that the easement will hinder oil and gas development. Both before the Montana Fish and Wildlife Commission and the Land Board, the mineral right holders testified that habitat protections cannot be legally guaranteed if mineral development takes place -- a stance challenged by both conservation groups and the oil and gas industry -- and that the $6.1 million price tag is too high.
FWP has defended the process and the independent appraisal that came with it. As the owners of only the surface rights, the Stensons have no legal authority to stop mineral development -- a legal principle stated several times in two public hearings and one that went without a formal challenge from either the attorney representing the mineral right holders or the Montana Petroleum Association. For their part, the Stensons say it is their private property rights, specifically the right to contract their surface rights, that are being tread upon.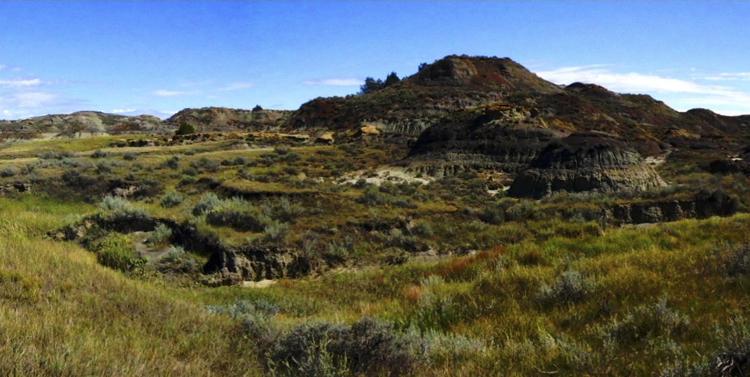 Citing a desire for more time to consider the proposal, Republicans Superintendent of Public Instruction Elsie Arntzen and State Auditor Matt Rosendale agreed with Secretary of State Corey Stapleton to indefinitely delay a vote. Stapleton stated his leeriness for contracts that go into perpetuity, and Rosendale said the five-day period between the Fish and Wildlife Commission and Land Board was too short for a full vetting.
Democratic Gov. Steve Bullock and Republican Attorney General Tim Fox dissented, with both stating that the commission had enough information to move forward.
What will the future bring?
With no specific date to reconsider the easement and the Stensons needing an answer due to a land purchase hanging in the balance, project supporters wonder about not only the viability of Horse Creek, but the future of Habitat Montana as an access program.
"By the time it makes it to the Land Board, it's already been through an incredibly rigorous review, so I feel like this is really unprecedented," said Nick Gevock, conservation director for the Montana Wildlife Federation.
Gevock says he takes the commissioners who wanted more time at their word but believes delaying a decision is concerning.
"Why would a landowner go through two years of rigorous review laid out in a popular program only to have it rejected?" Gevock asked. "It could have a very chilling effect on land conservation efforts, and I think if we start turning down easements that've been in the works for two years, that effectively kills Habitat Montana."
FWP Director Martha Williams is also worried about setting a precedent if a high-profile easement such as Horse Creek falls through due to delay or is voted down.
"I worry about a landowner that has to navigate this very public process and I hope we can come out with some clarity, because these can take years to come together," she said.
Fish and Wildlife Commission Chairman Dan Vermillion has concerns as well about the message to conservation-minded landowners and access proponents. While many organizations offer conservation easements, state-held easements typically come with a public access component.
"We spend so much time as a state talking about our hunting and fishing heritage, and we know there are certain parts where there isn't a ton of public land, so we need to create access," he said. "If a political leader is a strong believer in hunting and fishing, and almost all say they are, I have to ask, 'How do you hunt or fish if you don't have a place to hunt or fish?'"
Vermillion is familiar with the resistance to land purchases, but questions the debate over Horse Creek considering easements' largely noncontroversial history.
"We've gone through this process and the department has worked really hard with some great landowners, and everyone knows this conservation easement has zero impact on the mineral rights," he said. "So to hold this easement up on mineral rights when we're only talking about surface rights, it's mystifying to me."
Regardless of how the Land Board proceeds on Horse Creek, Marx believes that private land conservation organizations and easements remain on solid footing.
He sees Horse Creek in navigating the public process as more complicated than most easements and this Land Board appears to be taking a harder look at proposals coming before it than past boards. Requests for more time and information may require an adjustment with scheduling between the Fish and Wildlife Commission and when projects come before the Land Board, he said.
"Habitat Montana was created to accomplish a goal, and this project fits extremely well within that goal," he said. "I think the Stensons seem to be good neighbors, good stewards of the land and committed to agriculture. They want to find ways to make their agricultural operation sustainable in the short and long term, and I admire them for doing that. They approached all this with a really good faith effort and deserve an answer as soon as possible."