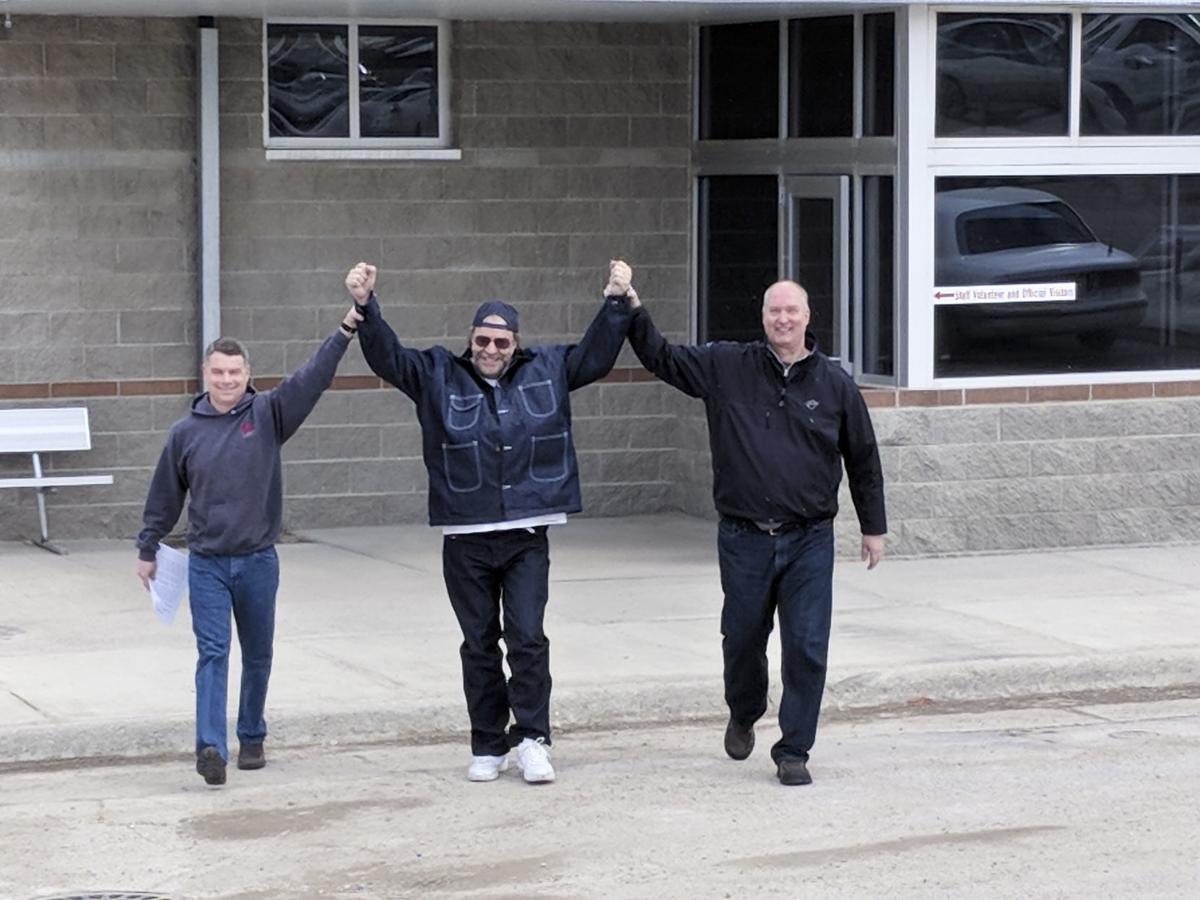 At the foot of Mount Powell, the clean smell of snow and the more evocative smell of manure commingled as wind swept into the parking lot in front of the Montana State Prison's administration building Tuesday afternoon. 
Then, for the first time in 23 years, 56-year-old Freddie Joe Lawrence emerged from the razor wire and chain link fences as a free man. Triumphantly holding his fists in the air, Lawrence was flanked by Toby Cook and Larry Mansch, two of the Montana Innocence Project lawyers who helped him regain his freedom.
On Friday, Helena District Judge Kathy Seeley vacated the convictions of Lawrence and 64-year-old Paul Jenkins in the 1994 murder of Donna Meagher. Meagher was kidnapped from a family-owned casino in Montana City and killed west of Helena, leading to the convictions of Jenkins and Lawrence in 1995.
In 2018, new DNA evidence suggested that they were not involved in the crime and a new suspect emerged. DNA evidence on a rope found at the crime scene matched David Wayne Nelson, who is serving life in prison for killing Beverly Giannonatti, 79, and her son, Greg Giannonatti, 57, in Deer Lodge in October 2015.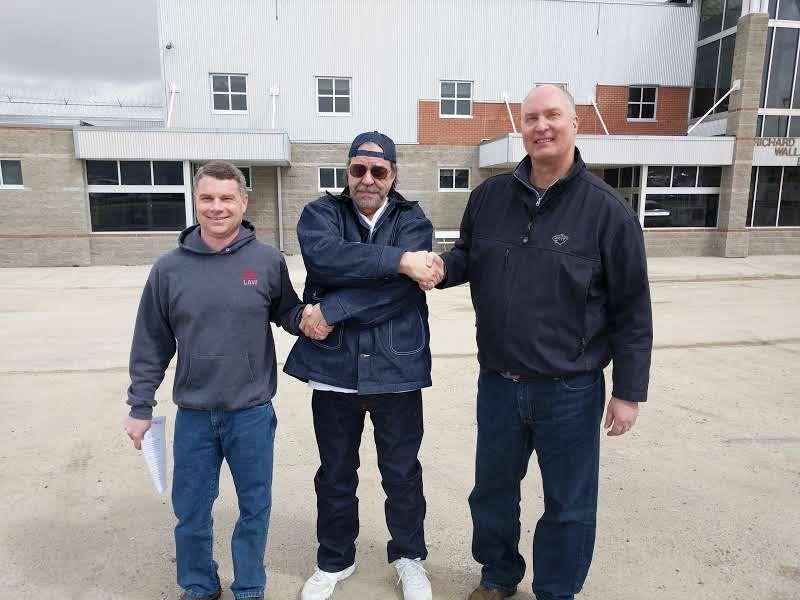 Lawrence walked away from the Montana State Prison just hours after Seeley ordered the release of Lawrence and Jenkins Tuesday. 
"This is an unusual circumstance for a release," said Amy Barton, public information officer for Montana State Prison. 
Prisoners leaving Montana State Prison are "rolled up," Barton said. As part of that process, all of their belongings are put into a box and they are given a new set of clothes before they step out into the world.
Seeley's order set several conditions for Lawrence, who will live in Missoula in housing set up by the Montana Innocence Project.
"Mr. Lawrence is released to the general care and custody of the Montana Innocence Project. We'll be monitoring him and he will follow all rules," Mansch said.
He is subject to electronic monitoring for up to six weeks until a hearing can be held on the matter. He also must not use alcohol, must stay out of bars and cannot use any drugs that are not prescribed to him. He cannot have any weapons, must undergo a mental health evaluation and follow any recommendations and look for volunteer opportunities or find a job.
Jenkins was to be picked up by family at the prison infirmary in Lewistown, but Department of Corrections records indicated he was still there Tuesday afternoon. Jenkins will live with his daughter and has similar prohibitions with regard to alcohol, drugs and weapons and must remaining law-abiding.
The Montana Attorney General's Office has yet to decide whether to again charge Lawrence and Jenkins in Meagher's murder while it also investigates Nelson, spokesman Eric Sell said. According to Cook, the state also has 60 days to file an appeal of the decision to release the two men.