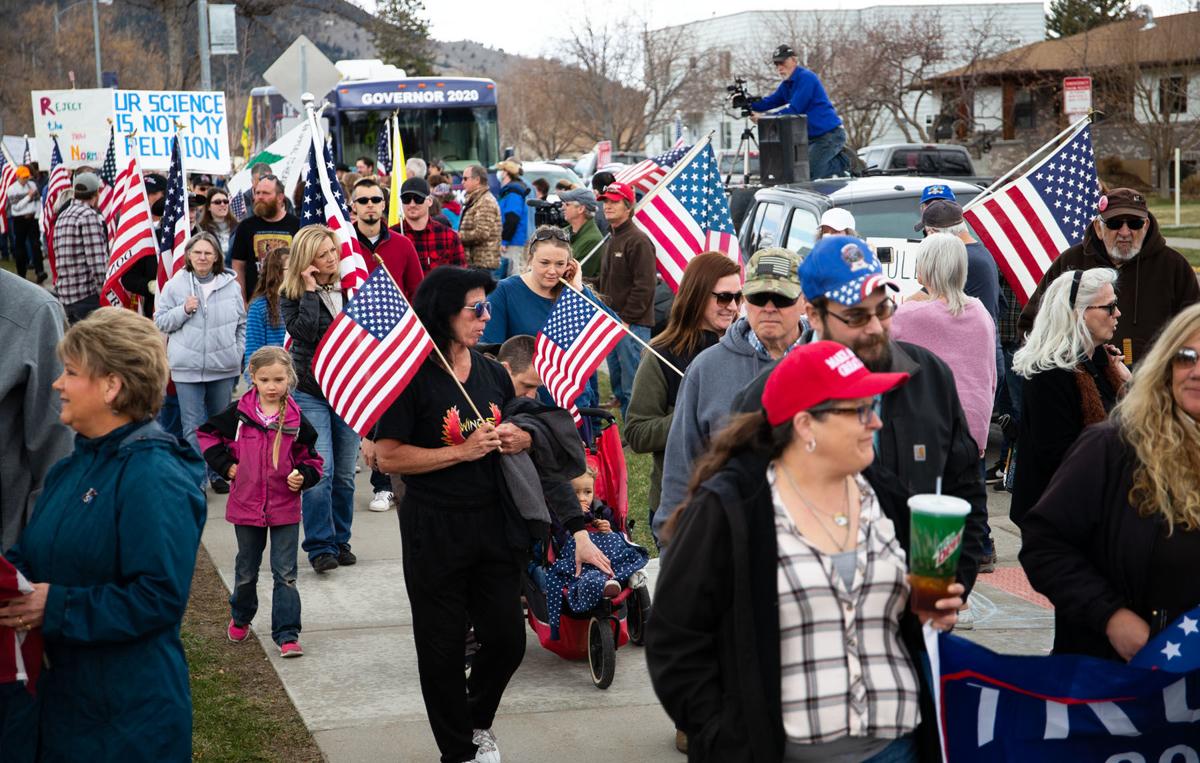 Several hundred people gathered on the sidewalks around the Montana Capitol building Sunday afternoon to protest what they believe to be overreaching restrictions aimed at mitigating the spread of COVID-19. 
Rally organizers did not have a permit to congregate on the statehouse grounds, so attendees largely stuck to its perimeter. Some participants came from as far away as Sidney. 
Since March 28, Montana has been under Gov. Steve Bullock's stay-at-home order that limits nonessential business operations and travel. Some public health officials say the restrictions have led to a decrease in new cases of COVID-19. If that trend continues, Bullock said, he will start lifting some of his directives beginning April 24.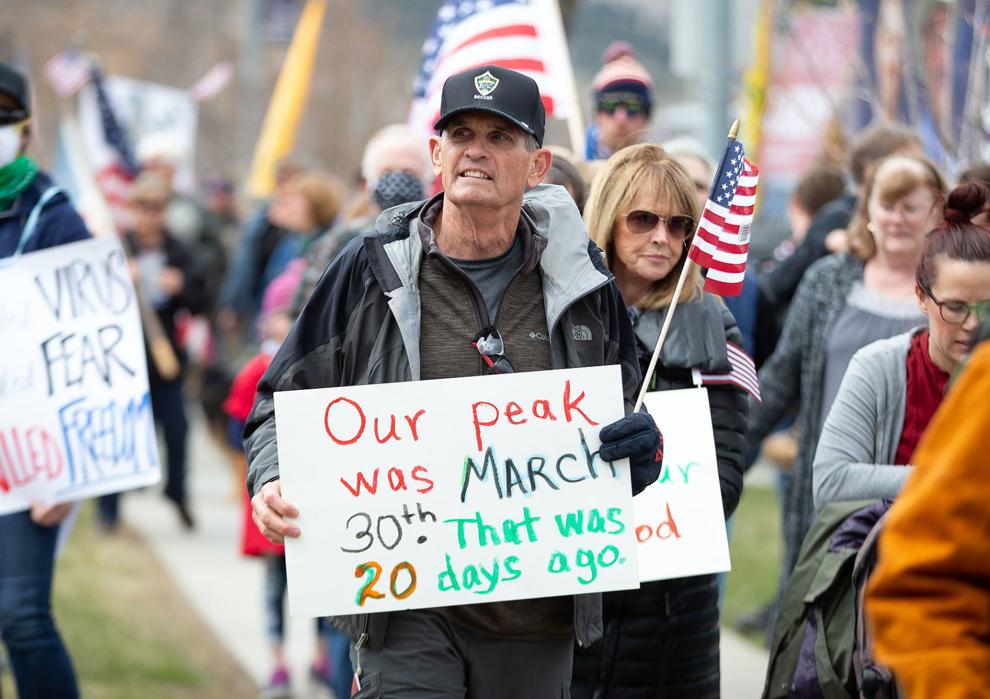 The restrictions have also caused significant financial strain, with more than 71,000 people statewide filing for unemployment by the end of last week.
"There are two sides to every story. Everyone is scared," said Butte resident Tracy Miller, who initially wished to remain anonymous but later consented to having her name published because the issue is "too important to hide."
Many in attendance expressed that they were afraid of an overreaching government, afraid for their livelihoods and afraid for their way of life.
"I believe the greater good is the 98% who will survive this," Miller said. "We trusted our medical professionals, as we should, but they overestimated. They need to retract their statements and get accurate info before people starve to death."
Public health experts in Montana have cautioned against putting too much stock into models like the popular University of Washington predictions, saying they are making decisions from local data and using several sources of modeling. Some models have shifted their predictions on the number of cases and deaths downward in an acknowledgement of measures like stay-at-home orders.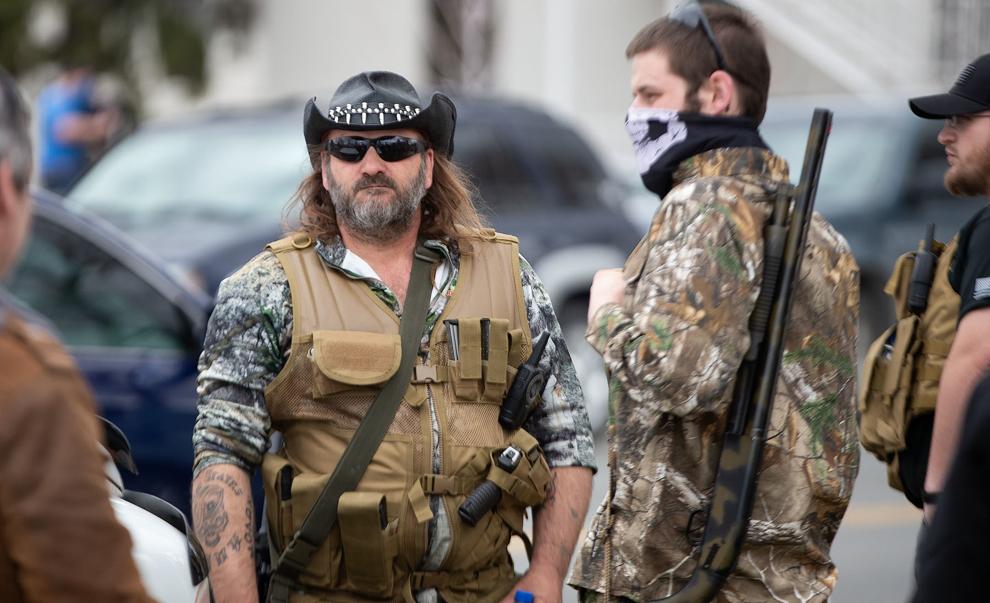 A group of three heavily armed men clad in camouflage stood in front of a pickup truck parked at the rally. Another man was grilling hot dogs in the truck's bed, handing them out to anyone who asked.
"We're here to protect our constitutional rights, our freedoms and hand out some free food," said Thomas Allen, who identified himself as a member of the Yellowstone Militia in Billings. At least three of the men traveled from Billings, which is in a county with 16% of the state's cases and confirmed community spread, to participate in the rally.
They said they were "not at all concerned" about how their attendance might affect their health, and that their only concern was the "eroding" of constitutional rights.
"Everyone is getting too used to the new normal," Allen said. "We want our country back, our rights back."
The stay-at-home directive is afforded under the Montana Constitution and state statutes.
Cassie Butler, a member of Butte High School's senior class of 2020, made the drive to Helena with her mother. Butler carried a sign around the Capitol that read "Free the class of 2020!"
"I want to show support for all the (high school) seniors losing everything over nothing," she said. "What I'm concerned about is suicide rates going up."
While public mental health hotlines have reported a spike in calls, there's no data showing a rise in suicides.
She said many of her peers are finding it difficult to cope with depression, and that their typical methods of dealing with the woes of teenage life include participating in the very activities Bullock's orders have halted.
"Usually I cope with things by singing," said Butler, a member of the school's choir.
She said her choir friends can't sing together, the athletes can't play together and the drama students can't put on a play.
"I still pray for the people who have the virus," Butler said. "But it's not so huge a deal to take it all away."
Helena Police Chief Steve Hagen said he met with organizers earlier in the week to go over his department's expectations for the event.
"Do I think everybody social distanced? No," Hagen said during a phone interview after the rally. "Given the nature of the event, we felt it was appropriate to let things go."
None of the participants were cited, Hagen said. 
"I was there personally monitoring the situation and making the decisions," he said.
Montana's protest stands in stark contrast to similar events being held across the country. Rallies in states such as Idaho and Ohio made headlines in part because of their particularly aggressive nature.
The event also served as a de facto political rally, as "Trump 2020" and other candidate signs were as prevalent as those calling for a lifting of Bullock's stay-at-home directive.
Republican political candidates from around the state had campaign vehicles at the event, including trucks promoting U.S. House candidate Debra Lamm and state auditor candidate Scott Tuxbury, an RV for governor candidate and state Sen. Al Olszewski and a tractor for U.S. House candidate Joe Dooling. State auditor candidate Troy Downing wore gloves while handing out hand sanitizer, and Americans for Prosperity set up a booth.
The event was not without its detractors.
Mike Noble walked to the rally Sunday afternoon. He attended the Women's March in January of 2017 and noted the attendance difference between the two events. The march three years ago filled the Capitol lawn and surrounding blocks, while on Sunday those who aimed for social distancing were able to maintain space between themselves on the sidewalks that surround the statehouse.
"That was a rally," Noble said. "I just think this is wrong, this wanting the state to open up. We have a pretty smart governor, I think. They're entitled to their views, I know what the Constitution and the First Amendment says, but this is dangerous. I hope these people don't come down with anything because of close contact."
On Friday, when Bullock announced the anticipated easing of restrictions, he told Montanans he understood the sacrifice they'd made to slow the spread of the virus.
Matt Kelley, the public health officer in Gallatin County, said that while COVID-19 has been incredibly deadly in the U.S., with a death count of more than 40,000 since late February, Montanans have united to keep their neighbors safe.
"I have no doubt that the measures implemented locally in Montana and by the governor to reduce the contact between people in Montana has prevented cases and saved lives," Kelley said. "I also know it's caused a great deal of disruption and pain and loss. And that's why we're moving forward toward a planned phased reopening that allows our businesses to start operating while doing everything we can to reduce the risk of having more cases and more deaths."
The vast majority of Montanans have come together to support each other, by staying home as often as possible and showing support for essential workers, Kelley said, and that's been heartening to see.
"This is going to be tough and we need to get through it together," Kelley said.
John Felton, the president and chief executive officer of Riverstone Health, the public health agency, said Montana has seen substantially fewer cases, hospitalizations and deaths than initially projected because of the measures in place.
"They're doing their part," Felton said. "I know it's extremely difficult for everybody. Every single Montanan is feeling the economic pains and social disconnectedness and physical challenges of what's been happening. But the way we've done things historically is we stand up and everyone does their part and we get through things together."
Holly Michels, a reporter for Lee Enterprises' Montana newspapers, contributed to this story.
Photos: Hundreds protest stay-at-home order outside Montana Capitol
Liberty Rally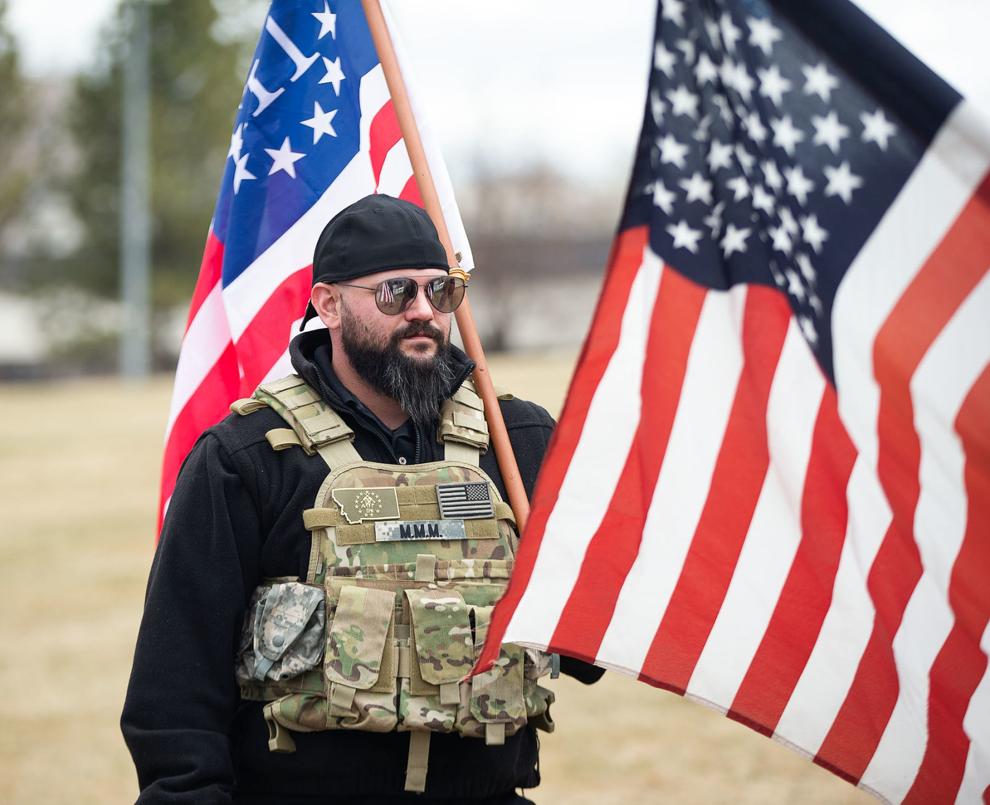 Liberty Rally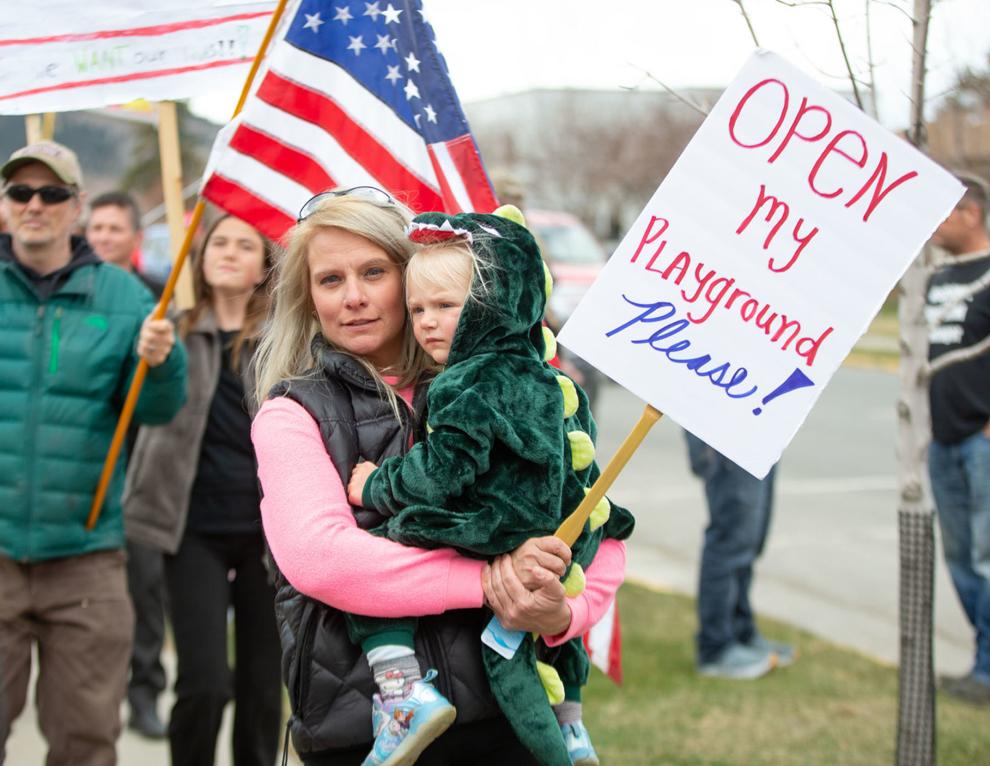 Liberty Rally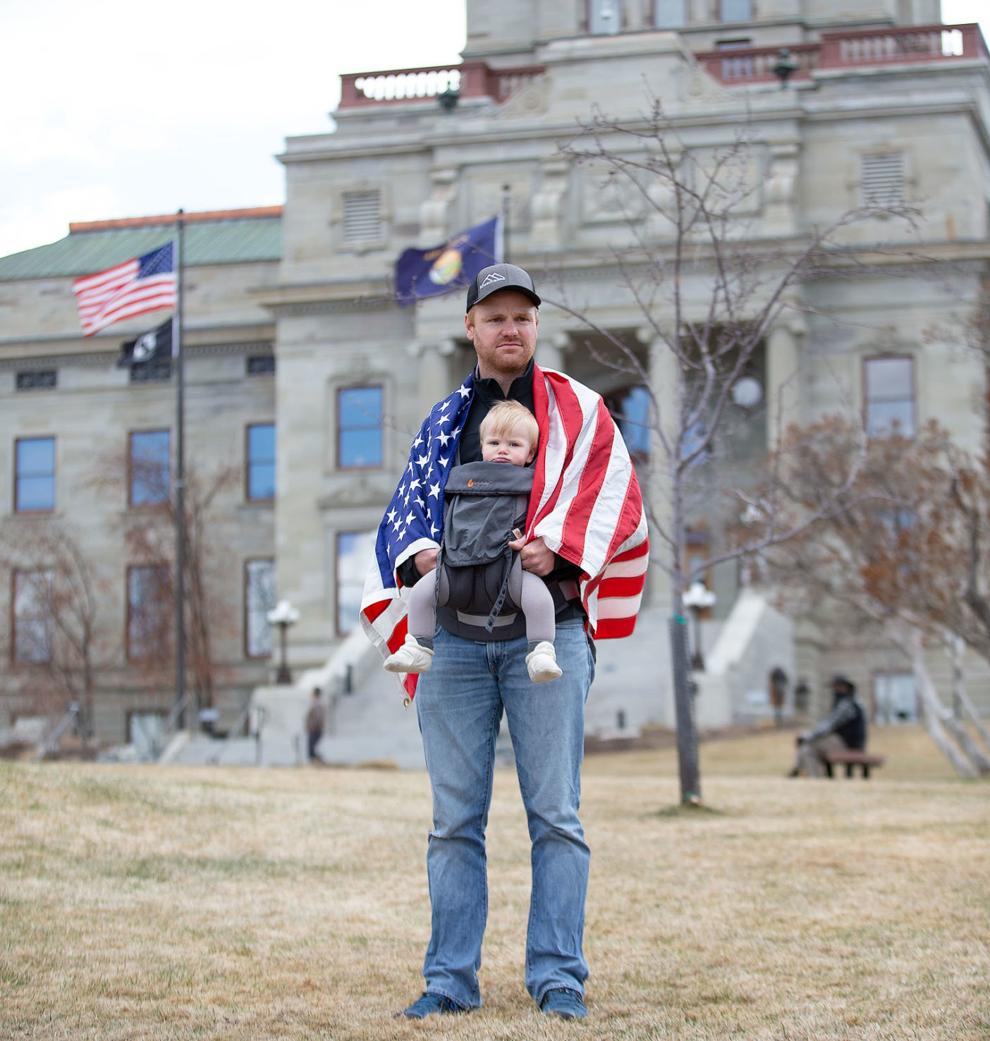 Liberty Rally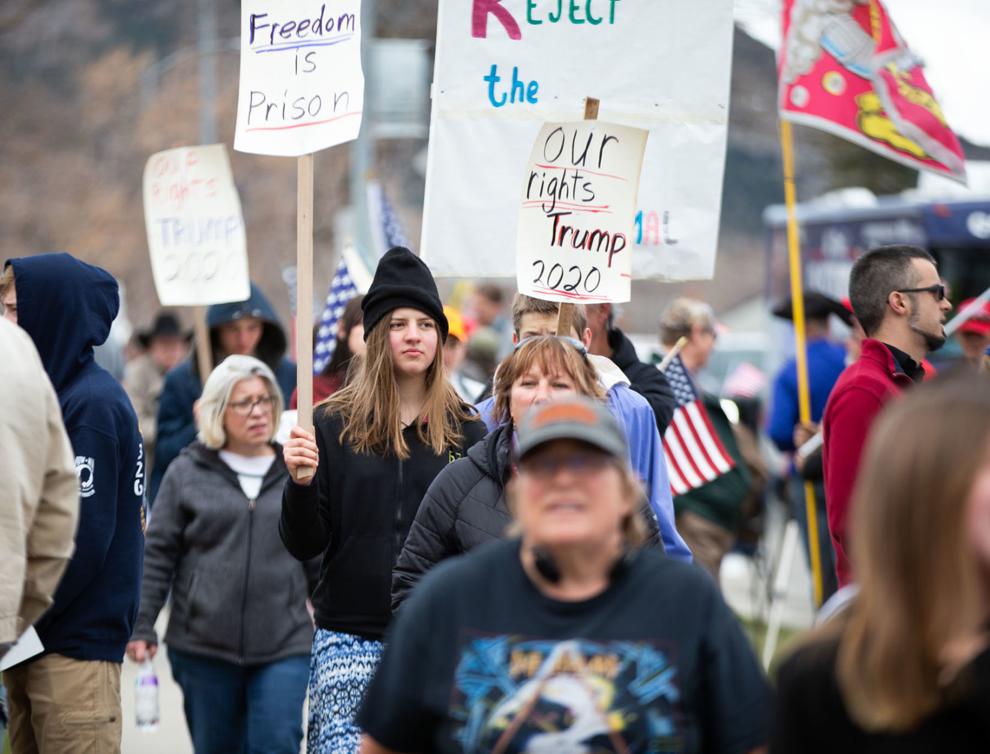 Liberty Rally
Liberty Rally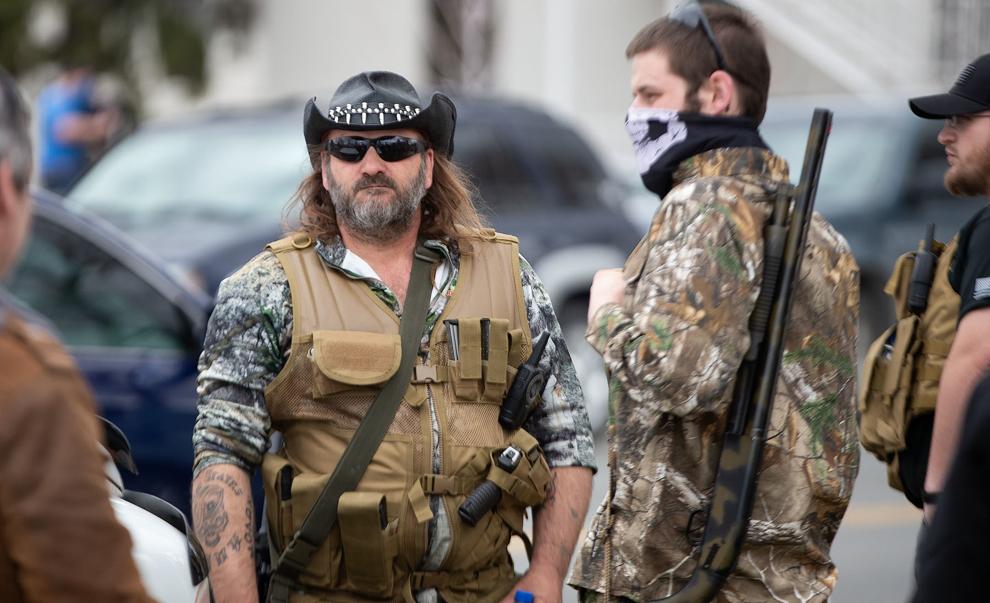 Liberty Rally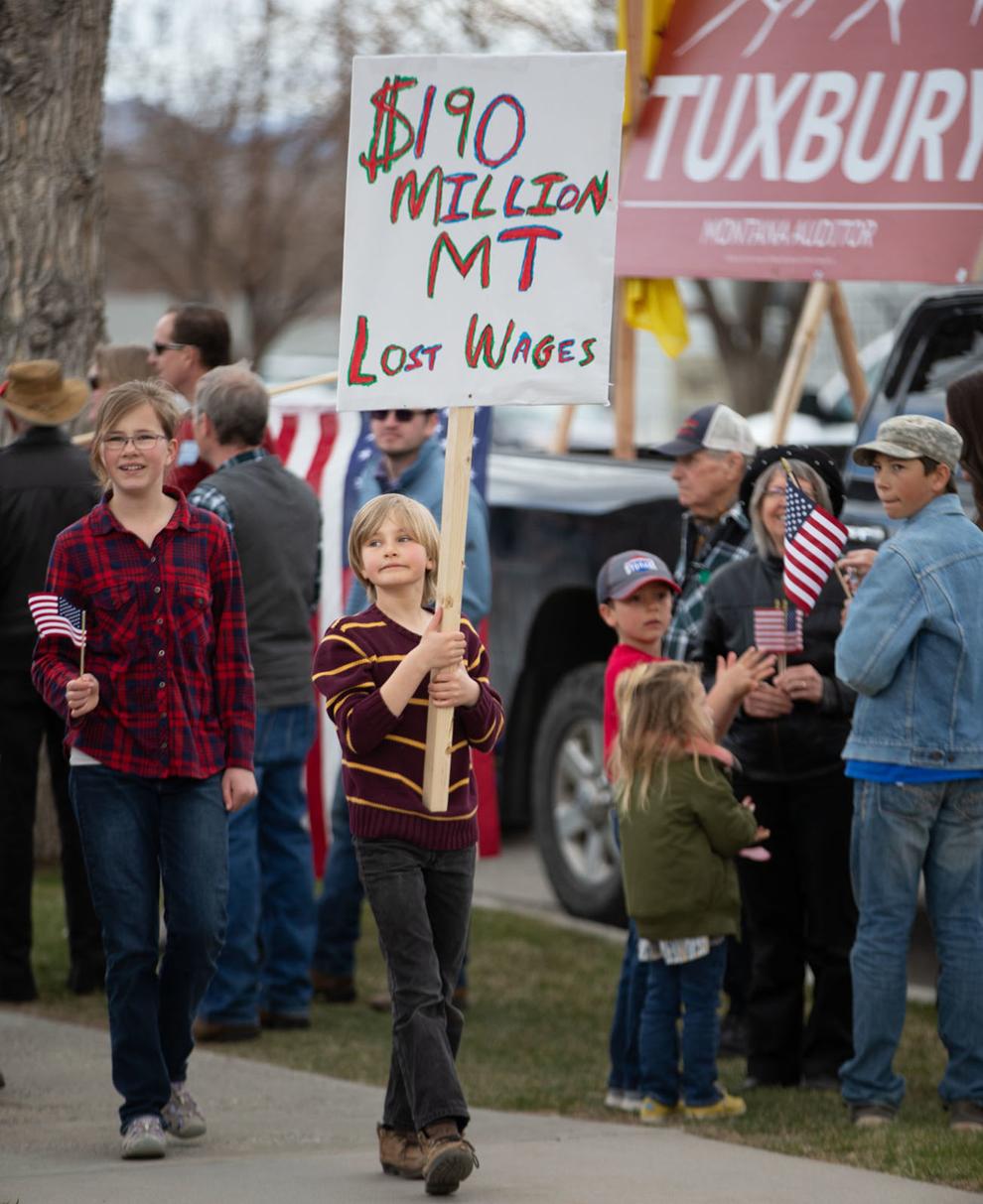 Liberty Rally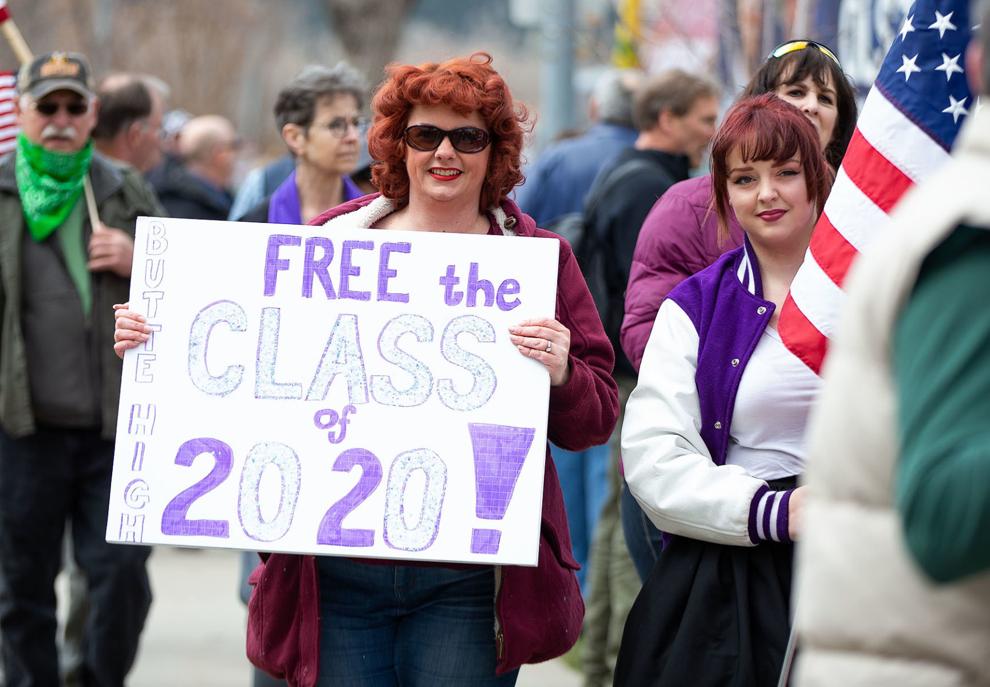 Liberty Rally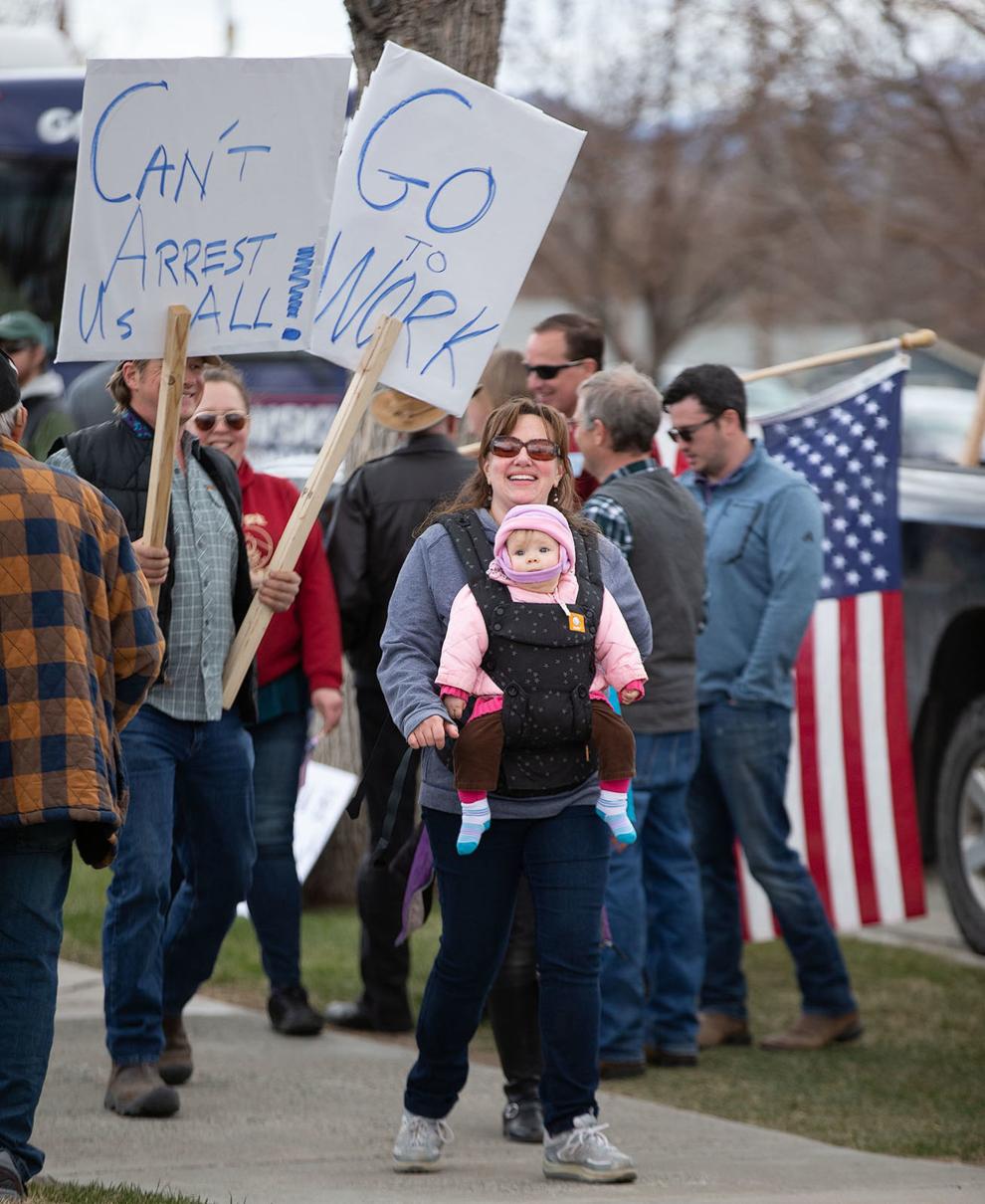 Liberty Rally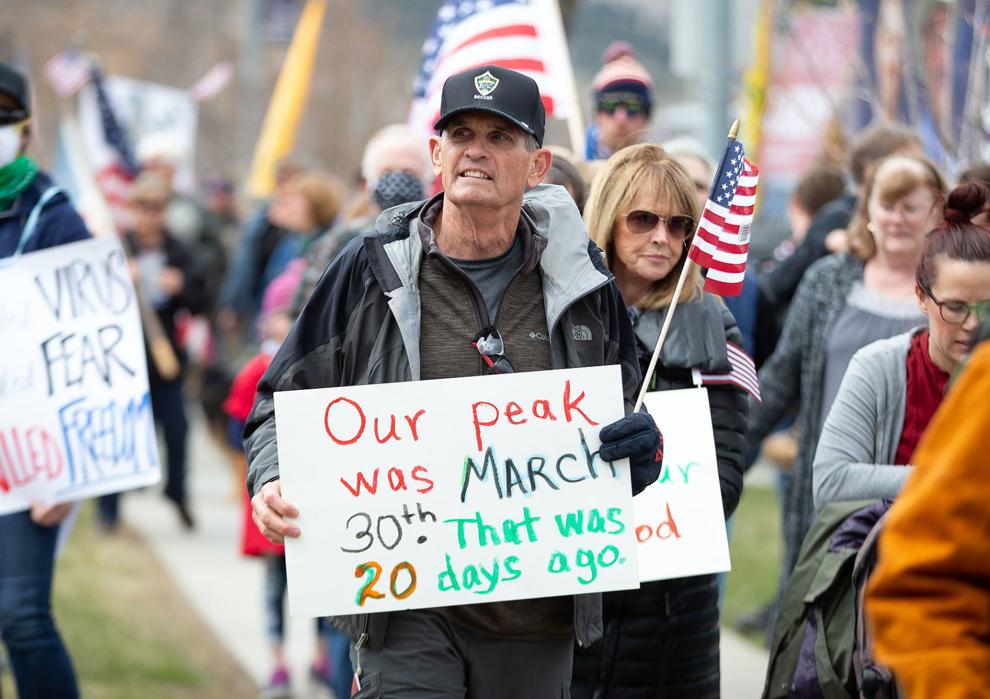 Liberty Rally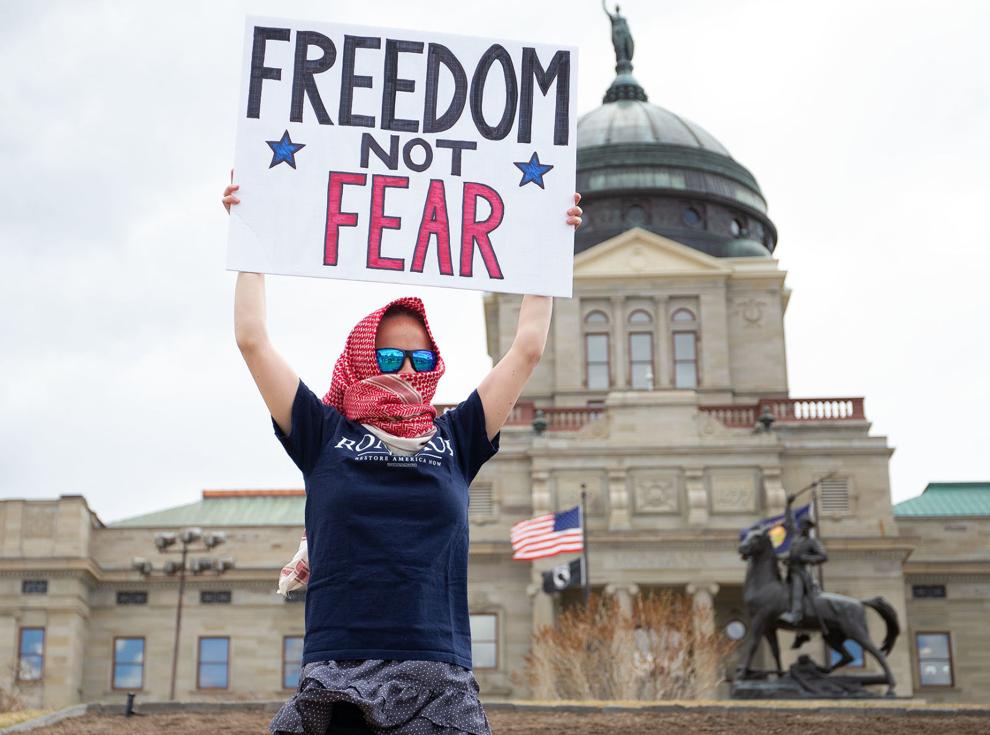 Liberty Rally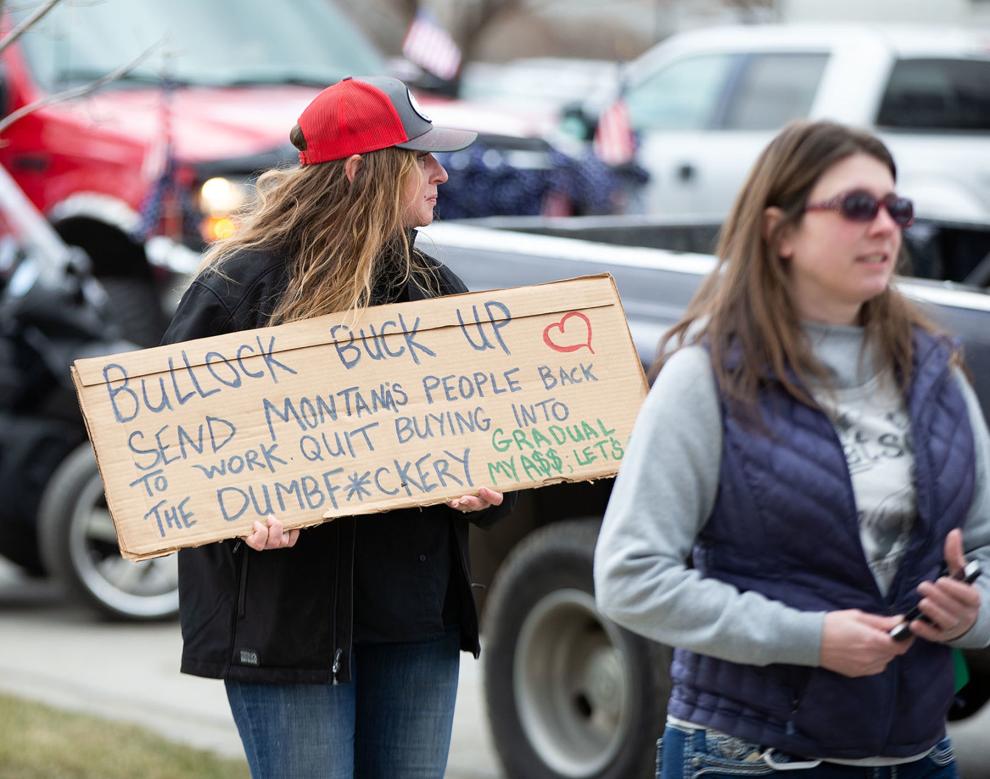 Liberty Rally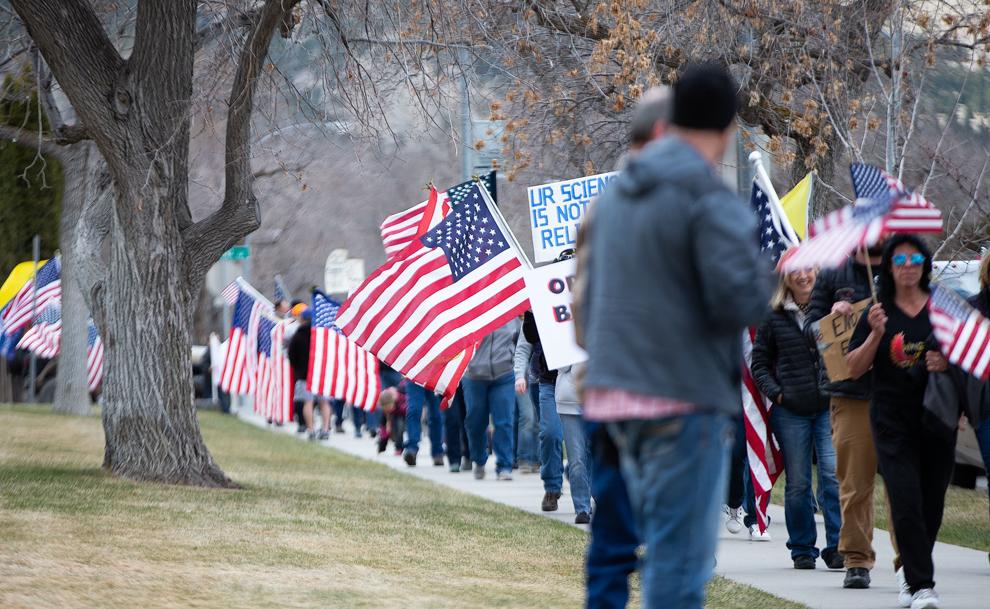 Liberty Rally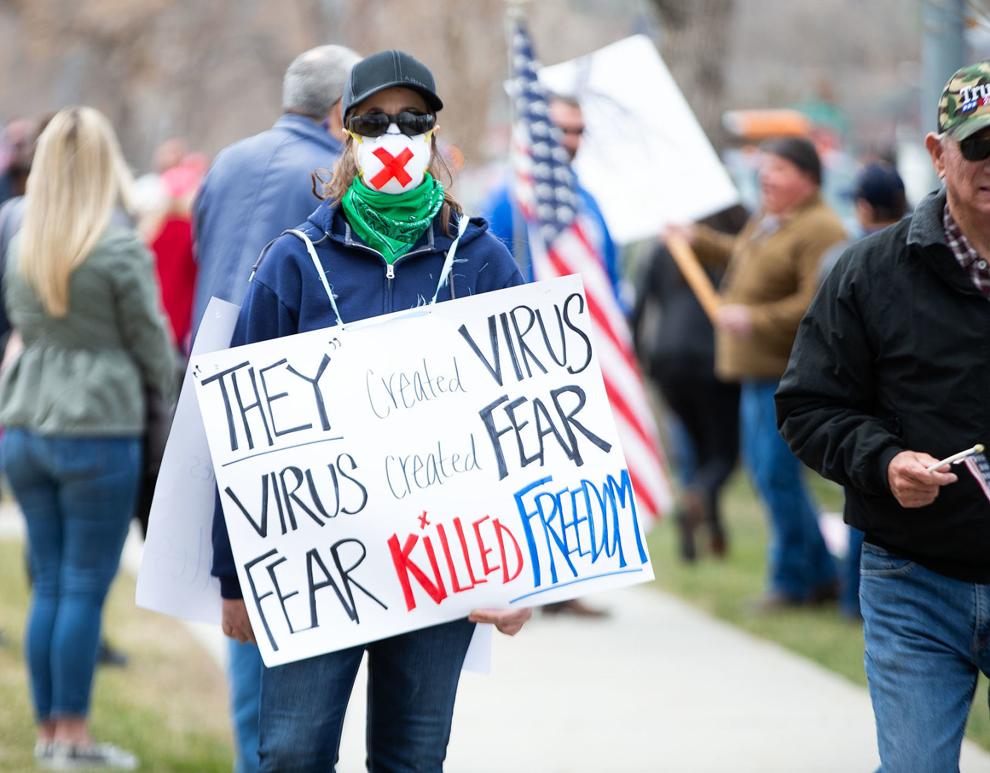 Liberty Rally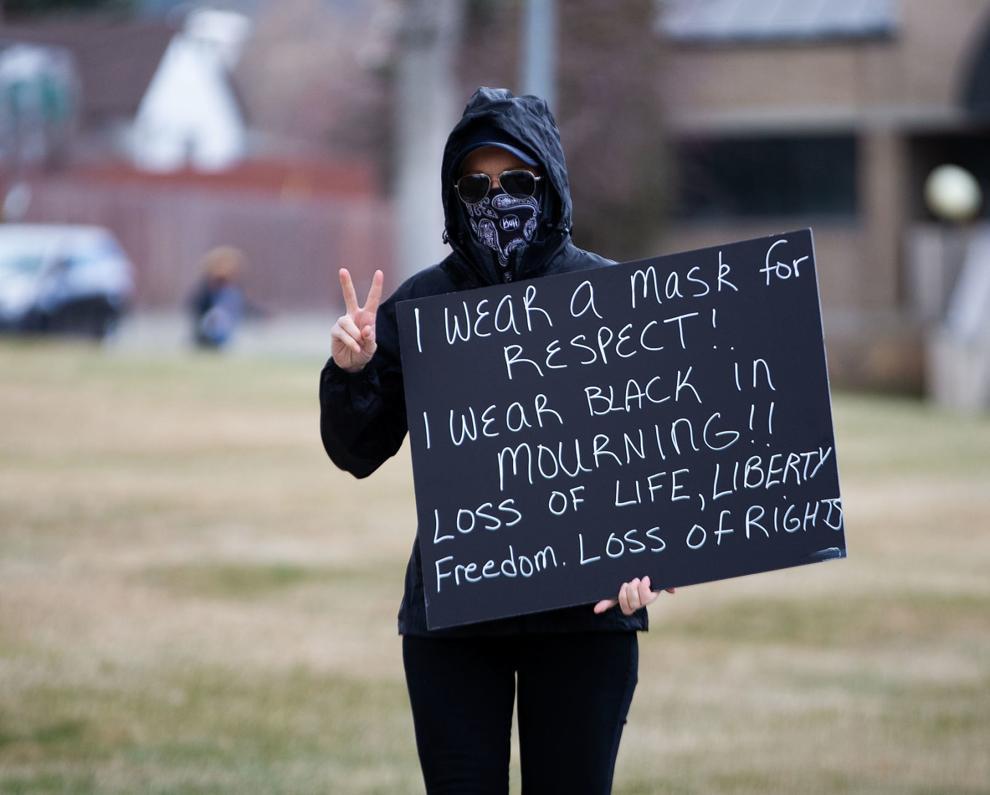 Liberty Rally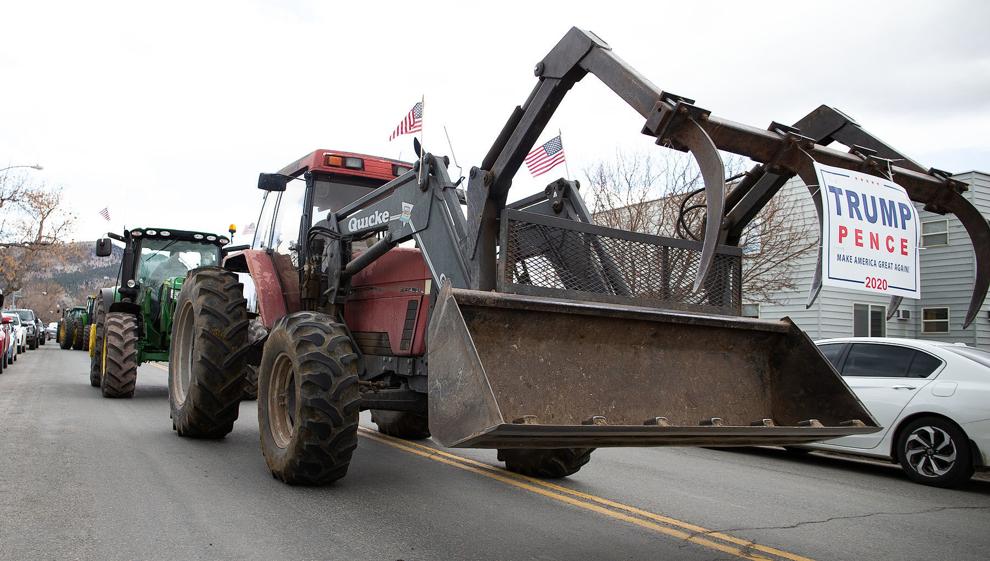 Liberty Rally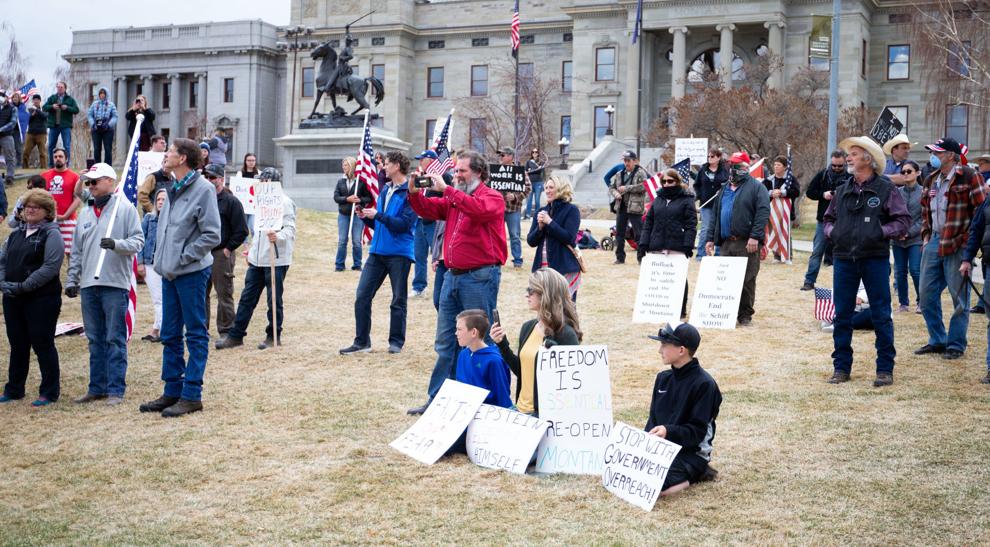 Liberty Rally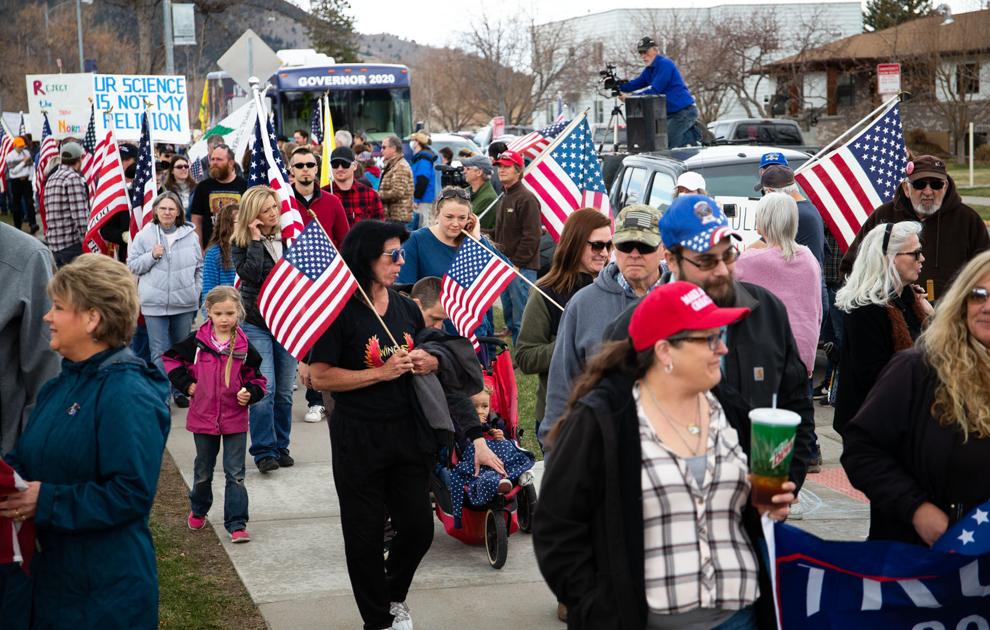 Liberty Rally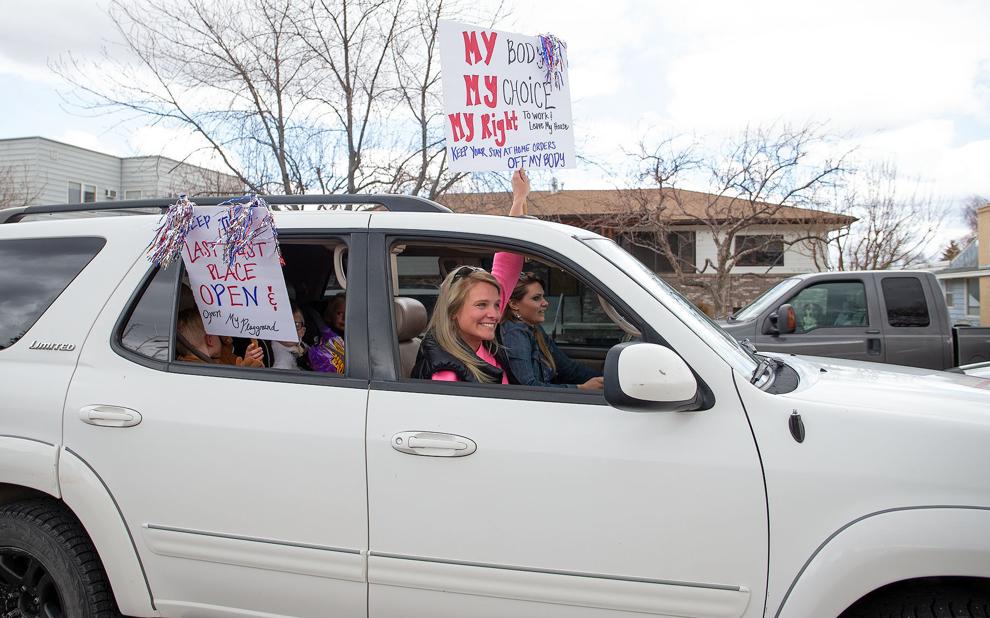 Liberty Rally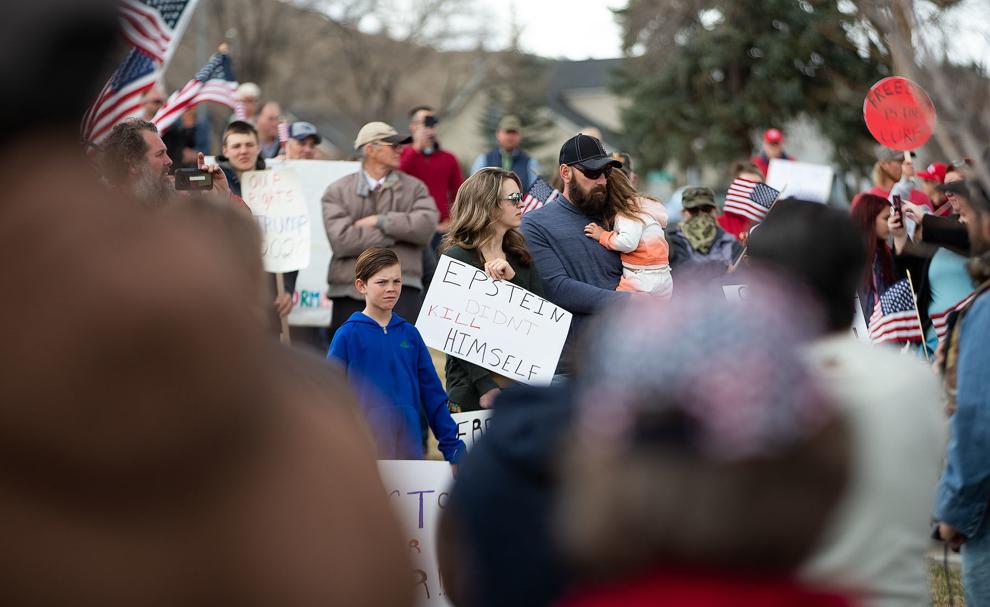 Liberty Rally
Liberty Rally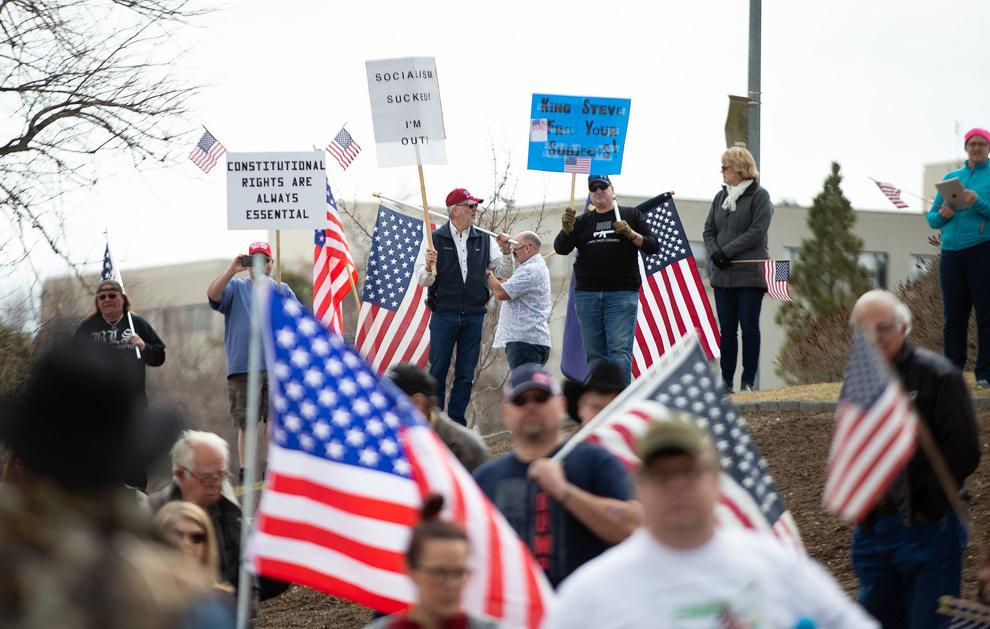 Liberty Rally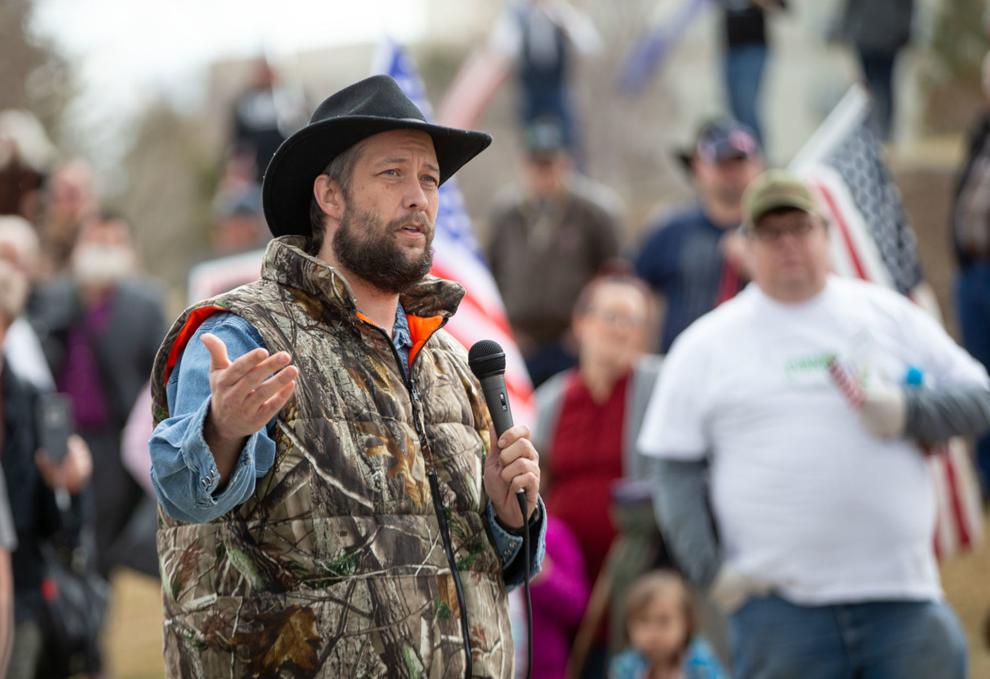 Liberty Rally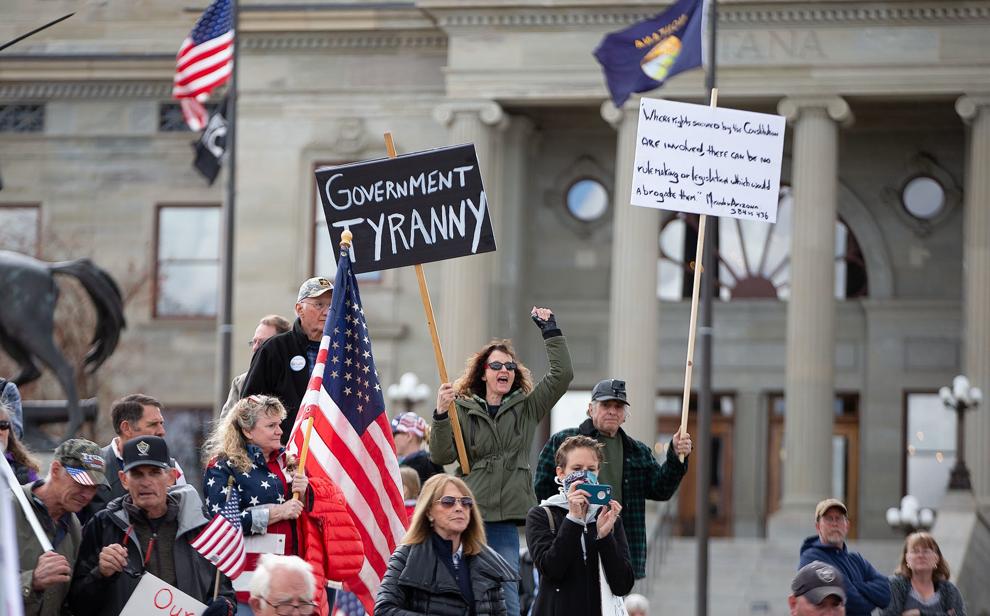 Liberty Rally
Liberty Rally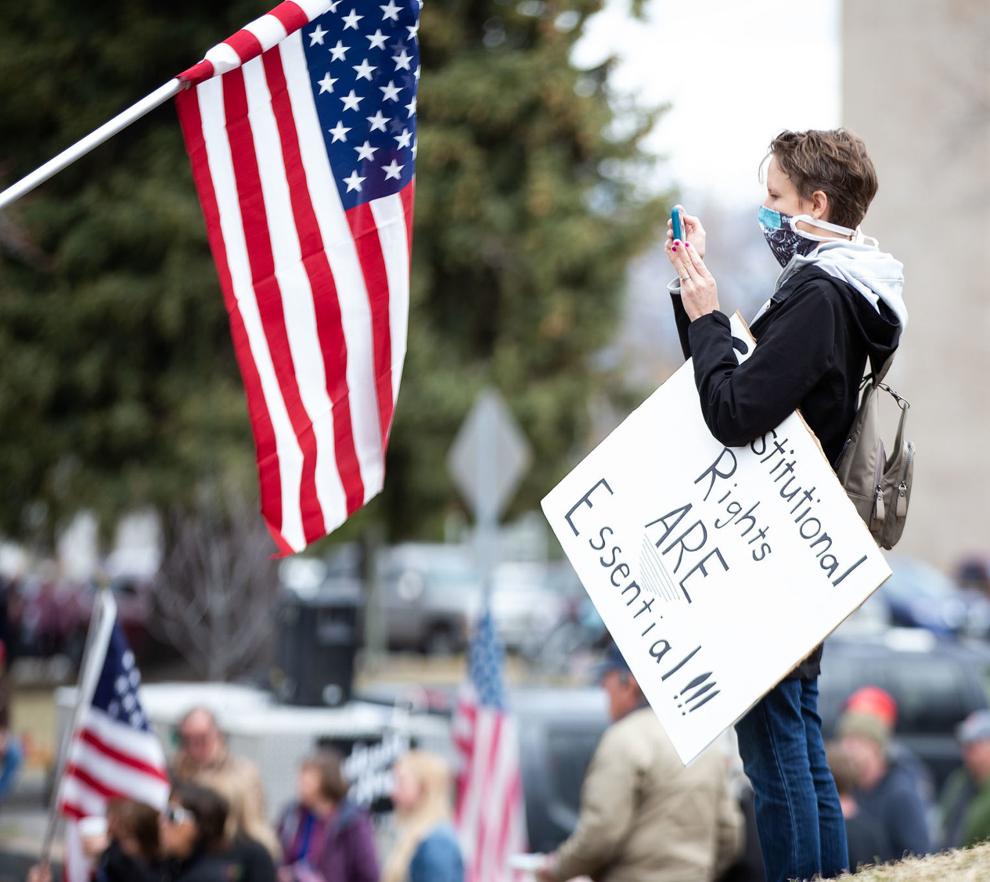 Liberty Rally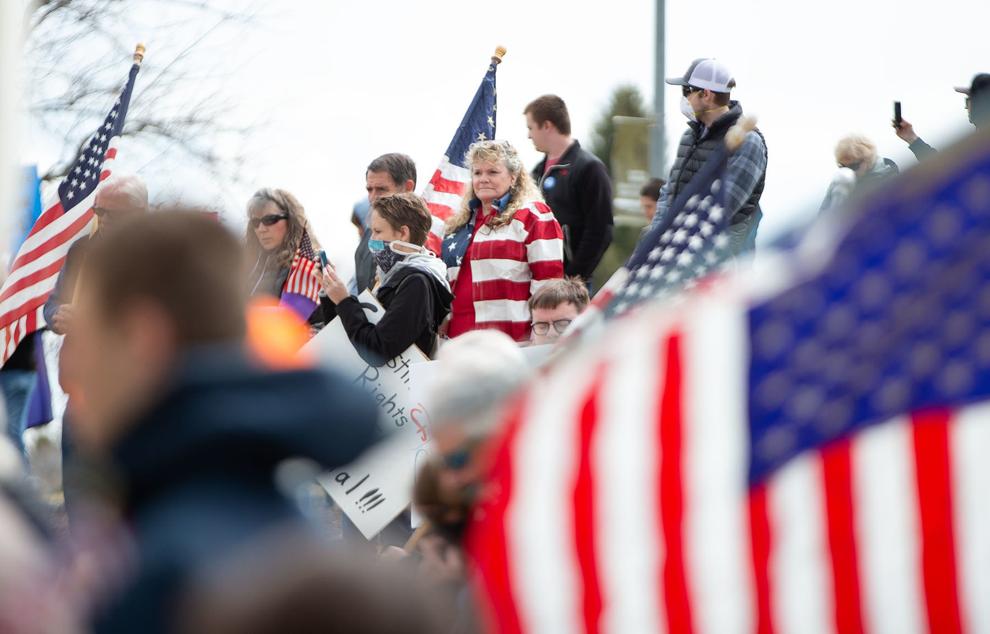 Liberty Rally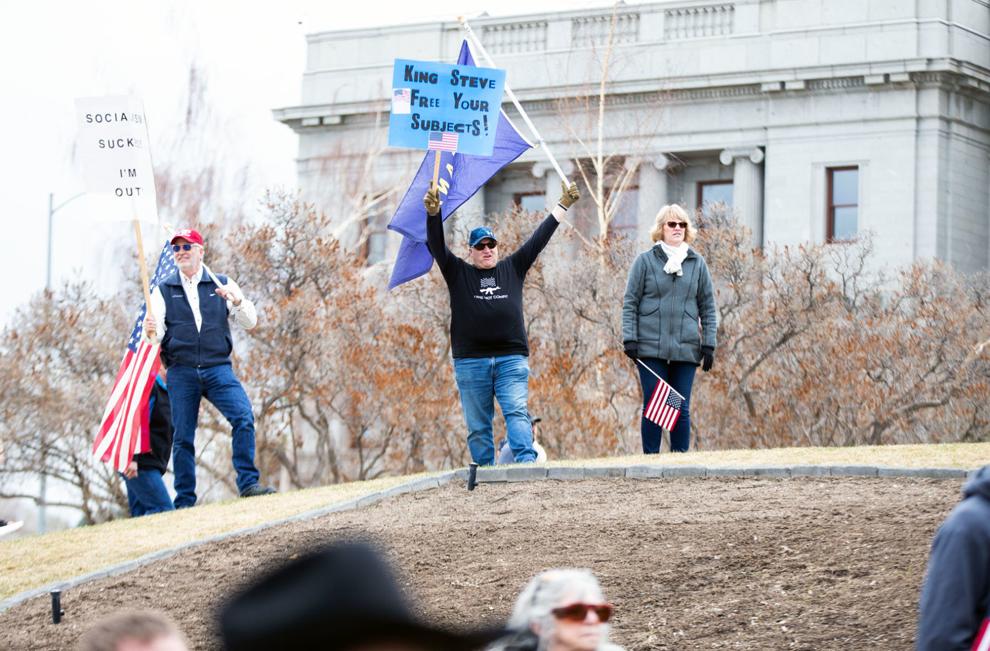 Liberty Rally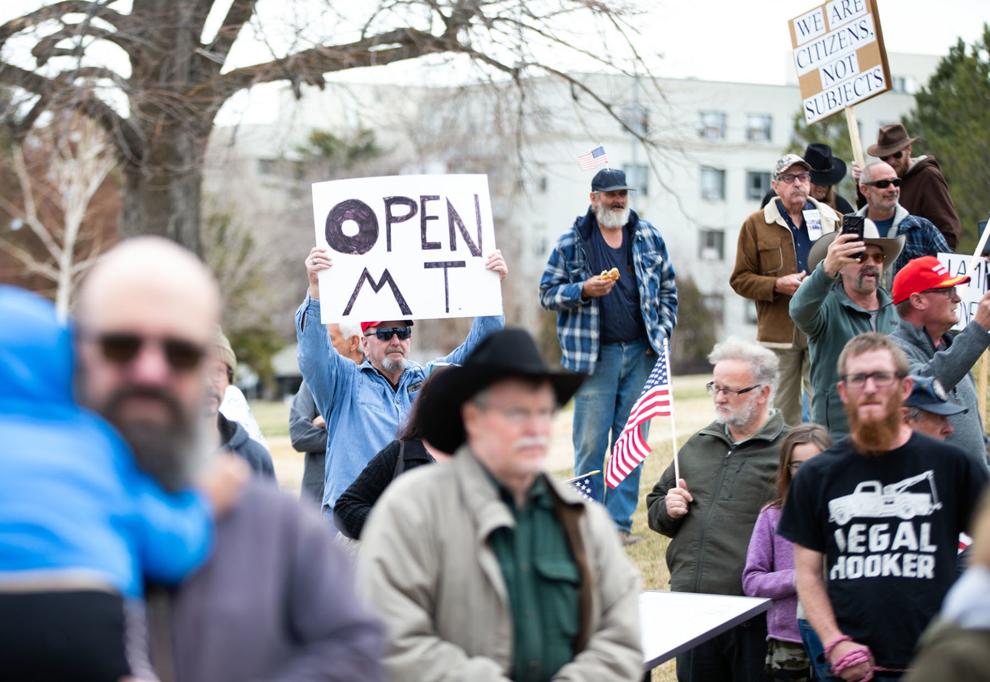 Liberty Rally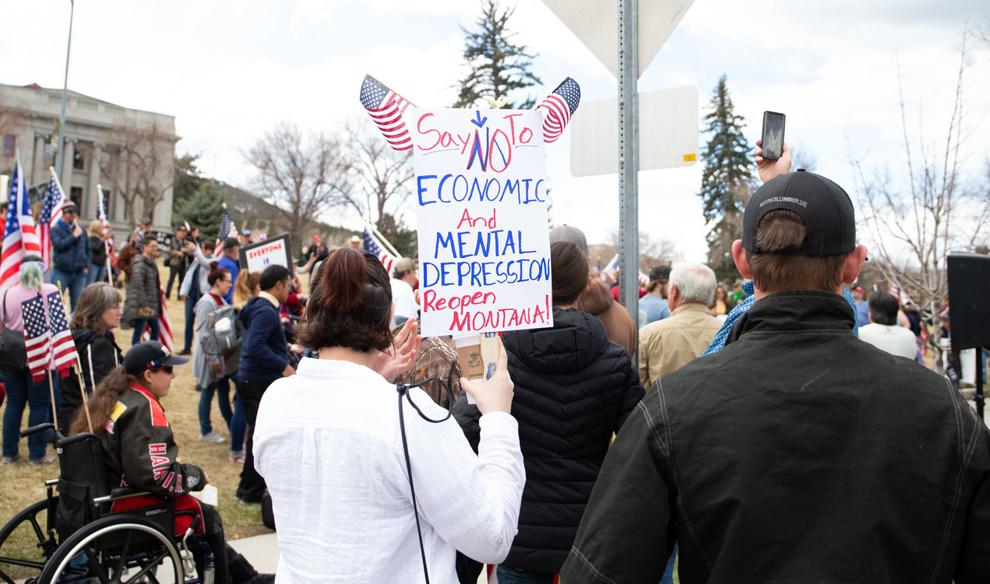 Liberty Rally