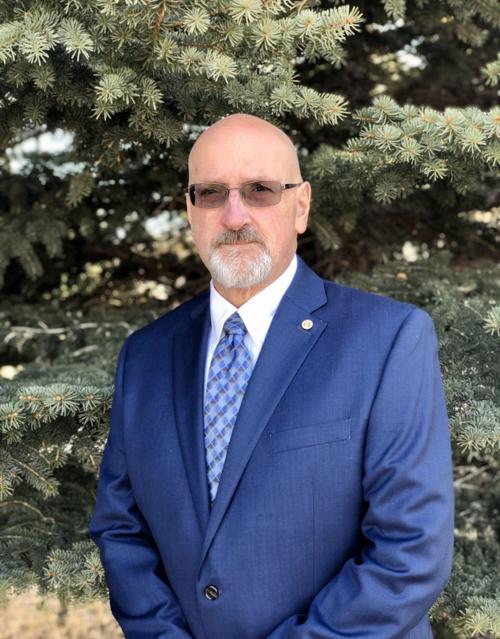 Gov. Greg Gianforte made his final state agency leadership appointment Wednesday, nominating longtime Montana Fish, Wildlife & Parks staffer Henry "Hank" Worsech as the department's new director.
The Republican governor praised Worsech, saying his work in landowner-sportsmen relations and overseeing FWP licensing advanced the department's mission. Worsech has worked at FWP for more than 17 years, including serving as the bureau chief of the licensing division and a legislative liaison.
"Protecting our public lands and conserving wildlife is a shared priority of landowners, hunters, anglers and all Montanans who cherish our outdoor heritage. It's part of what defines our Montana way of life," Gianforte said in a statement. "With nearly two decades of experience with Montana Fish, Wildlife & Parks, Hank understands the importance of this tradition and is committed to strengthening it."
FWP is one of the highest profile agencies in a state known for its outdoors. The department is on the forefront of fish, wildlife and recreation, managing hunting and fishing seasons, the state parks system and numerous habitat programs.
"It's a true honor to be selected as the director of Montana Fish, Wildlife, & Parks, and I look forward to working alongside the great employees once again. I am excited to work with such a proven leader as Gov. Gianforte and his team to provide improved citizen services, expand access opportunities and build strong landowner-sportsmen relationships. We'll deliver on the governor's call to reach our full potential by providing the citizens of Montana unsurpassed outdoor experiences," Worsech said in a statement.
FWP could see changes with the Legislature bringing a number of bills that would affect its programs and licensing. Changes to elk and wolf management, as well as curbing land acquisitions and conservation easements, are among the bills drafted for the session.
A number of advocacy groups praised the nomination with many touting Worsech's experience with FWP.
"It's good to see the governor selected someone who fully understands the importance of fish and wildlife management, and understands the importance of land and wildlife conservation," said Glenn Marx with the Montana Association of Land Trusts. "Hank knows FWP issues, the department's constituency, Montana and Montanans, and is a FWP veteran.
"FWP and its mission are essential to Montana's economy and outdoor recreational experiences, and we in the land trust community look forward to working with Hank and FWP on projects and efforts that benefit conservation and outdoor recreation."
A spokesperson for Gianforte said Wednesday the selection for the head of FWP came last because Gianforte had a broad search.
"Gov. Gianforte cast a wide net, and he appreciates the overwhelming response from folks interested in serving Montana as well as the dedication of the advisory teams who volunteered their time to help him identify the best candidates," spokesperson Brooke Stroyke said. "With great confidence in the cabinet he's assembled, Gov. Gianforte looks forward to working with each agency head as he leads Montana's comeback."