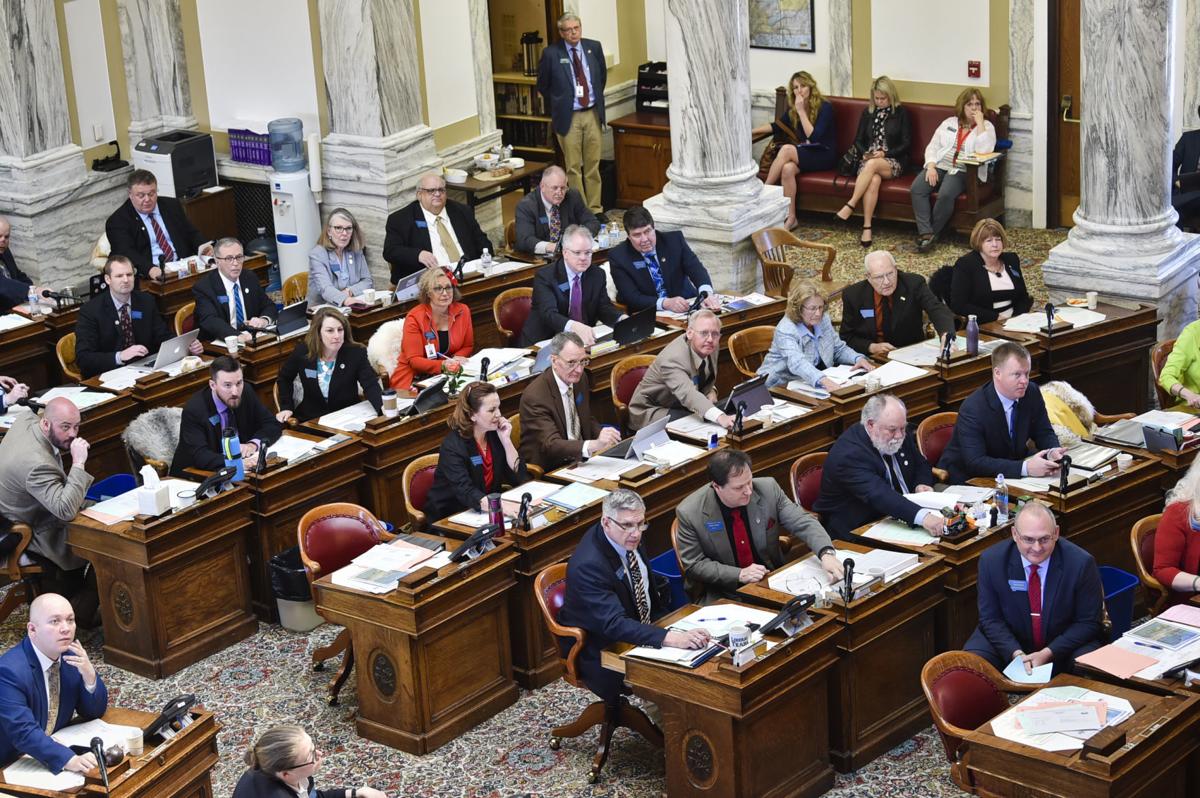 In the final moments of the 2019 legislative session, Rep. Brad Tschida, the Republican majority leader, got up on the House floor and told the fellow members of his Grand Old Party theirs was a house divided.
"Our caucus has seemed to become two separate minorities, one of which differed from my values and my beliefs," said Tschida, of Missoula.
"Despite there being 58 Republicans in this chamber, we are not the majority."
Tschida's comments touched on a question that's simmered all session: Is there a rift within the Republican party in Montana?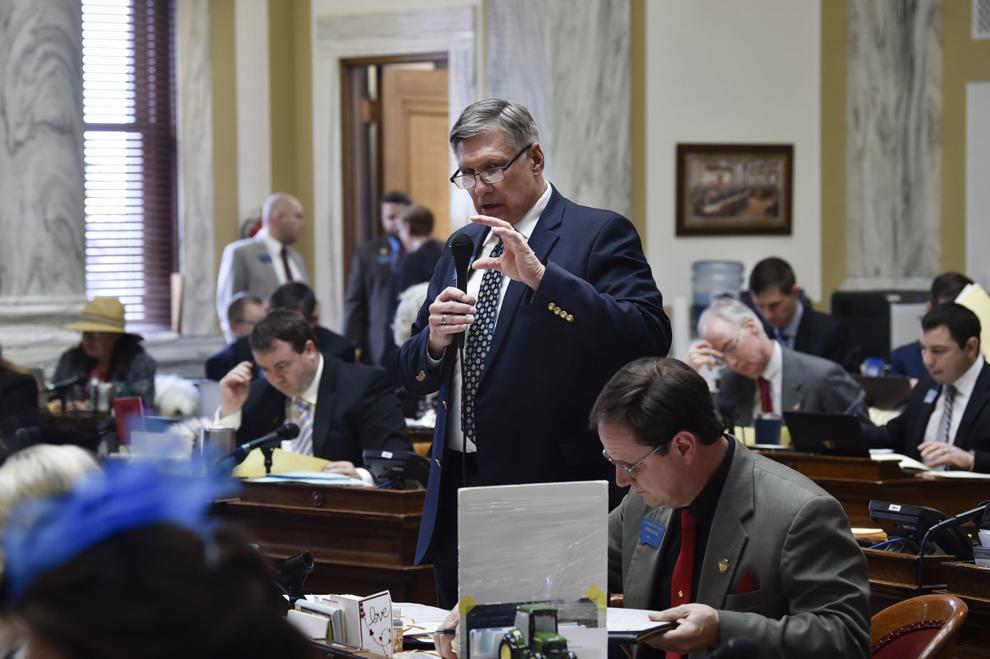 The answer depends on who you ask — some say Republicans, while not always voting in a bloc, are more harmonious than they've been in a decade. Others acknowledge there's a division to be bridged.
Regardless of the rhetoric, disputes that spilled out into the public during the final days of the session seem to indicate something is amiss.
That included an ethics complaint lodged by one Republican against another member who carried the successful bill to continue Medicaid expansion in the state. That complaint that was found invalid, but not before several barbs were traded on the final day of the session. In another example, the Speaker of the House exchanged words with the longtime chair of the Legislative Finance Committee, both Republicans, over what led to her ending up off the powerful committee she's served on between sessions.
This year Republicans held a 58-42 majority in the House and a 30-20 edge in the Senate. Wednesday, the day before adjournment, a group of Republicans calling themselves the "38 Special" gathered to have their photo taken on the House floor.
Their moniker comes not from the ammunition or the band, but the number in their subset — 20 shy of the total count of Republicans in the House.
Rep. Forrest Mandeville, who stood near the speaker's podium for that group photo, said as the session neared the end Republicans had ceded control to lawmakers he called "Queen Nancy and King Llew," referring to Reps. Nancy Ballance, a Republican from Hamilton, and Llew Jones, a Republican from Conrad.
"They control the vote," said Mandeville, of Columbus. "They have about 20 people that vote with the Democrats (in the House). The conservatives are cut out of it."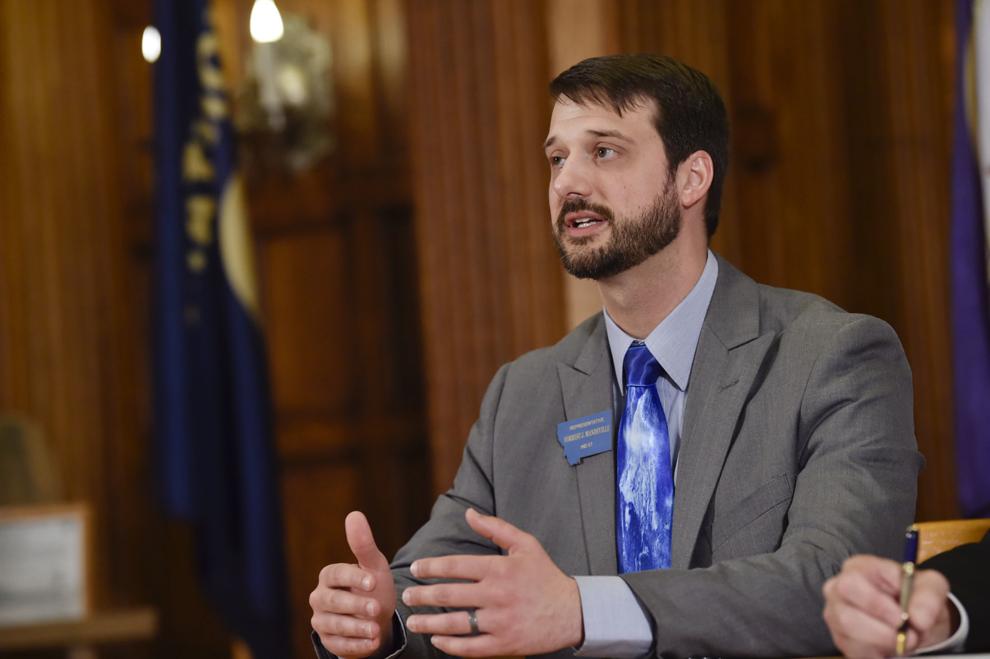 Ballance and Jones play key roles in crafting the state budget, given their positions on the House Appropriations committee.
They're also leaders in the Solutions Caucus. That's the name the group of Republicans who joined with Democrats to pass bills like a continuation of the state's Medicaid expansion program gave themselves.
Roughly a decade ago, a divide opened within the GOP caucus as some members were willing to cross the aisle to see legislation they prioritized pass. During the 2017 regular and special sessions those tensions appeared to ease, but the conflict was back on display this year, especially as the session neared its end.
Republican Rep. Derek Skees, who lives in the Flathead Valley, said Republicans in the Solutions Caucus are party members in name only.
"(Voters) send us here expecting to adhere to the brand of what it is to be a Republican," Skees said. "They make liars of Republicans who go to Helena."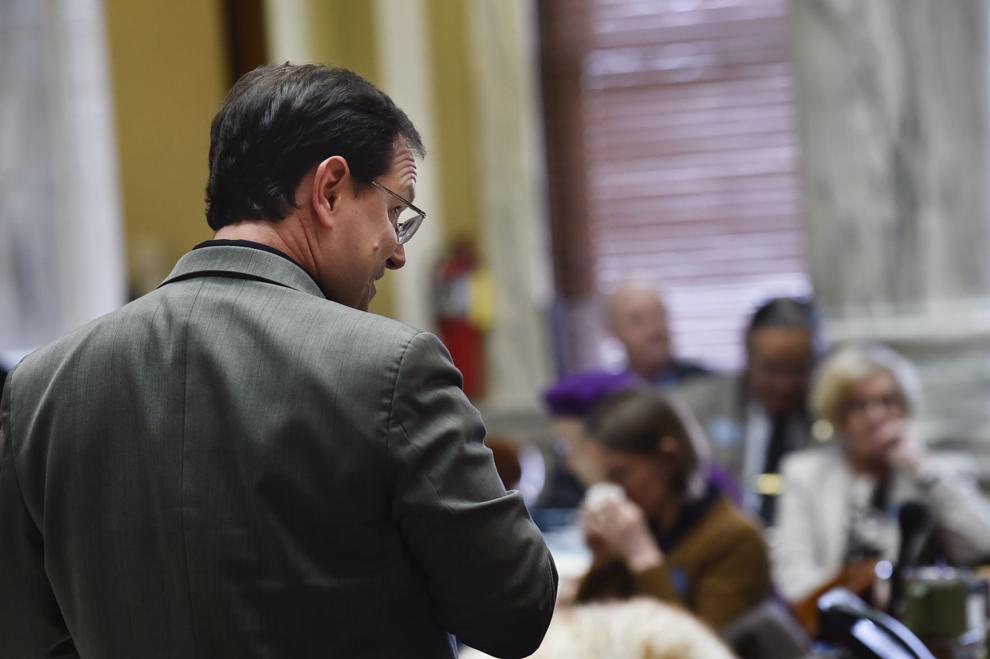 During end-of-the-session press conferences, Democrat leadership claimed victory for passing nearly all of their party's priorities this session — Medicaid expansion, an $80 million bonding bill and more. Those bills passed with support from the Solutions Caucus, highlighting how critical of a role those legislators played this year.
"We sat down at the table, we worked hard, and we delivered all the solutions that we put out as priorities," said House Minority Leader Casey Schreiner, a Democrat from Great Falls. "Being in the minority, every bill we pass is a bipartisan bill."
Everyone knows the legislative numbers game — 51, 26, 1. That's the number of votes in the House, then Senate needed to pass a bill, plus the decision of the governor, who has the final say. Since 2005, a Democrat has held the governor's office. While there are enough Republicans to pass bills without a single Democrat vote, the governor still has to allow it to become law.
"We happen to be 42, 20 and 1, and we're grateful there are enough people out there that can help us get this accomplished," said Senate Minority Leader Jon Sesso, a Democrat from Butte. " ... Members of the Republican party, who are just as interested in the future of Montana and the Montanans we serve, are part of the team."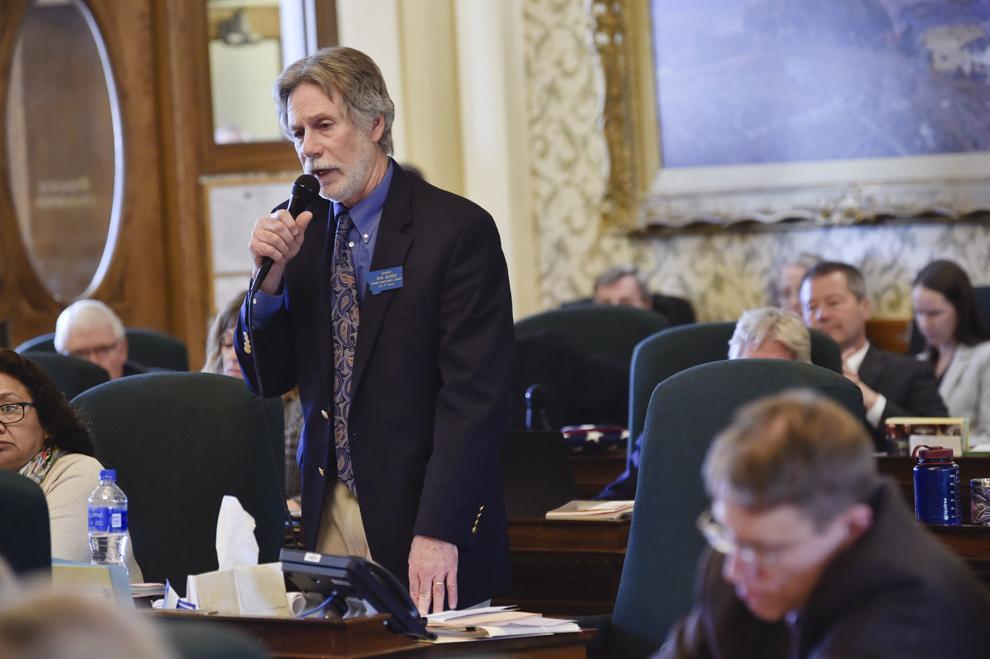 To Skees, that coalition is a violation of what it means to be a Republican.
"The Democrats got everything they wanted," Skees said. "There are Democrats in every party, but there are only Republicans in one."
At the start of the session, Skees said Republicans were able to find compromise on the rules they set to govern themselves and started work much closer to being a unified team. But as key bills came through the process, Skees said Solutions Caucus members looked to the left instead of the right when they needed support for legislation like Medicaid expansion.
"They're the ones that violated this truce. They're the ones that threw us under the bus," Skees said.
But even without Medicaid expansion to debate this session, Skees thinks the tenuous truce would have fallen apart.
"They're so used to getting their legislation done by kissing the ass of this governor, and it's pathetic," Skees said.
When criticism is lobbed their way, Jones and Ballance both point out Republicans hold a majority in the Legislature and prominent roles on key committees that make critical policy and fiscal decisions during the session.
Even Sen. Bob Keenan, a Republican from Bigfork who was opposed to much of how the Solutions Caucus went about their work this session, pointed out there's no shortage of microphones around the Capitol to give legislators a way to make their point.
"You have to speak up," Ballance said, pointing to when Rep. Tom Burnett, a Republican from Bozeman who is on the House Appropriations committee, criticized the state budget just before its final vote on the House floor last week. It passed with a combination of backing from Solutions Caucus members and some Democrats.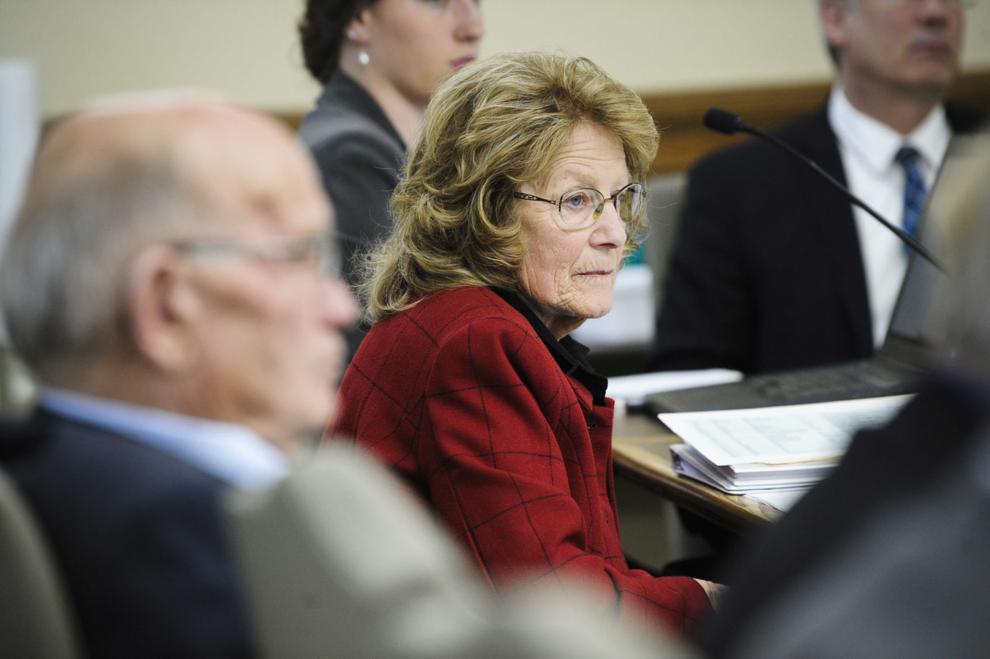 "You can't just vote no and criticize it later," Ballance said. "You have to give us a chance to explain and hopefully change your mind. You owe it to the group to tell them why you're voting no while they still have a chance to do something about it."
Jones said he's more focused on working with people who want to figure out a way to accomplish something, not bash the outcome after the process runs its course. Both he and Ballance, throughout the session, said the door was open to anyone who wanted to educate themselves about the issues and get involved.
"If the discussion is going to be about sound bites and divisiveness, then we're not really interested in that," Jones said. "The goal is, 'How do you do the best work you can do for this state and the people of Montana to provide both the services and control the taxes in a manner that functions for all.' And it's been our focus."
Both Jones and Ballance dispute characterizations of the Solutions Caucus as made up of "moderate" Republicans. And there were times caucus members sided with the right end of the Republican spectrum, including when Ballance voted against last-ditch efforts to create a statewide preschool program. That was a priority of Democrats and Gov. Steve Bullock.
"The group is quite conservative," Jones said. "They don't support a whole lot of spending increases, but they recognize that you have to do the right amount of dollars by the services that are critical."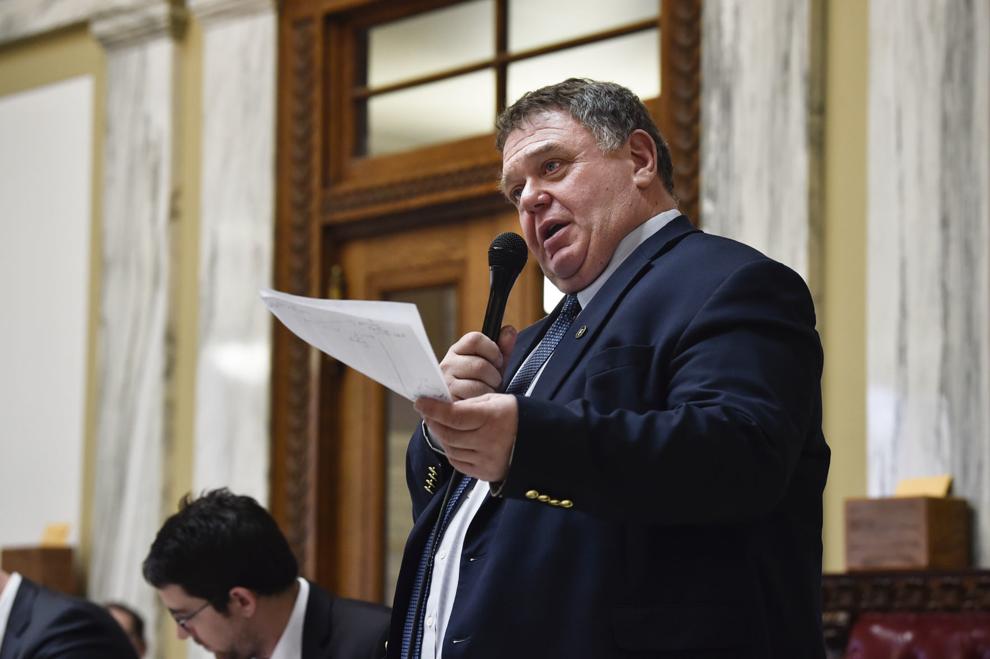 Ballance said her tendency is to be very conservative, but she's no stranger to compromise at the Capitol.
"I know that the only way I can get anything done is to moderate my position somewhat so that I can work with the other side," Ballance said. " ... That's more productive than just voting no."
Republican leadership generally paints a happier picture of the party landscape through the session.
"We for the last four years have worked tirelessly to try to unify the caucus," said Senate President Scott Sales, a Bozeman Republican. "I think we've been very successful at it."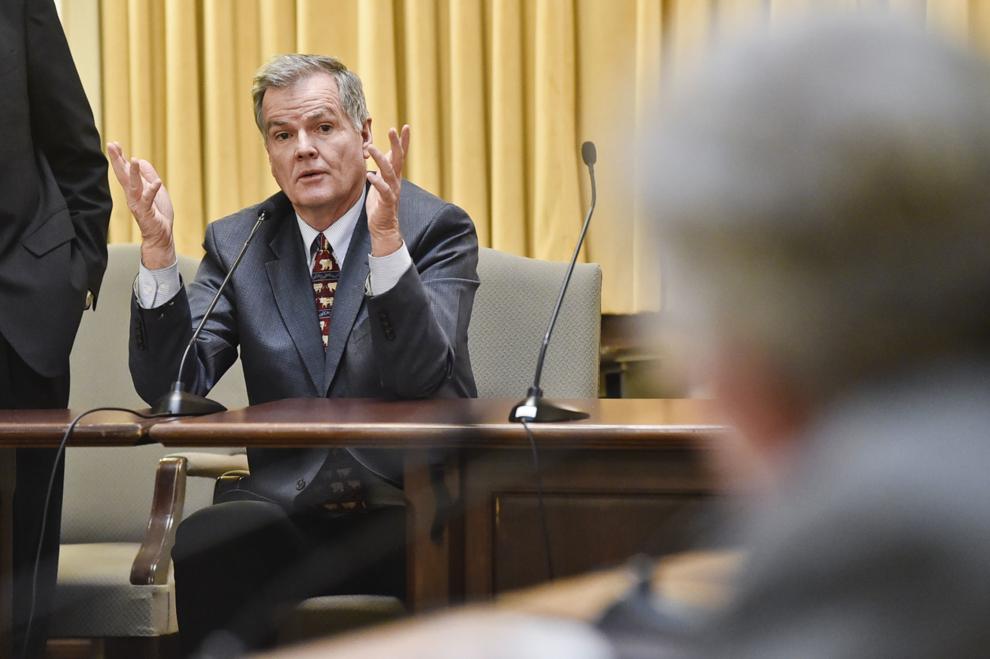 Generally the Senate is not where Republican disputes take on a public shape; that occurs more in the House.
"Republicans are a very diverse bunch of people," Sales said. "We understand that and we agree on certain things, and there's some things we don't. You get less done when you poke people in the eye than if you try to work with them on the issues."
Speaker of the House Greg Hertz, a Republican from Polson, told Republicans in his speech as he ran for the top House position last November one of his goals was a unified caucus. Hertz defeated Ballance for the position, starting to set the tone for the session.
"I think we're more together," Hertz said at the end of the session. "However, in all four sessions I've served we had the same issue. We've had a number of individual Republicans who seem to want to go across the aisle and solve problems. ... I think we'll see that somewhat going into the future."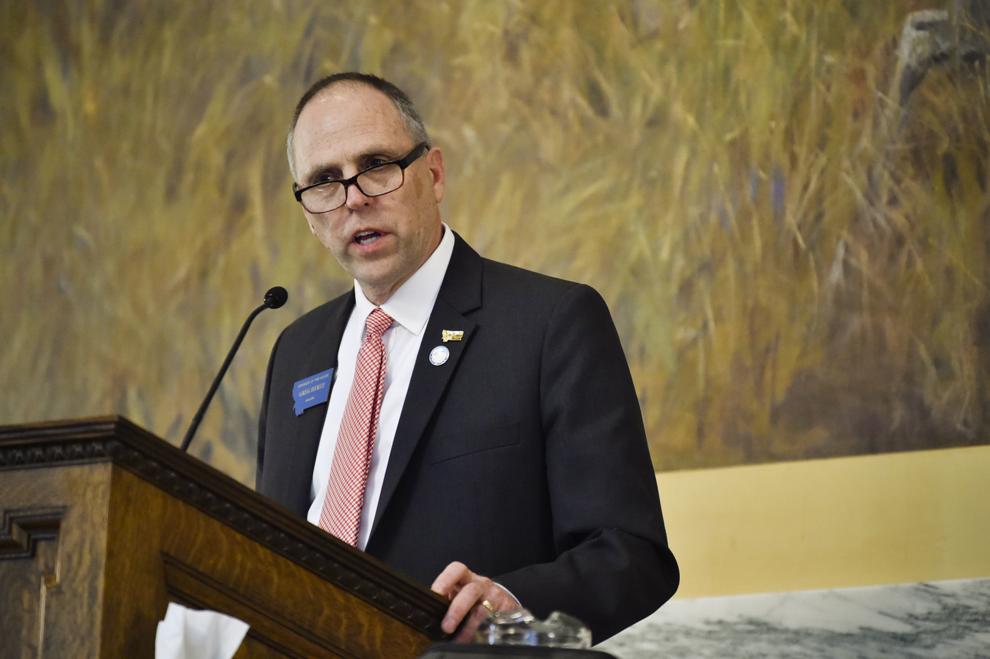 Hertz believes if a Republican wins the governor race in 2020, there will be an increased number of issues Republicans can work together on and that will help ease division in the party. Back in November when he ran for Senate president, Sales staked out creating a legislative environment to help Republicans take back the governor's office as a top priority.
Senate Majority Leader Fred Thomas, a Republican from Stevensville, said he thinks the party is emerging in a good place to accomplish that by, in his estimation, being able to get over disputes quickly and work together when agreement can be found.
"We could go straight at each other over policy and just have a big row, and it wouldn't help," Thomas sad. "It would harm us on our ability to get things done under these circumstances. And that could have spilled over into a Republican gubernatorial primary, in my opinion. At this point I don't think that's going to happen. I think we're in good shape."
Ballance said she thinks the party is still searching for its footing to navigate the divide.
"A group wants to, as they say, purify the party and make sure it's only the extreme right. But I don't believe that's where the state of Montana is, and I don't believe they will ever win elections that way," Ballance said. "They won't get a governor that way. What will happen is we will continue to fight with each other until the reasonable right or the reasonable left takes over."