Montana's Canadian border will once again reopen to its neighbors from the north, conditional upon full vaccination, beginning next month.
The Associated Press first reported the decision by the Biden administration Tuesday evening. Montana's senators both praised the decision Wednesday.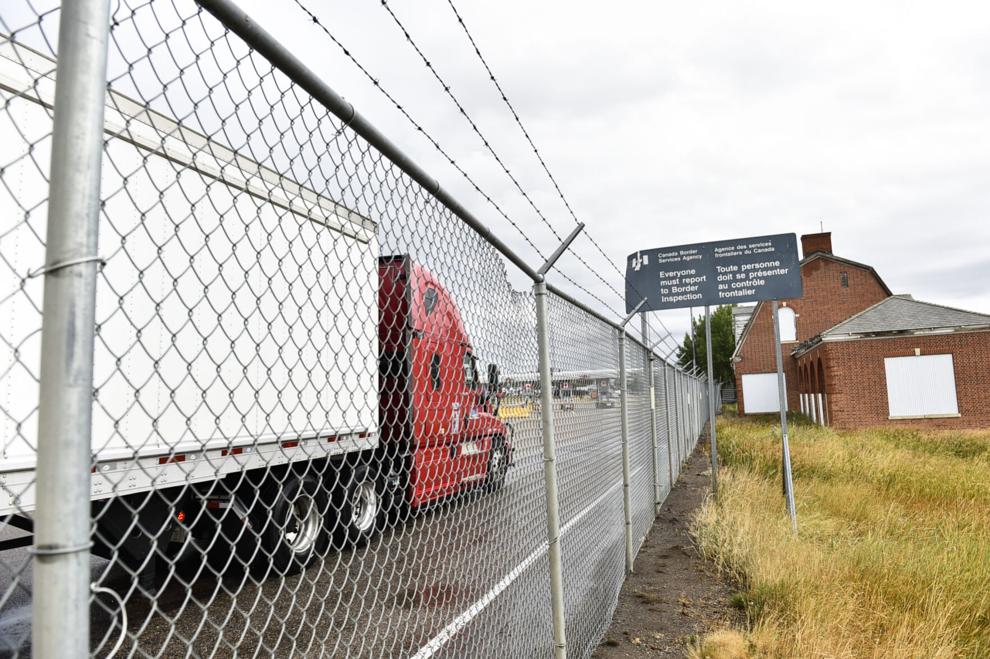 Montana officials, from Gov. Greg Gianforte to Montana's congressional delegation, have continuously called on the White House to open the northern border to Canadians, who have outpaced the U.S. and Montana in vaccination rates both nationally and in provinces closest to the Treasure State.
Montana's border communities, like Shelby, have suffered losses in commerce with the loss of Canadian travelers, while nearby urban hubs like Great Falls have seen considerable losses. Daines spoke on the Senate floor last week of 20-25% loss in business without the regular injection of Canadian customers. 
In a statement Wednesday, Tester said he will push to make sure the opening happens soon. The Biden administration didn't have an exact date for the opening, which is expected to be in November.
"Montanans depend on cross-border trade and travel to support our businesses and keep our communities connected, and the Biden Administration's decision to keep the northern border closed has unnecessarily hurt our economy," Tester said in a statement. "I'm glad that the Biden Administration listened to me and the thousands of Montanans who fought back against this shortsighted policy, and I will continue pushing to make sure that the northern border re-opens as quickly and as safely as possible so that families and businesses on both sides of the border can continue to fully rebound from this crisis."
Daines also applauded the decision and called for the lifting of all restrictions on crossings.
"Montana families, small businesses and communities will finally be able to feel some of the relief they've been seeking for months now that the northern border is partially reopened. While I'm glad to see President Biden take this initial step to reopen the U.S.-Canada border for vaccinated Canadians, I urge him to end all restrictions and fully reopen the northern border — Montanans are depending on it," Daines said in a statement.
Montana's lone representative in the U.S. House, Republican Matt Rosendale, issued a statement Wednesday welcoming the news of the border opening and calling the vaccine requirement a "tool to advance" vaccine mandates.
"Since February of this year, I have been calling for the northern border to be open. The closure of the northern border has been devastating to our small northern communities that depend upon international trade and travel. While I am happy the Biden administration is going to allow land travel to resume, I am very concerned that President Biden is using this as a tool to advance his COVID-19 vaccine mandates for those to participate in essential trade, especially as our supply chain continues to have dire consequences for American consumers," Rosendale said in a statement.
Gianforte, also a Republican, issued a statement Wednesday morning also urging the lifting of remaining restrictions on travel across the border.
"Though long, long overdue, reopening the northern border is welcome news to Montanans whose families, businesses, and communities have suffered for many months from the Biden administration's continued closure of the U.S.-Canada border," Gianforte said. "I'll continue to urge the Biden administration to fully reopen the U.S.-Canada border to trade and travel to make our Montana communities whole."