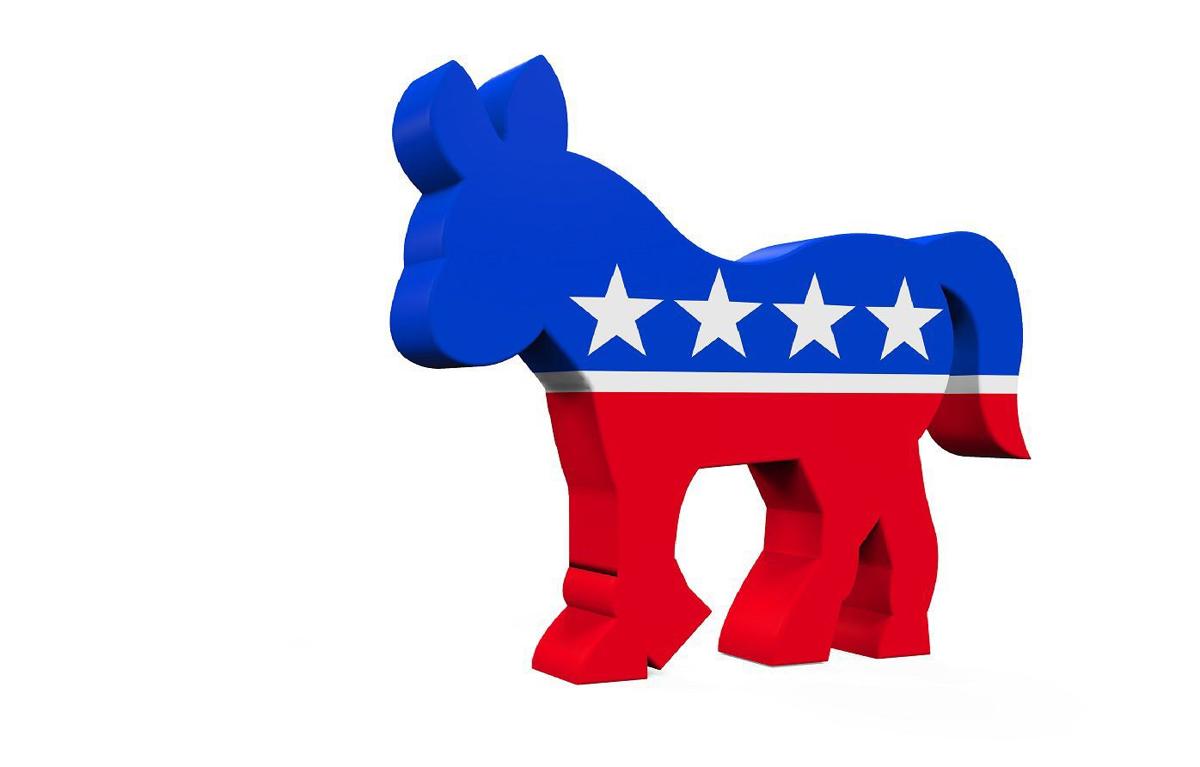 Democratic candidates and activists from across the state came to Helena on Saturday to learn strategies for running a successful campaign.
Legislative incumbents and candidates who were running for their first local race went through trainings on messaging, fundraising and persuading and mobilizing voters. The training was held by the National Democratic Training Committee, which offers free online trainings for any Democrat regardless of the office they're running. The organization plans to do capitalize on a renewed interest in politics with in-person training in all 50 states this year.
Pavitra Abraham, director of live trainings and political partnerships at NDTC, said the silver lining of the 2016 election was Democrats' enthusiasm to get involved. The NDTC website says more than 14,000 Democratic leaders and activists have registered for online trainings this year.
"There's a ton of energy across the board," Abraham said.
The mission of NDTC to broaden the pool of Democratic candidates, which Abraham calls playing the long game, coincides with a recent initiative by the Montana Democratic Party called Blue Bench. Created in 2017, Blue Bench aims to deepen the bench of candidates by recruiting people for county level races and increasing the party's presence in local communities.
The party and NDTC know that more Democrats want to get involved since Republicans swept most statewide and national offices in 2016. But starting out with a run for the state Legislature can be intimidating. By providing support and training, Democrats are starting to see more people willing to run for offices like a county commission seat.
"Blue Bench is about finding a place for interested folks to run at any level and support them anyway we can," Nick Lockridge, director of Blue Bench, said.
Since messaging and issues are different for Democrats across the country, NDTC focuses on a framework. They teach candidates and activists what makes a fundraising call successful, how to use data from previous elections to calculate turnout and how to build authentic relationships.
"We are not the end all, be all of training," Abraham said.
In each breakout session, members from the state party were available to answer specific questions about what works in Montana. They will also be a resource for candidates working to implement what they learned Saturday.
In a session on messaging, Roy Loewenstein, communications director for the Montana Democratic Party, said candidates don't receive guidance on messaging unless they ask for help.
"It comes from you all and what you're hearing in your community," he said.
Reg Hageman, a teacher at Capital High School, is running for Lewis and Clark County Superintendent. His service as a chair of the political action and advocacy committee for a teachers organization motivated him to run for office.
When Hageman learned about the Blue Bench program and realized the county superintendent had a one-term Republican incumbent, he thought it was a good opportunity to get involved.
He said people have jumped into help with his campaign, adding that he feels the energy Democrats have been talking about. Hageman said one of the best tools he learned on Saturday was developing a structure for fundraising. While Hageman and other candidates called it a necessary evil, incumbents shared a perspective that people donating to a campaign shows that people believe in a candidate.
Local candidates were joined by people running for statewide office. Chris Pope, from Bozeman, is running for the state Legislature. Pope was an incumbent in 2016, but lost to Republican Jon Knokey by 56 votes. The two will face off again in November, but Pope said he's working twice as hard as he did last cycle.
"It's all about being out there early," he said. "What you're seeing here is six to eight weeks ahead of where we were last cycle."
Pope said he came back to the training with a different perspective and found Saturday motivating.
"The energy is quite a bit more palpable this year," he said.
Get Government & Politics updates in your inbox!
Stay up-to-date on the latest in local and national government and political topics with our newsletter.