A bill named after a recently deceased Helena veteran and aimed at improving veteran access to mental health care was introduced by U.S. Sen. Jon Tester in Washington, D.C., on Wednesday.
The Commander John Scott Hannon Veterans Mental Health Care Improvement Act would make a number of changes directed at suicide prevention, research, accountability and improving access to mental health care, and shore up transition services when active duty troops make the move to civilian life.
"We took ideas from Senate colleagues, from mental health advocates, from veterans and incorporated them into this bill," Tester said in a press conference Wednesday afternoon.
The VA itself would find its methods under scrutiny. The bill would study how effective the VA's suicide prevention and mental health outreach have been.
Another piece of the bill would offer incentives for mental health professionals to work at VA institutions throughout the United States, including "psychologists, psychiatrists, women peer specialists, licensed professional mental health counselors, and marriage and family therapists." 
"This bill will build upon what the VA is doing right when it comes to mental health and suicide prevention while filling in the gaps with treatment options with better access to care for rural and women veterans," Tester said.
You have free articles remaining.
A handout from Tester's office said expanding rural veterans' access to telehealth care and investment in "gender-specific specialists, services, and research" were part of the bill's overarching goals.
If passed, the bill would also fund a study to see if there is a higher risk of suicide for veterans living at high altitude. Funding would also provide alternative treatment paths for veterans, including agricultural and animal therapy, yoga, acupuncture and meditation.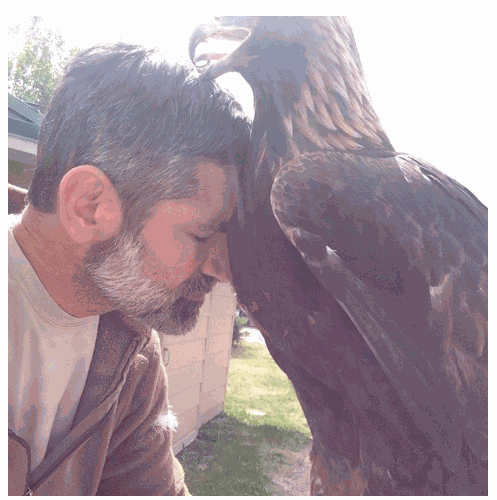 The bill carries Hannon's name because of his service as a Navy SEAL and as an advocate for the National Alliance of Mental Illness in Helena, where he retired after 23 years of military service. Hannon was dealing with post-traumatic stress, a traumatic brain injury, depression and bipolar disorder after he ended his military service. He was active in veterans' issues and helped develop a group therapy for veterans involving rehabilitating birds of prey at Montana Wild. Hannon died by suicide in 2018.
Matt Kuntz, executive director of NAMI Montana, said the goal of the bill was to "improve the diagnostic process" and provide "precision" mental health care for veterans. 
"This is the bill for veterans' mental health," Kuntz said.