Efforts to change the limitations have faced a difficult road in the state Legislature this session as proposals came in response to a case in Miles City. Last year, after he could no longer be prosecuted, former Custer County High athletic trainer James Jensen reached out to men he molested when they were in high school.
Rep. Shane Morigeau, a Missoula Democrat who was carrying the bill to do away with the civil limits, said after the committee bill emerged he was disappointed with the watered-down version but was glad to see some changes to state law. Morigeau said studies show people who are abused as children generally do not report the crime until they are around the age of 50, which is why he wanted to eliminate the limits entirely.
Under the committee bill that cleared second reading in the Senate on a 50-0 vote, a person would have until the age of 27 to bring a civil claim, in addition to a three-year window from the time an adult realizes they were a victim of sexual abuse as a child. 
There's also a year-long period from the passage of the bill for people to bring civil claims in cases where a person has admitted to the crime, as Jensen did in Miles City.
The hybrid bill also makes changes to mandatory reporter laws to make it a felony for anyone who is a mandatory reporter of child abuse and does not report it. In addition to creating the felony, the bill also beefs up information exchanged between the state health department, law enforcement and county attorneys about the alleged abuse.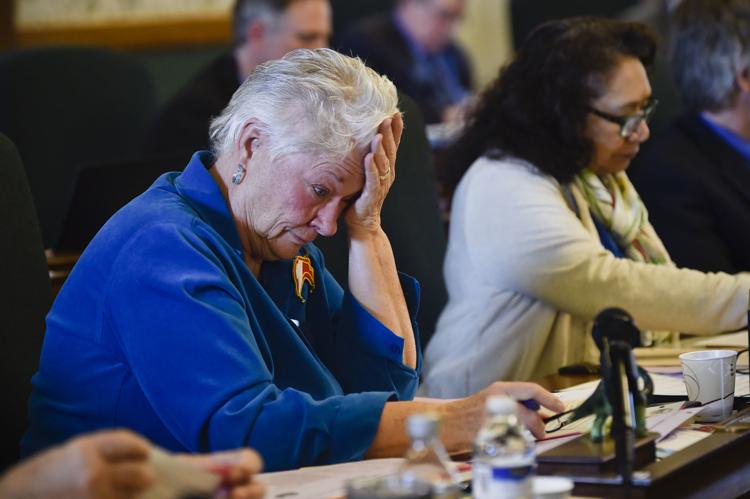 An amendment to the bill Monday eased some mandatory reporter rules for sexual abuse counselors working with teens ages 14-18. It would allow counselors to make reports to the state health department without disclosing the name of the victim or alleged abuser. The change passed on a 50-0 vote.
Before the amendment, some lawmakers and victim advocates were concerned it would put up barriers to victims getting necessary services and put blame on victims for further abuse.
You have free articles remaining.
"(Victims) will no longer be coming in to get that kind of help, and it takes away their fundamental right to privacy to make a decision for themselves about how they will deal with the fact they have been victimized," Sen. Diane Sands, a Democrat from Missoula, said before the vote.
Kelsen Young, the executive director of the Montana Coalition Against Domestic and Sexual Violence, helped get the amendment passed Monday.
"What we've been asking for is that there's an acknowledgement that we need a confidential place for people to come," Young said. "We actually are the ones that help facilitate reports to law enforcement and the prosecution."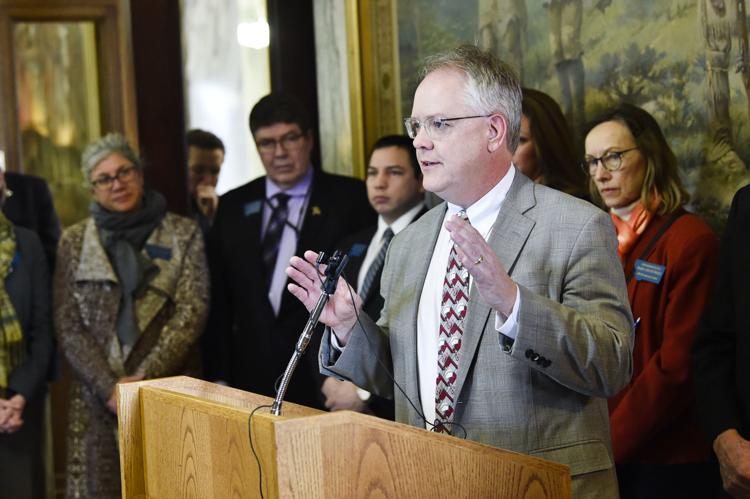 Rep. Bill Mercer, a Billings Republican who is a former U.S. attorney, was the key driver of the addition of the felony and other changes to the mandatory reporter section of the bill.
Mercer said last week he felt it was critical that people report sexual abuse to stop child predators.
"You're trying not to minimize the number of people who have to report child sexual abuse. You're trying to maximize in order to protect victims," Mercer said. "We don't want that to be conduct that could somehow be sheltered from disclosure."
On Monday, Mercer said he was happy with the day's amendment and that it still ensures alleged abuse is reported for victims under age 14.
"It was productive. It took a lot of work on Saturday and Sunday, but we got to a spot where I think people believe we're going to do right by victims," Mercer said.