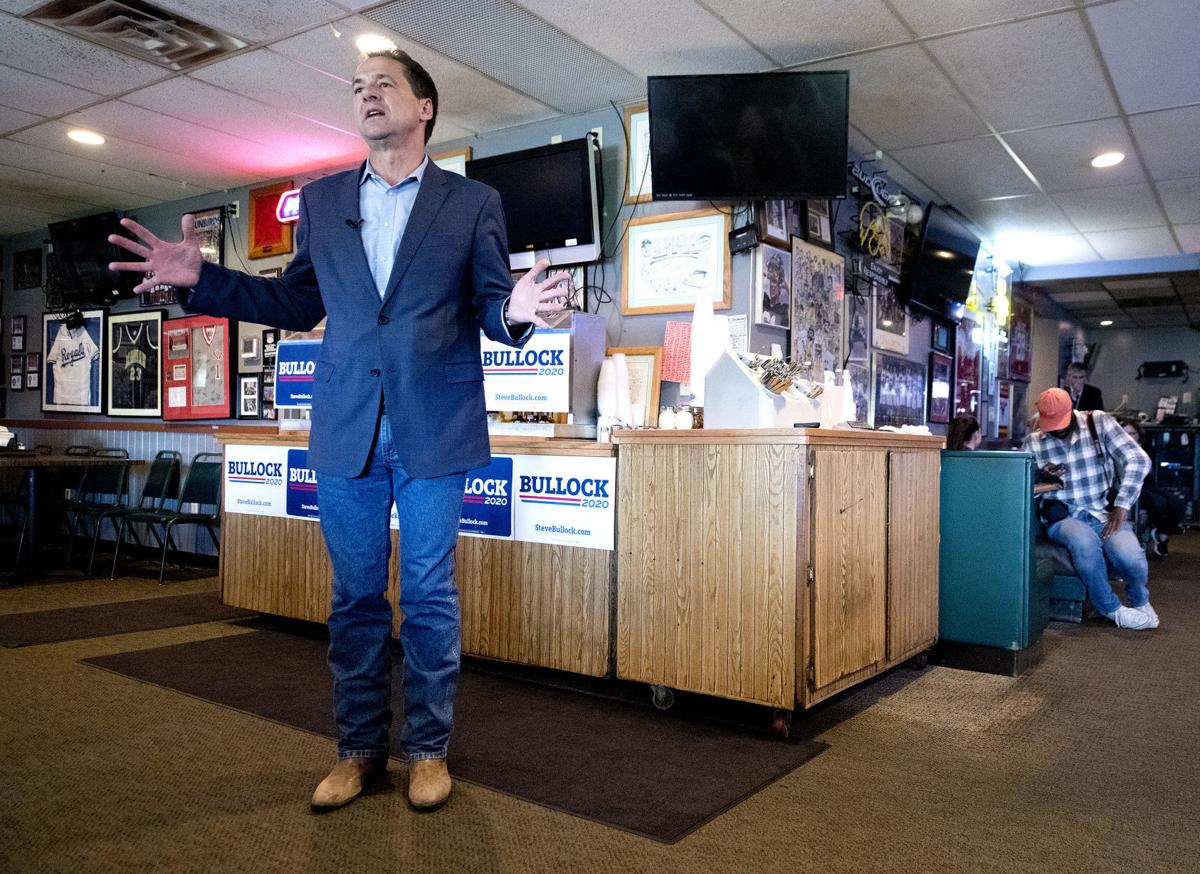 After the complaint was filed, Bullock moved to dismiss it, saying the executive protection detail makes its own decisions about when its officers are used. He also said that a memorandum of understanding about the detail says the governor must have the security detail "regardless of his physical location or the nature of his activities … including … during times that he is engaged in political activities."
The GOP said it has cost about $309,000 for the detail to travel out-of-state with Bullock since 2017. Other information shows that the cost for the security detail's salary, incidentals, and travel from July 2018 to June 2019 was $153,745. The costs in May were $33,344 and there were no costs in June.
In Bullock's case, Mangan wrote, "there is no factual allegation in the complaint that the governor directed members of the EPD (executive protection detail) to engage in activity supporting his nomination."
Though Bullock did not announce his candidacy until May, the GOP complaint stretched farther back to capture travel going back two years. The complaint cited "rampant speculation" and "thousands of articles" naming Bullock as a potential candidate for president in 2020. However, Mangan wrote in rejecting the complaint that state law defines a candidate as someone who has declared themselves as a candidate or is spending or raising money for a run for office. Bullock had not done that until May 14.
The commissioner also dismissed any allegations prior to July 15, 2017, because they were outside the Montana Code of Ethics' two-year statute of limitations.
Mangan wrote that the Legislature authorized funding to provide protection to the governor in the state budget in the 2019 session, while it did not pass legislation that would have required a campaign to reimburse out-of-state travel costs.
"The commissioner does not have the ability to enforce legislation which did not pass, while ignoring legislation that did become law," Mangan wrote.
Montana Republican Party Chairman Don Kaltschmidt, who filed the complaint, disputed the commissioner's decision.
"It's outrageous, but hardly surprising, that Gov. Bullock's appointed commissioner has decided to look the other way while the governor is abusing Montana tax dollars," Kaltschmidt said. While Mangan is appointed by Bullock, he was confirmed by a GOP-majority state Senate in the 2017 Legislature.
On Monday, the governor's office issued a brief response.
"The dismissal speaks for itself," said communications director Marissa Perry.
Get Election 2020 & Politics updates in your inbox!
Keep up on the latest in national and local politics as Election 2020 comes into focus.