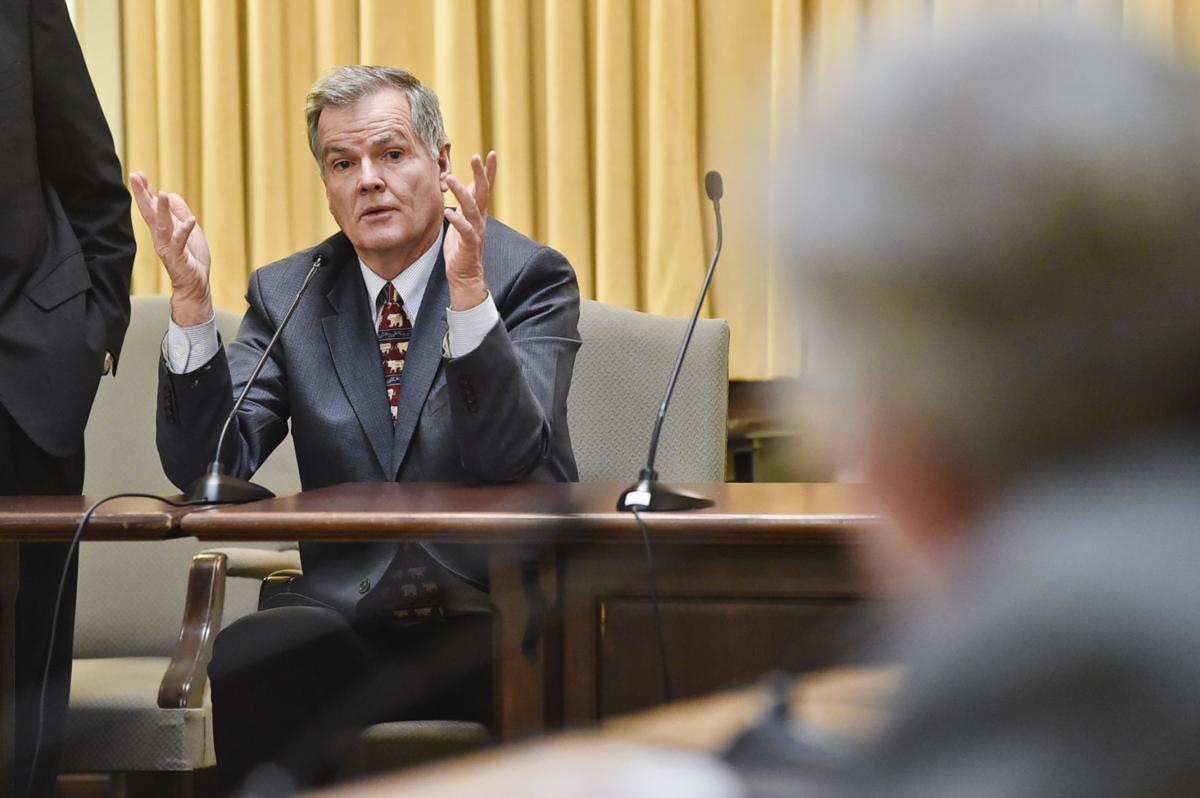 Montana Senate President Scott Sales has announced he is running for secretary of state.
The Republican is serving his second consecutive legislative session as president of the state Senate. He has also been speaker of the Montana House.
Sales is termed out of running again in the Senate.
"I've had a good run in the Legislature. I've been in approaching 16 years," Sales said. "I'm willing and able to do something different and when Corey Stapleton decided to run for governor, I thought this would be an opportunity to serve the people in Montana in a different fashion."
No one else from either party has announced they're running for the position. Sales has not run for statewide office before.
Sales said one of the things most enticing to him about the Secretary of State office is overseeing elections.
You have free articles remaining.
"I'm very serious about having fair and secure elections," he said.
Sales said he thinks elections are well run in Montana now, but he wants to see improvements. He added there are more stringent rules to get a state hunting license than to vote, saying a person needs to prove a longer residency.
"I think we should put more emphasis, and I'm not saying barriers, but we need to make sure that we do the best to our ability that people who are voting are qualified to vote in the state of Montana, and I don't think it has to be a burdensome process," he said.
Sales also said he doesn't see the job as a very partisan position and he wants to bring the same leadership style he's had in the Senate president's  office to the Secretary of State job. Sales pointed to dysfunction in the Senate in 2013 and 2015 and said he's worked to make it operate smoothly and in as bipartisan a fashion as possible.
"I don't see much of it being partisan," Sales said. "It's about accomplishing a job that's very important for the people of Montana'' by providing proper oversight, fairness and efficiency so people can trust and be proud of the election results.
Sales also cited the importance of the state Land Board, where the Secretary of State holds one of five seats. Sales said he supports the development of natural resources and wants to see the Land Board further that work.
"It's no mystery that I've been pro-resource development in the state of Montana," Sales said. "But I'm also very conscious that we want to maintain our environment to the highest level possible at the same time of deriving as much income for the schools. I don't see those as being mutually exclusive. I think we can do both and do both well."
Sales calls himself a staunch fiscal conservative and has been opposed to measures like Medicaid expansion in the past. He's also been a strong voice against raising taxes, though he has supported the idea of a sales tax to replace state income tax.
In 2016 Sales said he was mostly retired. In the 1980s he worked for Hewlett-Packard, and eventually moved to Extended Systems, which brought him to Bozeman in 1990. When that company sold in 2001, Sales sold his stock and stayed in Gallatin County. He now lives outside of Bozeman and does custom haying.