After previously cutting the funding for the Montana Indian Language Preservation program, a budget subcommittee Thursday reversed course.
Earlier in the week the General Government Appropriations Subcommittee voted to remove $500,000 in funding from the $750,000 proposed in the governor's budget for the Montana Indian language program.
"We haven't seen a great deal of follow-through on it. If we're not seeing a continuous return on that investment, then the question is, why do we continue to fund it without seeing at least a measurable outcome?" the Tribune reported Tschida saying earlier in the week.
Rep. Sharon Stewart Peregoy, a Democrat from Crow Agency, said Thursday that she, Rep. Jonathan Windy Boy, D-Box Elder, and Rep. David Bedey, R-Hamilton, worked together to craft a plan to restore the funding and move the program to under the Office of Public Instruction instead of the state Department of Commerce.
The subcommittee's unanimous voice vote Thursday restored the full $750,000 in funding and requested the program move under the OPI's budget. It also recommended a companion bill to make the required changes in state law to have the Montana Indian Language Preservation Program administered by the OPI and not the State-Tribal Economic Development Commission in the Department of Commerce.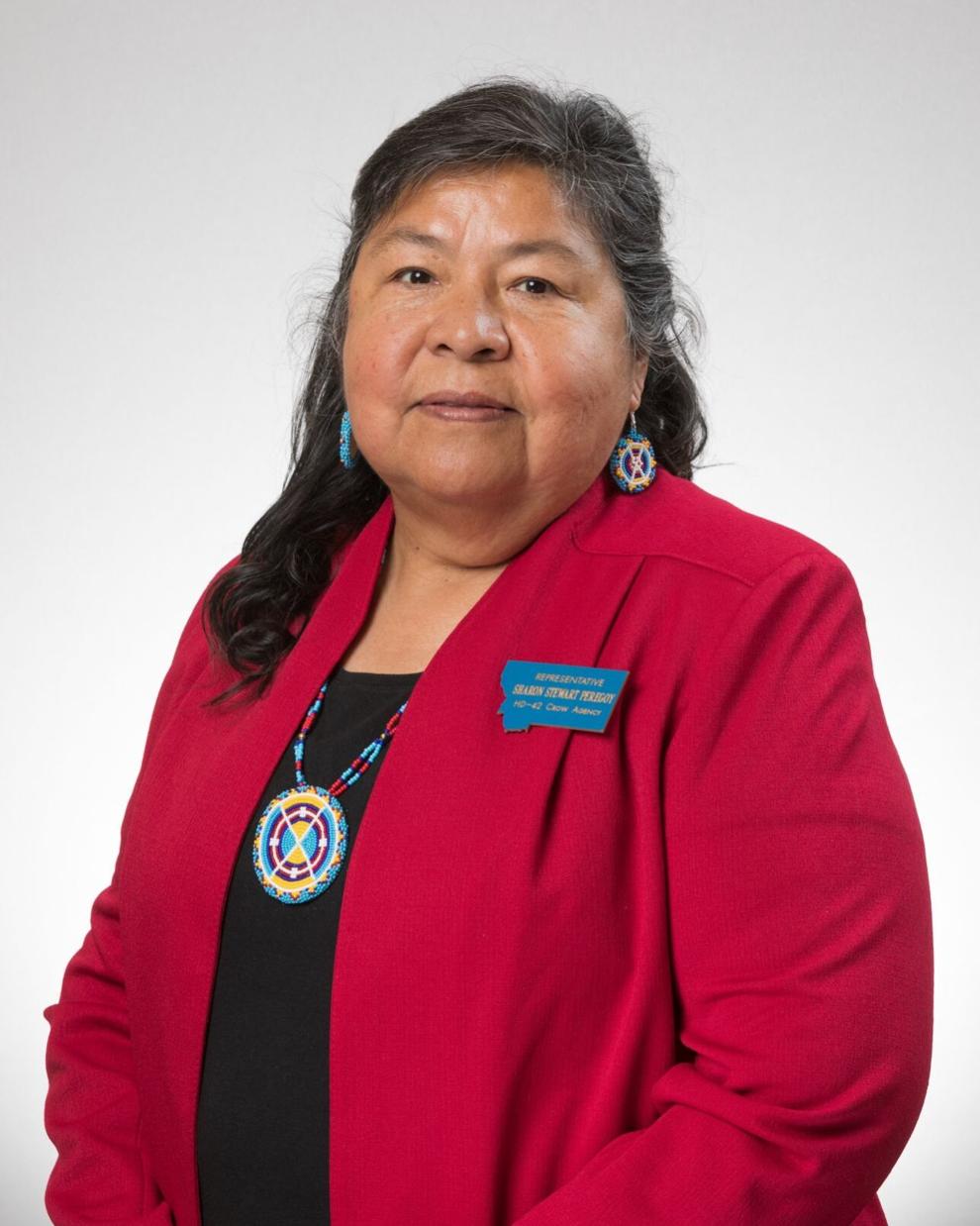 Stewart Peregoy, who sits on the budget subcommittee, said there's been a long-term discussion about moving the program to the Office of Public Instruction so it could have a larger impact on the school system.
Stewart Peregoy said with fewer people speaking Native languages, it's vital to teach kids.
"It's critical to invest in school-age children. ... You're investing in younger families so that there's intergenerational interactions happening," Stewart Peregoy said.
Having language programs in schools also allows for bilingual immersion education, Stewart Peregoy said.
BROWNING – The kindergartners in Carolyn Zuback's Blackfoot language immersion program spill…
Since its inception, the Montana Indian Language Preservation Program has been funded with one-time only infusions each session, something past lawmakers have tried to change and Stewart Peregoy said again will be attempted this session.
After the initial vote to cut the funding, Republican Gov. Greg Gianforte told the Tribune he thought the reduction was the "wrong approach" and he would push for the funding to be restored.
On Thursday, a spokesperson for the governor said he was happy to see the subcommittee's vote.
"Gov. Gianforte believes it's critical that we preserve Native languages and heritage, and is pleased this solution restores funding to the program," Brooke Stroyke said. "The governor's staff has been working with legislators, including the Montana American Indian Caucus, to protect this critical program."