The state of Montana declined to use water rights it holds for instream flow earlier this month on the Smith and Shields rivers following a directive from Gov. Greg Gianforte and agreement from Montana Fish, Wildlife & Parks.
Citing questionable benefits in terms of additional water in the rivers and a lack of formal process, the governor also issued several directives to the agency to develop procedures around calling its water rights and to engage area water users in drought mitigation planning.
The 1969 Montana Legislature enacted what have come to be known as "Murphy Rights," named for the bill's sponsor Rep. James E. Murphy, allowing FWP to secure instream flow water rights for 12 of Montana's most renowned trout fisheries. The law came due to concerns about impacts to important rivers and streams drawn down each year for irrigation and other purposes.
Water rights are administered by establishment date, meaning rights established earliest receive higher priority than more recent ones. If water runs low, a senior right holder may make a "call," meaning junior rights must stop diverting water to allow the senior right its allotment. Rights are tied to "beneficial" uses, such as irrigation or mining. Instream flow to keep water in the stream or river is also a legal beneficial use after work from the state and conservation groups.
The Smith's Murphy Right has a priority date of 1970. The Shields has a separate instream flow right with a priority date of 1978.
The priority dates are not particularly senior within the hierarchy of water rights in those basins, with many dating back more than a century or earlier. The Smith counts 82 water rights as junior to FWP's and 44 junior to FWP on the Shields, according to an FWP memo provided to the Montana State News Bureau, although not all junior water rights were expected to be called.
In the past 20 years, FWP has called its Smith water right 11 times and the Shields water right six times, agency spokesman Greg Lemon said in an email. Earlier this summer both rivers saw daily record low flows and while not currently at record lows, both rivers remain well below normal streamflow with continued hot and dry weather in the forecast.
"Generally, our rights keep water in the river longer, or stabilize flows, and sometimes provide an important bridge from dry/hot/stressful conditions to cooler fall conditions that present less stress on the broader aquatic system and habitat," he wrote.
Lemon noted that for these rights in this year's extreme conditions, it would be difficult to quantify if the rights would put water in the rivers — a theme echoed in an agency memo and by the governor's office.
Montana facing drought
The Smith, which requires lottery permits to float, essentially lost more than a month of its prime floating season leaving hundreds of unlucky permit holders high and dry. FWP has placed fishing restrictions on both rivers as well.
In late June FWP brought a request to call for its instream flow rights to the governor's office. The governor requested additional written information about the benefits of making the call and an in-person meeting also took place between fisheries' staff and the governor's office, Lemon said.
In a July 7 letter, the governor directed FWP against making calls for the two water rights.
"Based on the analysis provided by FWP and subsequent discussion, it is apparent that a call would provide questionable, if any, measurable benefit to the resources in question. As such, I am directing FWP to forego a call for water on the Smith and Shields Rivers," Gianforte wrote.
In levying the decision, the governor said FWP had not demonstrated that a call would achieve its objective of quantifiably increasing flows and that a process was not in place to make an informed decision. Specifically, the governor noted the agency had not consulted with water commissioners about which, if any, junior rights had already been called by senior water users; that FWP needed a system with parity for determining which junior users to call; and that any water left in the rivers for instream flow could be diverted by a water right senior to FWP's.
"Indeed, given the flow rates associated with the junior rights proposed for call, the fact that a number of these junior rights may have already been 'shut off' by commissioners, and the likelihood that any water released by a call would be consumed by other senior users on the sources, it seems a call would be ineffective at best and futile at worst," Gianforte wrote.
In the FWP memo, staff wrote that quantifying the value of making a call is difficult, with any benefits likely limited in scope.
"Very rarely do we see (observable) flow response in a USGS Realtime gauge and we do not expect to in the Smith or Shields. However, though it is very difficult to quantify, there are likely some localized benefits," the memo states.
The memo notes that some junior water rights may not be in use or already received a call from another senior user. Compliance with the call also poses challenges, with anecdotal evidence that some junior users comply but others do not.
Lemon said even with full compliance, the agency did not predict a measurable increase in streamflow.
Whether water left in stream would be diverted by a senior user is a localized issue dependent on the junior and senior rights' holders. If a senior is downstream and calls on upstream junior rights, that would leave that water in the stream and provide "at least a marginal benefit in very low-flow conditions," the memo states.
FWP agrees with the governor to not make the call on the water rights at this point, Lemon said.
"We recognize in a year like this, water issues are certainly a topic with a lot of attention. Given this, we felt working closely with the governor's office in considering this call on water rights would be appropriate," he said.
The directives do not mean all calls for instream flow water rights are off the table for this summer, Lemon continued.
Brooke Stroyke, a spokesperson for Gianforte, said in an email the governor will "consider (future) calls on a case-by-case basis."
Drought planning and water right leasing
FWP's memo concludes by saying that the instream flow water rights are one of the few tools available to maintain streamflow. FWP has also leased water rights for instream flow, with the agency currently in about 20 such agreements statewide. FWP has worked with watershed groups on drought planning as well. Organizations such as the Clark Fork Coalition and Trout Unlimited have their own programs working with water rights' holders on instream flow.
FWP does not currently lease water rights on the Smith or Shields, Lemon said.
A 2019 FWP legislative report indicates that much of the leasing work done so far focuses on tributaries to rivers where fish typically spawn. The most successful instances of legally changing a water right's beneficial use to instream flow are in watersheds with understanding and buy-in from all water users, the report says.
Gianforte's letter directs FWP to develop a process in making future calls on water rights. The process should include measurable benefits, more data collection on water usage at the time of calls and better communication with water commissioners.
The letter further directs FWP to engage water users in the Smith and Shields basins, as well as other communities in the state, in creating drought management plans. Such plans are in place already for some river basins but not in others.
"While this year is proving to be a difficult water year, it has given us the opportunity to develop effective, long-term strategies that ensure the protection of fish and wildlife," Gianforte wrote.
Reaction
Whether for recreation or irrigation, the drought facing Montana has made this summer particularly difficult for all water users. And with the Montana Climate Assessment predicting earlier spring runoff and a trend of lower water supply in late summer, water resources may see more strain in the future.
Clayton Elliott with Montana Trout Unlimited disagreed with the decision against calling for FWP's instream flow water rights, noting it is a tool that took decades to achieve legislatively.
"Montana Trout Unlimited is disappointed in the decision from the governor's office and it's not a decision we'd like to see," he said. "Our prior appropriation system of water law is an active system and is not to nor does it succeed when passive, so we're obviously concerned about precedent. We do take the governor at his word that this is an anomaly and not precedent across other river basins and we'll be there to make sure that's the case and working with our ag and irrigator partners."
Elliott felt this year's drought could spur positive change in dealing with drought and mitigating low flows and was encouraged to see some of the governor's directives.
"We understand that everyone is suffering and we're not naïve to the fact that whether you're an irrigator or a recreationist you're having a tough year," he said. "Maybe the silver lining is that whether you're recreating or irrigating, and you're looking at years like this as more normal than ever before, we do have an opportunity to bring all the partners that have a stake in this together and develop some enforceable shared drought management plans. That's something we'd be excited to see."
Krista Lee Evans, a water rights consultant with the Association of Gallatin Agricultural Irrigators, emphasized the complexity of water rights and gauging the benefits of making a call on junior water users.
"My takeaway on all this is that it's good to have a process and I think it's good to make sure it's not a futile call," she said in response to reading the governor's letter and directives. "I think the issues posed to the department by the governor are important things for anyone deciding to make a call to consider. It's good to have a process, it's good to define data points and it's different on each source."
On the Gallatin where Evans is most familiar, water rights date back to 1886, and that is not uncommon for Montana's river basins. Priority dates in the 1970s such as FWP's are "incredibly junior," she said.
"The truth be told, the way to keep water in a stream is to have everybody locally working together," Evans said.
On the Gallatin, water users have kept enough water in the river this summer that it remains connected so that fisheries can survive, she continued. Developing cooperation takes time however and is dependent on the willingness of water users on a particular source or basin to work together, she said.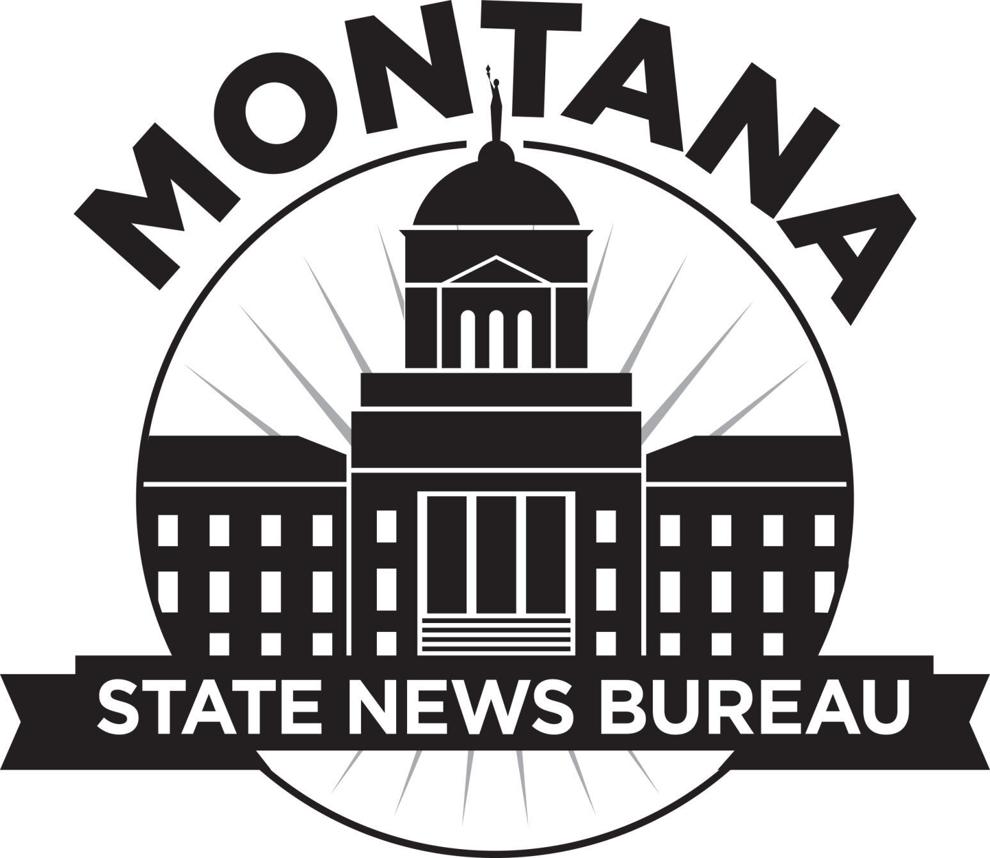 Tom Kuglin is the deputy editor for the Lee Newspapers State Bureau. His coverage focuses on outdoors, recreation and natural resources.